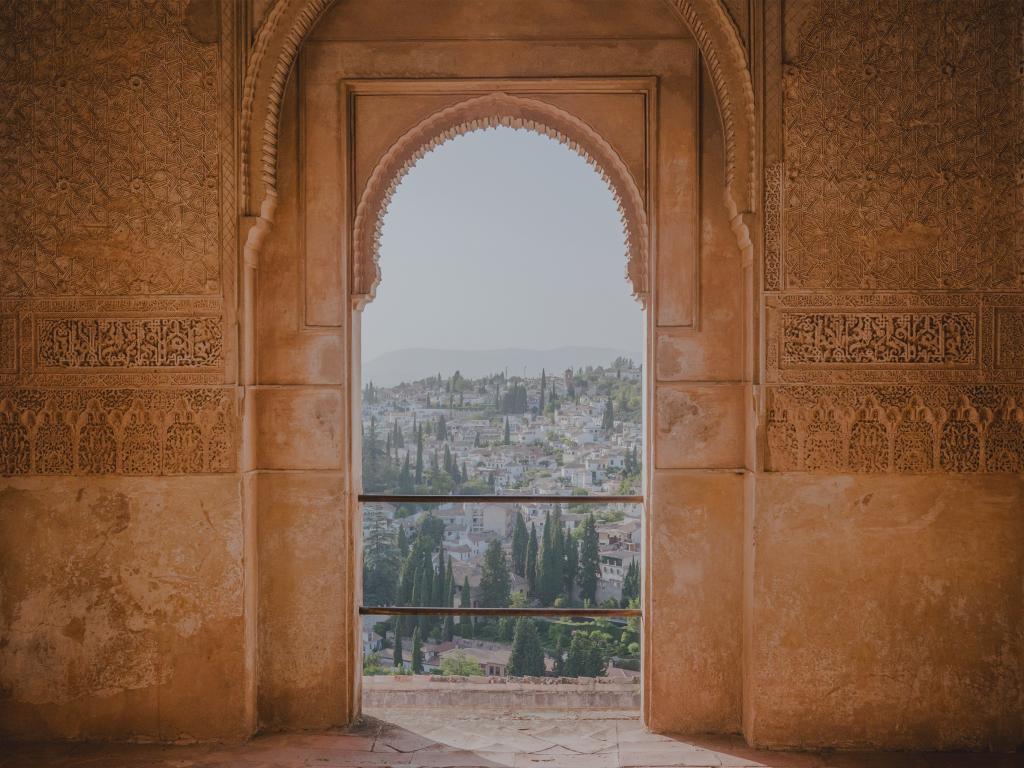 Spain Travel Guide
Flawless beaches? Check. To-die-for local cuisine? Absolutely. Historic cities? Of course! There's no denying that Spain is insanely beautiful, and is an absolute must-visit for travellers searching for local experiences. We'd suggest starting your Spanish odyssey sooner rather than later. 
The Highlights


Barcelona

From Las Ramblas where you can watch the world go by during the day or tasting your way through some of the best food you might ever encounter, Barcelona stands out as a must-visit destination in Spain. Most importantly, don't forget about the Gaudí experience which is nothing short of breathtaking. The Sagrada Família, Park Güell, Casa Milà and the Casa Batlló are the standouts. 

Pyrenees Mountains

This is not your average mountain range. Standing tall along the Iberian Peninsula, these mountains separate France and Spain and is the site for the Camino de Santiago pilgrimage, and a base for many outdoor enthusiasts to use as a launch pad for hiking, skiing, climbing and bike riding. We're almost certain your camera will get as much of a workout as your legs wills. 

Granada

You can't ignore the lure of The Alhambra (a breathtaking Moorish palace) when talking about Granada, however, this city boasts far more than just one-star attraction. There's street art. Brilliant tapas bars. Lucious gardens. Intricate architecture and historic cathedrals. And so the list of things to see in Granada goes on. Do yourself a favour and visit this gem of southern Spain.
Madrid

It's almost impossible not to fall in love with Madrid, and as a capital city, it does not disappoint. For a glimpse into the lives of the royals, look no further than the Royal Palace in Madrid or check out the vintage stores and flea markets in Malasaña or the El Rastro Market in La Latina. Then, make sure you visit Chocolatería San Ginés that has been serving delicious treats since 1894.

San Sebastián

Known for the famous La Playa de la Concha, San Sebastián is the place to grab a board and ride those waves like a pro or simply make like a beach towel and spend your day lazing horizontal in the sand. Is it the most beautiful beach in Spain? It's definitely a contender. If the beach life isn't for you, spend time sampling many pintxos then see what the vibrant nightlife is all about. 

Balearic Islands

Step away from the mainland and venture to the sun-kissed archipelago of the Balearic Islands where Mallorca, Menorca, Ibiza and Formentera dominate the coastline east of the Spanish mainland.  With idyllic islands and hidden coves to explore, expect to discover a blissful side to Ibiza that's not always written about in the guidebooks.
The Basics
The Location

Spain is a country in Europe, and it is located on the Iberian Peninsula. Spain shares borders with Portugal, France, Andorra and is not far from Morocco. From London, a non-stop flight is 2h 10m, and from Dubai, it is roughly 7h 30m. 

Capital City

Madrid is located in the heart of Spain and is the first largest city in the European Union (after London and Berlin).

Main Airport

Madrid Barajas Airport, is the main international airport serving domestic and international travellers. It is located in Madrid, 9km from the city centre. 

Code

MAD

Closest City

Madrid

Language Spoken

The official language of Spain is Spanish. English is widely spoken across the country, however, learning a few simple Spanish phrases will go a long way. 

Currency

Spain uses the Euro. The currency code is EUR. ATMs can be found everywhere in Spain, and you should have no issue withdrawing cash. 

Visas

As part of the Schengen zone, most travellers can enter for up to 90 days without a visa. Some nationalities need a Schengen visa. We recommend checking your country's travel advisories in advance of booking a trip.

Electricity

Electrical current is 220V/50hz meaning unless your computer or appliance is dual voltage or designed for 220 volts, you will need a converter or transformer. Spain used the types C and F plug. 

Vaccinations

You do not need any vaccinations against illness to travel to Spain, however, it would be advised to consult your doctor 6 to 8 weeks before you depart.

Emergency Calls

The phone numbers to call in case of emergency are 112 for the police, ambulance and for a fire.
When to Visit
Spain Tours
Visit Responsibly

Travelling responsibly means respecting the communities, culture and environment of the places you visit. Keep these tips in mind when travelling to Spain:

Go green. Be environmentally conscious on the road by taking short showers; turning off the lights in your hotel room when you leave; and resisting the urge to collect any plants, seashells, or other natural flora.

Respect cultural differences. Before travelling, read about the local culture and customs – even just knowing the dress code and a few basic phrases in the local language will go a long way.

Support local businesses. Enjoy a more authentic experience and directly support the local economy by travelling with a local guide, eating in local restaurants, buying from local artisans, and staying in locally-owned and operated accommodations.

Wherever possible, avoid single-use plastics. Pack reusable items such as your own shopping bags, utensils, a water bottle, and a straw. These items are typically lightweight and compact, and will greatly reduce your consumption of plastics.

Be conscious of overtourism. Opt to visit the lesser-known regions of Spain or travel outside the peak season – you'll likely even get a better deal and won't have all the crowds!

Sustainable Tourism in Spain

National Parks
Spain's first national park, the Picos de Europa National Park, was founded in 1918 after the USA's historic creation of the National Park Service under the "Organic Act." Due to Spain's continued efforts over the years, a large portion of its land falls under special protection and is dedicated to national parks.

Ecotourism
Founded in 2010, the Association of Ecotourism in Spain (AES) is a non-profit organisation dedicated to the sustainable development of Spanish ecotourism destinations. The organisation also runs the well-known Ecotourism Club in Spain, which requires its member companies and destinations to follow established environmental requirements. Through it's hard work, the AES is making strides in offering authentic experiences for tourists that highlight Spain's natural and cultural heritage.

Eco-Friendly Hotels
From large international hotel chains to eco-friendly resorts and farmhouse stays, Spain has a number of sustainable accommodation options. For example, Son Bernadinet hotel combines rustic charm with a sustainable swimming pool and an organic food garden. Moreover, tourists can even choose to stay at Spain's first 100% eco-friendly farmhouse-turned-resort, Mas Salagros Eco Resort.
 
FAQs about Spain
Do you tip in Spain?

There isn't much of a tipping culture in Spain, but it is recommended to leave a tip of 10% in a restaurant, although service charge can already be included on the bill. It is also polite to round up your bill to the nearest Euro and leave the change, as this will always be appreciated. 

What is the internet access like?

Internet connection in Spain is great and you should have no problem with day-to-day tasks like emailing or surfing the web. WiFi is available in many cafes, hostels and hotels for free. 

Is the tap water safe to drink?

Of course! Tap water in Spain is most certainly drinkable, however, if you do not enjoy the taste, you can boil it or buy bottled water. 

Can I use my credit cards?

Yes, credit cards are widely accepted throughout Spain, and Visa or Mastercard is preferred. Please check with your bank about any foreign transaction charges.

What are the public holidays?

Along with common public holidays such as New Year's Day, Christmas and Good Friday, Spain has Labour Day on May 1, Feast of the Assumption on August 15, National Day on October 12, Feast of the Immaculate Conception on December 8 along with other regional holidays. 

Is it safe to travel solo Spain?

Yes, of course, and you will have an absolute ball in Spain! With millions of visitors that travel to Spain annually, and there are many safe hostels or guesthouses where you can mingle with other travellers or join a small group tour to meet other like-minded travellers.
A TRAVEL MAGAZINE BY TOURRADAR