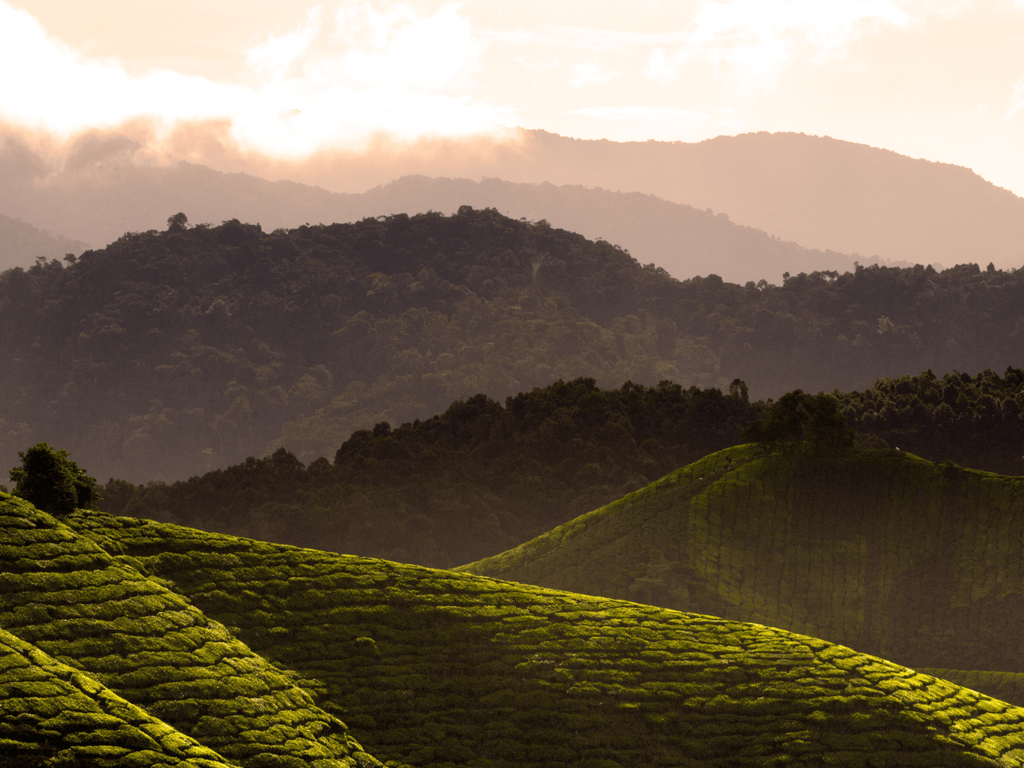 Malaysia Travel Guide
Malaysia is a multicultural country, but not in the sense that many may be familiar with. Rather than merely supporting a homogenous society, Malaysians come together by welcoming and embracing each other's ethnicities, languages, and religions. When great things come together, magic happens and Malaysia's delicious food, rich history, and vibrant cultures are a testament to this.
The Highlights


Kuala Lumpur

Kuala Lumpur is often treated as a layover destination but don't let the opportunity to experience this vibrant capital go to waste! This metropolitan city highlights key characteristics you can expect to experience in other parts of Malaysia, much like a table of contents of a book, but also consists of skyscrapers, bustling shopping districts, and lively nightlife that make it their own. Aside from the Petronas Twin Towers and the Batu Cave, Petaling Street, the 'Chinatown' of Malaysia is also a must-see destination.

Islands

Switch out the hustle and bustle of the city for a relaxing vacation at one of Malaysia's top island spots and indulge in picture-perfect beaches and delicious local cuisine. Snorkel to your heart's content at Perhentian and Tioman Island and witness wildlife in their natural habitat. Have a preference for land activities? Why not soar through the sky and take in the breathtaking views of

Langkawi Island

on the Langkawi SkyCab.

Malacca

If you're fond of rich history and intricate architecture, why not pay a visit to

Malacca

(also known as Melaka). Named as a UNESCO World Heritage site, walking into Melaka is like walking back in time to experience a city that once breathed life to the Indonesian, the Portuguese, the Dutch, and the British. Experience the ruins of the A'Famosa Fort, built by the Portuguese, the eye-catching red Dutch Christ Church, and the ruins of St. Pauls Church, which was used as a military store by the British in the 19th century. You can't miss the Jonker Street Weekend Night Market!

Borneo

Known as the third largest island in the world, Malaysia shares

Borneo

with neighbouring countries, Brunei (North) and Indonesia (South). Within Malaysia are two federal states, Sabah and Sarawak - both known for their thrilling adventures and immersive cultural experiences. Whether you're looking to climb

Mount Kinabalu

in Sabah or visit the Deer Cave in Sarawak to witness bats in their natural habitat, there's plenty to do in both states and the possibilities are truly endless!

Penang Island

Penang may be an island but travellers flock there for more reasons than just its white sandy beaches. It's a destination that beautifully captures the country's multicultural roots on a smaller scale and allows travellers to experience its nice blend of Eastern and Western influences. Also known as one of the street food capitals of Asia, it's no wonder foodies have declared Penang as the 'food paradise' of Malaysia! Don't forget to try some delicious Asam Laksa soup on your next visit or take a stroll through colourful Georgetown to admire the street art and colonial architecture. 

National Parks

If you're fascinated by geological wonders, you should visit the Clearwater Cave and Mount Api's infamous Pinnacles at Gunung Mulu National Park. Want to get close to wildlife? Spend your day at Bako National Park and greet their proboscis monkeys, monitor lizards, and bearded pigs. Staying on the west side of Malaysia but want to still get close to mother nature? Look no further than Taman Negara, one of the oldest rainforests in the world. Wherever you are in Malaysia, there's bound to be a national park nearby!
The Basics
The Location

Malaysia is a country in Southeast Asia that's divided into two parts - East and West or Peninsular Malaysia. From London, a non-stop flight to Kuala Lumpur is roughly 13 hours and a flight from the West to the East takes approximately 3 hours.

Capital City

Kuala Lumpur is the capital city of Malaysia. For unbeatable city views, take a ride up the Menara Tower - you won't reget it!

Main Airport

Kuala Lumpur International Airport is Malaysia's main airport. It's located approximately 55km from Kuala Lumpur's city centre and is easily accessible by taxi or car.

CODE

KUL

CLOSEST CITY

Kuala Lumpur

Language Spoken

The national language of Malaysia is Malay but being a melting pot of different ethnicities, you may also hear Malaysians speaking Tamil and Mandarin. You can get by with English without any issues as most generations are multi-lingual.

Currency

Malaysia uses the Malaysian ringgit. The currency code is MYR. ATMs are widely available and Credit Cards are accepted in most hotels and restaurants.

Visas

No visas are required for UK, US, and Canadian citizens for stays up to 90 days. Australian citizens can obtain a 90-day tourist visa upon arrival. Please check your visa requirements and contact your local embassy for the most up-to-date information.

Electricity

Malaysia uses 240V/50Hz and Type G plugs or the standard UK rectangular three-pin plug. You will need a voltage converter if your country's standard voltage is in the range of 100V-127V (commonly in North and South America).

Vaccinations

Hepatitis A, Hepatitis B, Typhoid, Yellow Fever, and Japanese Encephalitis are advised. Rabies vaccines are recommended for travellers who may come in contact with animals.

Emergency Calls

In case of emergency, please call 999 for the police and ambulance and 994 for the fire department.
When to Visit
Malaysia Tours
FAQs about Malaysia
Do you tip in Malaysia?

Tipping isn't necessary but always appreciated, especially if the service was exceptional. You can at times expect a 10% service charge already added to your bill.

What is the internet access like?

Free Wi-Fi can generally be accessed all over Malaysia, especially at tourist destinations and in major cities like Kuala Lumpur. However, internet access may be less accessible near Borneo and on the islands.

Is the tap water safe to drink?

Tap water is safe to drink in some regions of Malaysia but it's recommended, even amongst locals, to boil it first before drinking. Otherwise, bottled water can be purchased.

Can I use my credit cards?

Yes. However, American Express isn't as widely accepted in Malaysia as Visa and MasterCard. Please check with your bank about any foreign transaction charges.

What are the toilets like in Malaysia?

While sit-down toilets are common in Malaysia, especially in most tourist places, you may still encounter the occasional squat toilet. Toilet paper is not always readily available, so if you're not comfortable with using a hose or a bucket of water, it's best to carry around some spare toilet paper.

What are the public holidays?

Some of the major public holidays celebrated in Malaysia include Chinese New Year (1st of 1st lunar month), Labour Day (May 1), Yang di-Pertuan Agong's (King's) Birthday (1st Monday of June), Malaysia Day (September 16), and Christmas Day (December 25).
A TRAVEL MAGAZINE BY TOURRADAR