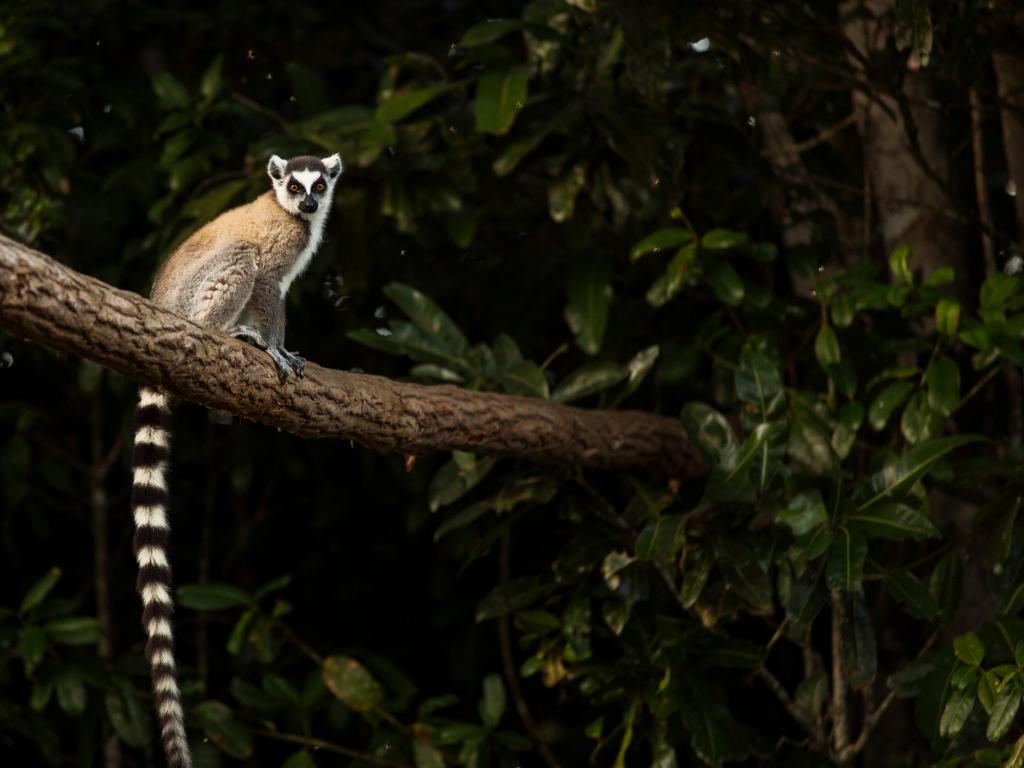 Madagascar Travel Guide
Located off the coast of East Africa, Madagascar is about as isolated as you can get – which makes for an exciting destination filled with endemic species that cannot be found elsewhere in the world. As for the terrain, you will find bizarre boab trees, volcanic lakes and limestone karsts dotted along the 5,000 kilometres of unspoilt coastline.
The Highlights


Avenue of the Baobabs

Unlike anywhere else in the world, the Avenue of the Baobabs is one of the most iconic destinations in Madagascar that you need to visit. This must-see spot is where you can find over 20 baobab trees lining the trail between Morondava and Belon'i Tsiribihina in the Menabe region in western Madagascar – with some up to 800 years old.

Antananarivo

As one of the most vibrant and eclectic cities in Africa, Malagasy capital (Tana, as it is universally known) is not to be missed. Visitors can enjoy taking in the colourful sights and sounds of the hillside city filled with palaces, historic buildings with churches along uneven, cobbled streets. For the food lovers, there are many high end (and local) restaurants to tempt your inner gastronome.

Isalo National Park

We mentioned earlier that the terrain of Madagascar is rich and varied, and Isalo National Park is no exception. Possibly one of the most popular sights in Madagascar, the landscape is filled with Jurrasic-style sandstone formations, dry grasslands and forests. If you're searching for lemurs or hoping to see the white sifakas dancing and jumping around, this is where you need to go.
Nosy Be

For travellers looking to swim, splash, dive or relax in unspoilt waters, Nosy Be is the place to go.  As Madagascar's top beach destination, the Nosy Be are ideal for swimming due to the shallow and calm waters. Despite being the top attraction in the area, tourists are few and far between – meaning your experience will be both peaceful and undisrupted.

Ranomafana National Park

Possibly one of the most spectacular national parks in Madagascar, Ranomafana was created in 1991 to protect the golden bamboo lemur after its discovery in 1986. Aside from the golden bamboo lemur, there are plenty of other mammals hiding among the trees including the Malagasy striped civet, mongooses and bats.

Tsiribihina River

If you're searching for one of the most authentic experiences at one of the greatest landmarks, your best bet is to cruise along the Tsiribihina River in a pirogue (a traditional long narrow canoe) or in one of the more modern canoes. You can extend your journey by camping on the riverbank while surrounded by a blanket of stars, or simply revel in the experience during the day.
The Basics
The Location

Madagascar is an island located in the western Indian Ocean and lies off the east coast of Southern Africa. From New York, a flight is 19h 30m with a stopover, and from Johannesburg, it is roughly 3 h direct.

Capital City

Antananarivo is the political and economic capital of Madagascar and there is a significant amount of history and culture to discover while you're there.

Main Airport

Ivato International Airport is the main international airport serving Antananarivo, the capital of Madagascar, located 16 km northwest of the city centre.

Code

TNR

Closest City

Antananarivo

Language Spoken

The official languages of Madagascar are Malagasy and French. While it is uncommon to find fluent English speakers, the language is increasing in popularity.

Currency

Madagascar uses the Malagasy Ariary. The currency code is MGA. ATMs are readily found across the country, although some aren't accessible outside banking hours.

Visas

All foreign visitors to Madagascar require entry visas. Visa information can change often and varies from country to country. We recommend checking your country's travel advisories in advance of booking a trip.

Electricity

Electrical current is 230 volts, 50Hz; a UK-type plug with three flat pins. The standard voltage in the US is 110 volts, so to avoid frying your electronics, you may need a surge adaptor.

Vaccinations

Typhoid, Hepatitis A and B are advised. The government of Madagascar requires proof of yellow fever vaccination only if you are arriving from a country with risk of yellow fever. Make sure you consult a medical professional before you depart.

Emergency Calls

The phone numbers to call in case of emergency are 117 for the police, 020 22 625 66 for an ambulance and 118  for a fire.
When to Visit
Madagascar Tours
Visit Responsibly

Travelling responsibly means respecting the communities, culture and environment of the places you visit. Keep these tips in mind when travelling to Madagascar:

Go green. Be environmentally conscious on the road by taking short showers; turning off the lights in your hotel room when you leave; and resisting the urge to collect any plants, seashells, or other natural flora.

Respect cultural differences. Before travelling, read about the local culture and customs – even just knowing the dress code and a few basic phrases in the local language will go a long way.

Support local businesses. Enjoy a more authentic experience and directly support the local economy by travelling with a local guide, eating in local restaurants, buying from local artisans, and staying in locally-owned and operated accommodations.

Wherever possible, avoid single-use plastics. Pack reusable items such as your own shopping bags, utensils, a water bottle, and a straw. These items are typically lightweight and compact, and will greatly reduce your consumption of plastics.

Be conscious of overtourism. Opt to visit the lesser-known regions of Madagascar or travel outside the peak season – you'll likely even get a better deal and won't have all the crowds!

Sustainable Tourism in Madagascar

Ecotourism in Madagascar
Madagascar is bountiful with wildlife and beautiful national parks. Consider visiting protected areas like Isalo National Park or Lokobe National Park.

Ecotourism is an element of sustainable tourism that focuses on limiting the environmental impact of travel, and it can create a win-win-win situation for visitors, locals, and animals. Consider travelling with a local guide to ensure that the benefit of your visit contributes to the local economy.
 
FAQs about Madagascar
Do you tip in Madagascar?

Tipping in Madagascar isn't very common for locals, but as a tourist, it is expected to tip and will always be appreciated. For porters, Ar200 or Ar500 is acceptable, and for restaurants or bars, 10% to 15% will be appreciated.

What is the internet access like?

Hotels across the country offer free WiFi as do many bars and restaurants. Outside urban areas this is not as common.

Is the tap water safe to drink?

In general, the water is not safe to drink in Madagascar. Make sure to only drink from sealed water bottles, or take a portable water purifier.

Can I use my credit cards?

The use of credit or debit cards is mostly restricted to larger hotels and restaurants frequented by international visitors. We suggest for you to carry enough cash to last a few days and withdraw funds as needed.  

What are the public holidays?

Along with common public holidays such as New Year's Day, Christmas and Easter,  Madagascar celebrates Martyr's Day in March, Labour Day on May 1 and Independence Day June 26, All Saints' Day November 1, just to name a few.

Is it safe to travel in Madagascar?

While Madagascar is safe to visit, there are many precautions you should note. It is not safe to walk after dark and it is recommended that you travel by taxi at night. As for other crimes, pickpocketing frequently occurs, so be careful with your belongings.
A TRAVEL MAGAZINE BY TOURRADAR