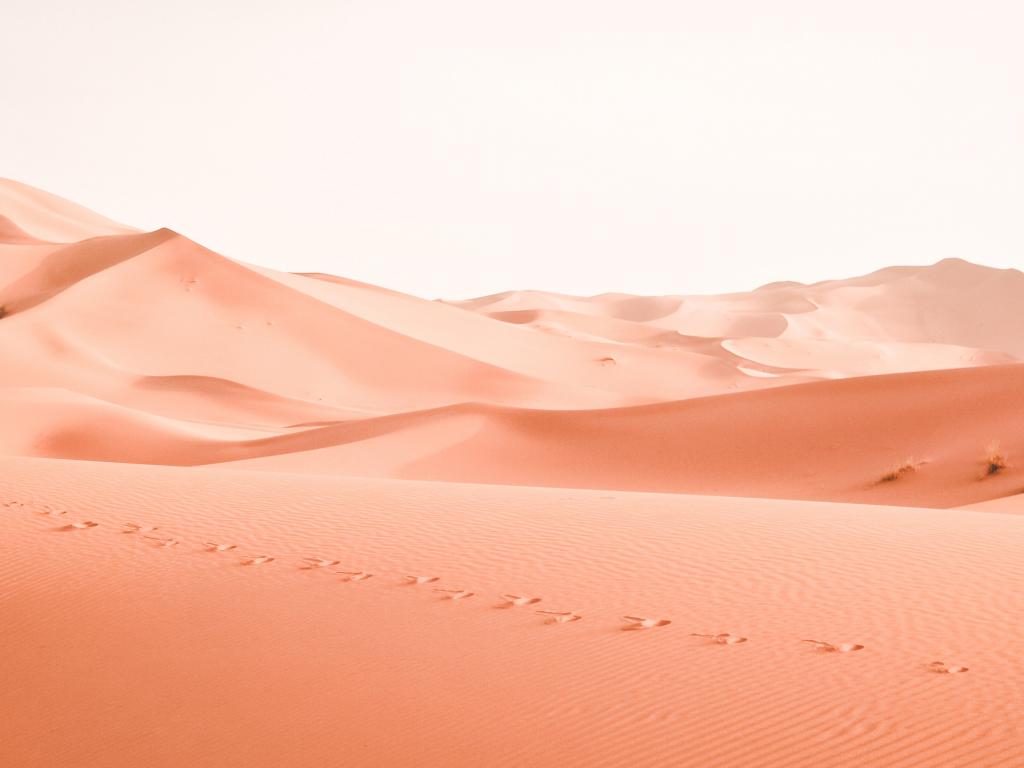 Egypt Travel Guide
Do you hear that? Egypt is beckoning. Home to some of the world's best-preserved temples and monuments, this nation carries rich traditions and boasts panoramic landscapes from sweeping sand dunes to the scenic Nile River. With multiple ways to explore the country – either by road, air or by cruising along the Nile, it's time to start your journey and channel your inner explorer.
The Highlights


Cairo

The first thing you notice about Cairo is the craziness of rush hour. Once you become comfortable navigating your way through the overwhelming traffic and narrow streets, it becomes evident that the capital is filled with character and with a proud sense of history. From the Saqqara Pyramid to Khan El Khalili Market and more, a trip through Cairo will leave you with a lasting impression.

Luxor

For many, the painted tombs of the Valley of the Kings and the nearby Temple of Hatshepsut are the highlights of a visit to Luxor. This valley, located on the west bank of the Nile, is known as the principal burial place of Pharaohs from the 16th to 11th-century BC and is home to an estimated 60 Egyptian tombs and chambers, covered with decadent frescos and immaculately preserved carvings.

Alexandria

Home to a legendary library, European elegance and flair, Alexandria is a vibrant Mediterranean port and Egypt's second largest city. Founded in 331 BC by Alexander the Great, here you will find old-world style cafes, Roman structures, the Catacombs of Kom Ash Shuqqafa and sandy beaches.
Abu Simbel

Accessible by road only when escorted by a police convoy, Abu Simbel should not be missed. Located on the border of Egypt near Sudan, Abu Simbel is home to two temples – the Great Temple of Ra-Harakhte, with its four giant statues of Ramses II and the Temple of Hathor, dedicated to Queen Nefertari. Shaped and carved out of the mountainside, the temples are an impressive tribute.

Mount Sinai

If you're searching for the best vantage point in all of Egypt, Mount Sinai is the only place to go. Revered by Muslims, Jews and Christians, Mount Sinai is believed to be the location that God delivered his Ten Commandments to Moses. Following a gentle climb to the top, you will be rewarded with commanding views of the surrounding valley.

Dahab

After spending your time hopping between dozens of impressive temples and historic museums, you're bound to need a break. And that break should be enjoyed in the fishing village of Dahab. Make time to simply do nothing, or grab your snorkel and visit the famous Blue Hole, shop at surrounding markets and visit bedouin-style seafood restaurants.
The Basics
The Location

Egypt is a country located in the northeast part of Africa along the Mediterranean Sea, the River Nile and the Red Sea. From London, a non-stop flight is 4h 40m, and from Dubai, it is roughly 4h 15m.

Capital City

Cairo is the official capital of Egypt and is the largest city in the country with a population of 9.5 million people.

Main Airport

Cairo International Airport is the main hub for domestic and international travellers. It is located in Heliopolis, 15 kilometres from the city of Cairo.

Code

CAI

Closest City

Cairo

Language Spoken

The official language of Egypt is Arabic, with many variations of the Arabic language spoken across the country. English is widely spoken, especially in tourist hotspots.

Currency

Egypt uses the Egyptian Pound. The currency code is EGP. It is safe to withdraw money from banks or ATMs while you're there.

Visas

Most visitors can obtain a visa on arrival for a fee of USD $20 at the airport or land ports of entry points. We recommend checking your country's travel advisories before travelling.

Electricity

Electrical current is 230 volts, 50Hz; a UK-type plug with three flat pins. The standard voltage in the US is 110 volts, so to avoid frying your electronics, you may need a surge adaptor.

Vaccinations

The following vaccines are recommended when travelling to Egypt: typhoid, hepatitis A, hepatitis B, cholera, yellow fever, rabies and influenza. Consult your doctor 6 to 8 weeks before you depart.

Emergency Calls

The phone numbers to call in case of emergency are 126 for the tourist police, 123 for an ambulance and 180 for a fire.
When to Visit
Egypt Tours
FAQs about Egypt
Do you tip in Egypt?

It is generally recommended to leave a tip of 10% in a restaurant, although a service charge can already be included on the bill in Egypt so be sure to check.

What is the internet access like?

Internet connection can range in quality, but you should have no problem with day-to-day tasks like emailing or surfing the web. WiFi is available in many cafes in Cairo, Luxor and Dahab for free, but outside urban areas, this is not as common.

Is the tap water safe to drink?

Avoid drinking the tap water where possible as it is highly chlorinated. Buy bottled water, boil the tap water or use water purification pills.

Can I use my credit cards?

Yes, credit cards are widely accepted throughout Egypt. Please check with your bank about any foreign transaction charges.

What are the public holidays?

Public holidays in Egypt include Coptic Christmas Day on January 7, Sharm El Nessim on April 9, Sinai Liberation Day on 25 April, Labour Day May 01, Revolution Day July 23 and Islamic New Year on September 23 among others.

Is it safe to travel solo in Egypt?

Travelling on a tour doesn't mean sacrificing your independence and Egypt is most definitely the best place to join a group tour, learn from a local guide and meet new people. While you can travel to Cairo and beach resorts solo, travelling beyond these areas alone should be treated with caution.
A TRAVEL MAGAZINE BY TOURRADAR