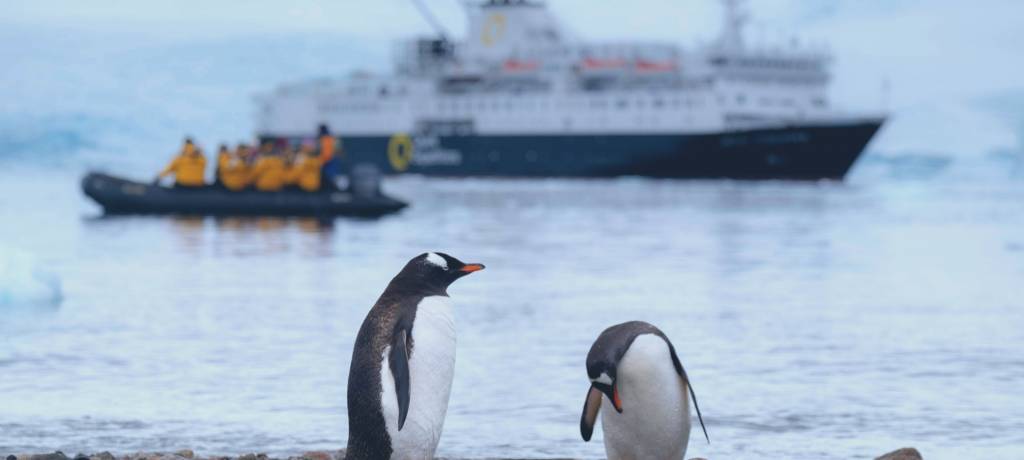 How to Get to Antarctica
Dreaming of the White Continent? If you want to go to Antarctica, you will have to plan your visit. Don't worry though, getting there is much easier than you think! Travel there from Argentina, Canada, the USA and even Australia. Whether you go on a cruise or opt to fly and cruise, there's more than one way to reach this majestic destination. Read on to learn more!
Best way to get to Antarctica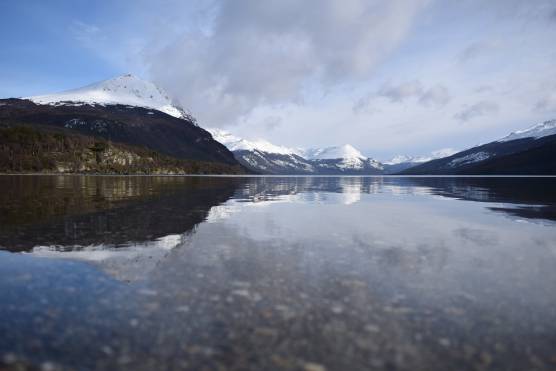 From Argentina
Most cruises for Antartica depart from Ushuaia in Argentina. Not many places offer international flights to Ushuaia, so travellers fly into Buenos Aires or Santiago in Chile. Getting to Antarctica from Argentina is straightforward and one of the easiest options. 
How to get to Antarctica from Argentina:
 Cruise (usually between 8 to 22 days)
Departure cities:
Ushuaia and Buenos Aires
Antarctica cruises don't depart from Buenos Aires but most tours do begin there, which offers travellers an option to explore this fantastic South American city before the cruise. 
Pro tip:
 Take a little extra time before or after the cruise to explore some of the natural beauty in Argentina. The region of Patagonia is especially worth visiting.
Learn more about travelling to Antarctica from Argentina
.
See all the Antarctica cruises from Argentina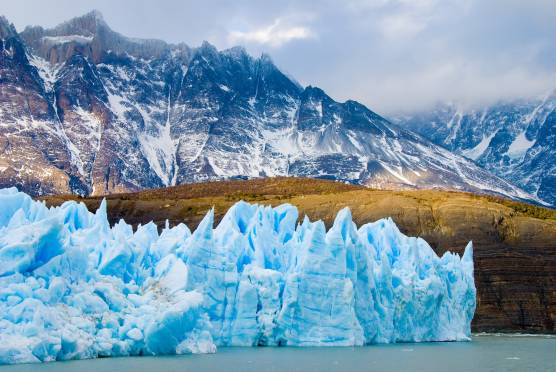 From Chile
Most fly and cruise trips leave from Punta Arenas in Chile. Like Ushuaia, not many countries offer international flights to Punta Arenas, so most travellers fly into Santiago. Chile to Antarctica is also a relatively simple route and most flights to King George island operate from Punta Arenas. 

How to get to Antarctica from Chile: Cruise or flight (usually between 8 to 19 days)

Departure cities: Punta Arenas and Santiago
Punta Arenas, Chile's southernmost region is an exciting city from where to begin your adventure, plus its proximity to Tierra del Fuego, Torres del Paine and Argentina means travellers can explore more than just Antarctica. Likewise, Santiago is also a vibrant city with plenty of nature to discover. 

Pro tip: Best to be flexible with booking flights to and from Chile, as flights to Antarctica from the country are weather dependent and can sometimes be delayed.
See all Antarctica cruises from Punta Arenas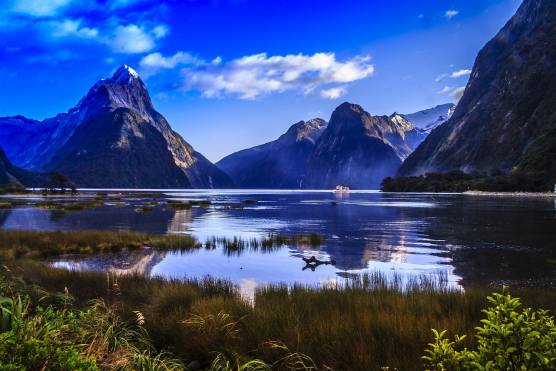 From New Zealand and Australia
Travelling from New Zealand and Australia to Antarctica on a cruise is an amazing experience. From Hobart in Australia or Invercargill in New Zealand you will travel across the Ross Sea, but keep in mind that cruises are less frequent from Hobart. Alternatively, to save several days sailing time, you could fly from New Zealand or Australia to Punta Arenas via Santiago or Ushuaia via Buenos Aires and continue towards Antarctica from there. 

How to get to Antarctica from New Zealand or Australia: Cruise (usually between 25 to 30 days) or flight (fly-overs are only available from Sydney, Perth and Melbourne in Australia) 

Departure cities: Hobart and Invercargill 
Immersed in nature, Hobart is an old harbour town that's up-and-coming. Before or after you set off for the White Continent, take a little time to explore the bustling waterfront and wander some mountain trails. Invercargill may feel like a means to an end, but if you want a little idyll, this small town will serve you well - it also has an airport 30 kilometres away from the port so it remains a convenient option for travellers. 

Pro tip: Sailing to Antarctica from Australia and New Zealand is a completely different experience. While you won't see as much wildlife, you will see sail past huge icebergs that hold an almost ethereal presence.
Popular Antarctica tours
FAQ
How far in advance should I start planning my trip?

We recommend travellers book tours 12-18 months in advance. Tours to Antarctica are limited and booking in advance allows you to secure your cabin and additional activities as some cruises offer kayaking, camping, or hiking. Antarctica is accessible only between late October and late March, and each month has different highlights. It's a once in a lifetime trip and to avoid being disappointed or missing out on anything it's essential to plan well advance.

Do you offer help with booking flights?

You can check for flights on https://flights.tourradar.com.  

How far in advance should I arrive at my disembarkation city?

We advise arriving at least one day before, in case your connecting flight to Ushuaia is delayed or luggage goes missing. This will give you enough time to sort things out and buy anything you might need in case your gear doesn't arrive in time. We also recommend booking your departure flights a couple of days after the cruise finishes, in case there are any delays.

Can I extend my stay in the disembarkation city?

An extension of stay is usually possible, but it can vary depending on the tour operator. If you wish to have extra time exploring the disembarkation city, contact your tour operator and ask for possible options.

Do I need visa or vaccinations?

You don't need a visa or any vaccinations for Antarctica. Citizens of the EU, UK, USA, Canada and Australia don't need a visa for Chile or Argentina, but other nationalities should check for themselves and these factors can change without notice. There are some recommended vaccinations for Argentina and Chile, such as yellow fever or hepatitis, but you should double check with your doctor prior to departure. 

Is there anything I can take to prevent sea sickness?

If you are prone to sea sickness, then you may be sensitive to movement on a ship. Consult your physician before you depart for advice and, if necessary, pack any required prescription medication. Crystalized ginger is often a good home remedy to ease queasiness, which you may find offered in the ship's dining room.
Contact our Travel Experts
+1 844 311 8331
24/7 Support
Our team of experienced tour specialists have travelled to hundreds of countries around the globe and have decades of first-hand travel experience to share. Contact us now to have all of your tour-related questions answered!
A TRAVEL MAGAZINE BY TOURRADAR