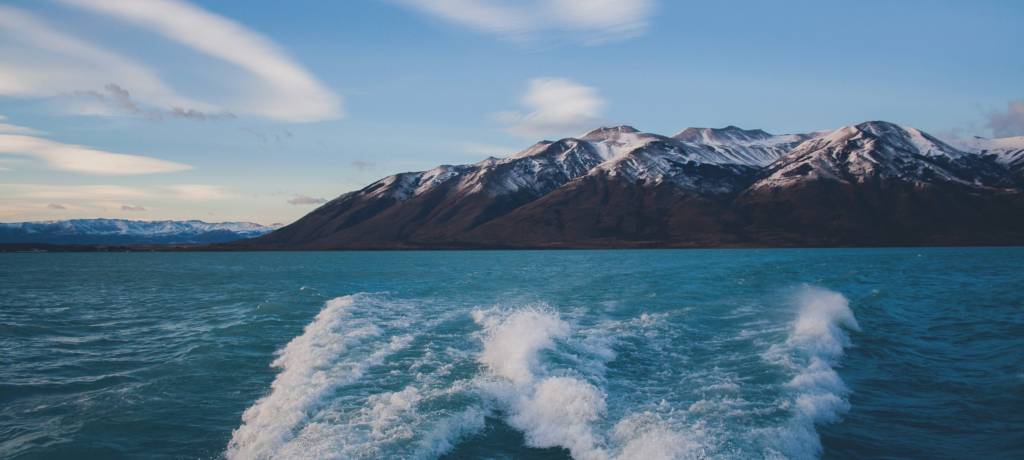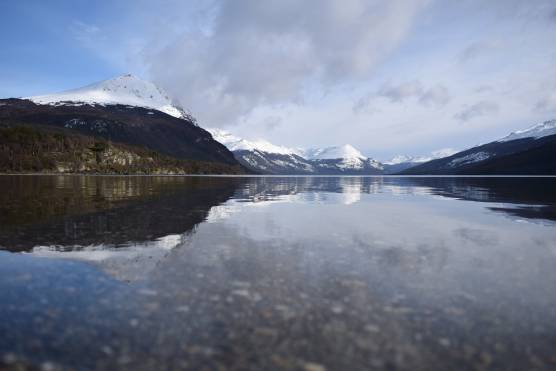 Ushuaia to Antarctica
Ushuaia, the southernmost tip of South America, is the nearest departing point to Antartica. If you are travelling to the White Continent from Argentina, this is where you will need to arrive first. Ushuaia may be considered the end of the world, but travelling to this port city is relatively easy.

How to get to Ushuaia
With frequent flights from Argentina's capital of Buenos Aires, the easiest way to reach Ushuaia is by flying. Getting to Ushuaia overland is tricky and involves a complicated border crossing through Chile, not to mention around 36 hours of travel time!

How long does it take to cruise from Ushuaia to Antarctic Peninsula:
It takes around 2-3 days to reach the Antarctic Peninsula, but this journey could be longer if your itinerary includes the Falklands or South Georgia Island.

Pro tip: It's best to arrive early in Ushuaia. Things can go wrong while travelling, your flight from Buenos Aires could be delayed or your luggage may not arrive in time, so it's best to give yourself a couple of days to handle any situations that might arise. Another reason to arrive early is so you can explore Ushuaia. Don't leave without visiting National Park of Tierra del Fuego!
See all Antartica cruises from Ushuaia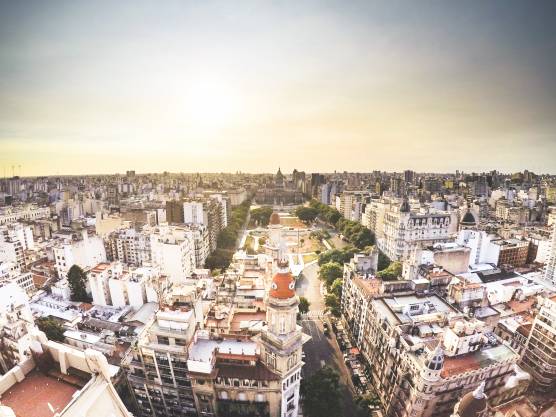 Buenos Aires to Antarctica
The beauty of travelling to Antarctica from Argentina is that some tours will start in Buenos Aires, which allows travellers to explore another destination before embarking on their cruise. As explained, because most cruises to Antarctica start from Ushuaia, and tours beginning in Buenos Aires will have a flight included (or other means of transportation) between the two Argentinian locations. It's rare for an Antarctic cruise to depart from Buenos Aires.
How to get to Buenos Aires:
There are plenty of frequent international connections to Buenos Aires from the USA, Canada, Australia, the UK and other countries around the world. To see what flights are available, you can check
here
. 
Itinerary:
Look for an itinerary that connects you from Buenos Aires to Ushuaia, which then goes onto the Antarctic Peninsula, The Falklands, South Georgia or the Weddell Sea.
Pro tip:
 Look for a tour that lets you begin your adventure in Buenos Aires so you can experience the culture and beauty of South America before setting off for Antarctica.
See all Antarctica cruises from Buenos Aires
Popular Antarctica cruises from Argentina
FAQ
When should I arrive in Ushuaia?

We advise arriving at least one day before, in case your connecting flight to Ushuaia is delayed or luggage goes missing. This will give you enough time to sort things out and buy what you might need in case your gear doesn't arrive in time. We also recommend booking departure flights a couple of days after the cruise finishes, in case there are any delays.

Is the accommodation in Ushuaia included?

Tours usually include one night in Ushuaia prior to the cruise, but you will need to check your tour to make sure it's included. If your tour starts in Buenos Aires then you'll get accommodation in Ushuaia.

Can I fly from Argentina to Antarctica?

No. It's only possible to fly to Antarctica from Punta Arenas in Chile. 

How long does it take to cruise from Ushuaia to Antarctica?

The time it takes can vary (expect to be cruising for 2-3 days) but if the cruise includes the Falklands and South Georgia then the journey will take longer.

Is crossing the Drake Passage difficult?

To get to Antarctica you will need to cross the infamous Drake Passage. Stretching from Cape Horn to the South Shetland Islands, it is the meeting point for the Atlantic, Pacific and Southern Oceans, and is known to have rough waters. Sailing can be smooth or rough depending on conditions, and it's a means to an end for those that want to explore the remote and unspoilt beauty of Antarctica. Pack some anti-nausea medicines!

What happens if the cruise is delayed?

If the weather isn't favourable, your cruise may be delayed. In this instance, accommodation will be provided to you, but the tour cannot be extended, which means you won't get an extra day in Antarctica. It's best to be flexible with flights in case your delay happens on the way back.
Contact our Travel Experts
+1 844 311 8331
24/7 Support
Our team of experienced tour specialists have travelled to hundreds of countries around the globe and have decades of first-hand travel experience to share. Contact us now to have all of your tour-related questions answered!
A TRAVEL MAGAZINE BY TOURRADAR