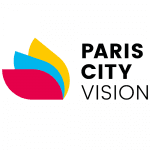 Number of tours

1
Age Range

5-99
Number of reviews

31
Rating

4.4

/5
Response rate

100%
Response time

within 1 day
3 Day Mont Saint-Michel & Loire Valley Castles

Written on October 23rd, 2019

What an amazing experience!! We thoroughly enjoyed it and met some wonderful people along the way.

PARISCityVISION commented on this review

Hello Amarilys, Many thanks for your kind feedback! We are very pleased that you enjoyed your tour. This is a great experience and the perfect adventure to meet people from all over the world ! We are really pleased that you enjoyed our 3 Day Mont Saint Michel And Castles of the Loire River Valley Tour. Hope to see you again on board of our tours of Paris or France, Best regards, PARIS CITY VISION

4 Day Normandy, Saint Malo, Mont Saint-Michel & Loire Valley Castles

Written on October 11th, 2019

I really enjoyed this trip, It actually surpassed my expectations. The bus was very comfortable. The hotels were great, clean, spacious rooms. It was also in…

Read more

PARISCityVISION commented on this review

Hello Irene, Many thanks for your kind feedback! We are very pleased that you enjoyed your tour. We do our best to create insteresting, educational and original experiences ! We are really pleased that you enjoyed all of our additional services as well. Hope to see you again on board of our tours of Paris or France, Best regards, PARIS CITY VISION

4 Day Normandy, Saint Malo, Mont Saint-Michel & Loire Valley Castles

Written on October 8th, 2019

You will enjoy if you are a history buff. As most tours there is never enough time to thoroughly explore each area.

PARISCityVISION commented on this review

Hello Randy, Many thanks for your kind feedback! Indeed this tour focuses on the rich history of those areas, we use to say that a whole life is not enought to visit everything ! Hope to see you again on board of our tours of Paris or France, Best regards, PARIS CITY VISION

3 Day Mont Saint-Michel & Loire Valley Castles

Written on October 6th, 2019

Tour super recomendable, los lugares espectaculares, la guía excelente.

PARISCityVISION commented on this review

Querida Mirna: Gracias por este regreso, estamos encantados de que esta excursión os tenga más que esperamos volver a veros para un nuevo descubrimiento de Francia. Cordialement.

3 Day Normandy, Mont Saint Michel & Loire Valley Castles (incl. Paris Hotel Pick-up)

Written on September 15th, 2019

Superb!!! Florence, our English speaking tour guide, was amazing!!! She is expressive and enthusiastic in delivering information to participants. Florence you a…

Read more

PARISCityVISION commented on this review

Dear Tanya, Many thanks for taking the time to write this review! We are very happy to know that you loved the tour. Indeed Florence is an important asset for Paris City Vision. Best regards, Paris City Vision

Written on September 8th, 2019

The trip was booked for 5 Sept and confirmed. When I got there it was booked for 5 Oct. where was the mistake. Luckily it was not fully booked

PARISCityVISION commented on this review

Hello Andrew, I am really sorry about what happened. Anyway, I hope you spent a great trip! We hope you kept good memories. Hope to see you again on board of our tours of Paris or France, Best regards, PARIS CITY VISION

3 Day Normandy, Mont Saint Michel & Loire Valley Castles (incl. Paris Hotel Pick-up)

Written on August 14th, 2019

Great commentary through out the tours and on the bus, the history of the areas was very interesting, and even the tour spots were crowded the tour guide kept a…

Read more

PARISCityVISION commented on this review

Hello Karen, Many thanks for your kind feedback! It is a pleasure to know that you loved the tour! We hope you kept a lot of good memories and photos about the tour. Hope to see you again on board of our tours of Paris or France, Best regards, PARIS CITY VISION

4 Day Normandy, Mont Saint Michel & Loire Valley Castles (incl. Paris Hotel Pick-up)

Written on July 27th, 2019

Great tour. Our guide was fantastic. The accommodation in some places definitely wasn't the 4star it was supposed to be.

PARISCityVISION commented on this review

Dear Debbie, Many thanks for your feedback. We offer 4* hotels only. If the hotel we planned is not available, we will replace with another 4* hotel. I hope that the rest of the travel was great and you had the chance to take great photos and have nice memories. Best Regards, PARIS CITY VISION

Consuelo

4 Day Normandy, Saint Malo, Mont Saint-Michel & Loire Valley Castles

Written on July 26th, 2019

we love this tour. The tour guide was very knowledgeable about the places we visited. We got to see a lot of beautiful places. I would really recommend using To…

Read more

PARISCityVISION commented on this review

Dear Consuelo, Many thaks for taking the time to write you review! We are very happy to know that you loved the tour. We hope that you will keep great memories of your trip! Best regards, Paris City Vision

3 Day Mont Saint-Michel & Loire Valley Castles

Written on July 19th, 2019

The guides had excellent PR and their knowledge of so many topics was outstanding. It was such an enjoyable experience. The included meals was a lovely way of m…

Read more

PARISCityVISION commented on this review

Bonjour Teina, It is a real pleasure that you enjoyed the tour and you have known more about the french treasures. We will shortly let Monique and Pascal know about your super feedback. We hope to see you again for new discovery together! Kind regards, Paris City Vision
Questions & Answers
What is the best tour offered?

PARISCityVISION offers 8 Multi-day Tours that run for 2, 3 and 4 days in France. These tours are suitable for everyone, from adults to teenagers, and run twice a week from April to October. 
The option with pick-up and drop-off is available inside Paris (ZIP code must start by 75).
Contact our Travel Experts
+1 844 311 8331
24/7 Support
Our team of experienced tour specialists have travelled to hundreds of countries around the globe and have decades of first-hand travel experience to share. Contact us now to have all of your tour-related questions answered!