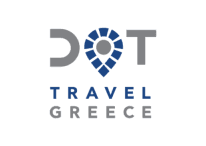 Dot Travel Greece
Headquarters in Limenas Chersonisou, Greece
View all tours
Number of tours

9
Age Range

1-99
Number of reviews

84
Rating

4.5

/5
Response rate

100%
Response time

2 hours
Written on June 11th, 2022

Please read the reviews and do your research before wasting your money!

Dot Travel Greece commented on this review

Dear Yvonne, Thank you for your review! We regret to read this review, even though we have provided all services as per description. It would be a great help to us if you could mention what went wrong or which promise was not kept. Hopefully, we can provide our services to you in the future and change up your mind. Many thanks though for taking the time and reviewing us. Best Regards, Dot Travel Team

Written on June 9th, 2022

Tour Radar (and via Dot Travel) tailored the trip to exactly our needs.

Dot Travel Greece commented on this review

Dear Daisy, Thank you so much for the kind review. Best Regards, Dot Travel Team

Written on June 2nd, 2022

Best 8 day tour ever experienced.

Dot Travel Greece commented on this review

Dear Susan, Thank you so much for the kind words! Warm Regards, Dot Travel Team

Sue Ellen

Written on May 28th, 2022

This was a relatively painless way to visit islands in Greece. All the details were handled, but we had time to ourselves each place. Very good.

Dot Travel Greece commented on this review

Dear Ellen, Thank you so much for the kind feedback! Warm Regards, Dot Travel Greece

Written on May 14th, 2022

Die Tour war gut geplant, interessante Inseln, auf der Insel Serifos war der Transfer etwas unorganisiert. Wünschenswert wäre pro Insel mindestens für 1 Tag ei…

Read more

Dot Travel Greece commented on this review

Vielen Dank für das proaktive Feedback Helen. Wir schätzen es. Herzliche Grüße, Dot Travel Greece

Written on May 11th, 2022

My wife and I had an amazing 15 day trip through the Greek isles. The Dot travel team are an amazing group of people. They are a small local team that responds …

Read more

Dot Travel Greece commented on this review

Dear Christopher, Thank you so much for the kind words and feedback! We are so glad that you enjoyed the Greek isles and your satisfaction about the services of Dot Travel Greece! It will be our pleasure to welcoming you and/ or your friends again in the future. Warm Regards, Dot Travel Greece Team

GROUP (8 DAYS) - Athens, Mykonos & Santorini (4* hotels-dinners included)

Written on April 18th, 2022

Hello, George was our travel agent and he was wonderful!!! When I had any ?'s he answered them thoroughly and promptly. Our trip to Athens/Mykonos/Santorini was…

Read more

Dot Travel Greece commented on this review

Dear Karen & Tommy, Thank you so much for the detailed feedback! This really helps us as well as others to see the pros and cons on this tour. Certainly the 5 am from Athens to Piraeus is rather early. Due to Covid-19, we were quite worried in the beginning regarding the procedures (any delays). We will rethink about it and hopefully future customers will not have such a short night. Thank you once again for your kind feedback. Warm Regards, George Dot Travel Greece

Alison

Written on March 28th, 2022

We booked a trip through Tour radar and DOT travel that , because of Covid, we were unable to take. DOT Travel was very accommodating in refunding the money an…

Read more

Dot Travel Greece commented on this review

Dear Alison, Thank you for the kind words! Warm Regards, DOT Travel

Written on February 26th, 2022

Excellent services all around. George has been so helpful and attentive to our travel needs.

Dot Travel Greece commented on this review

Dear Lisa, Thank you so much for the kind words and feedback! Warm Regards, The Dot Travel Greece Team

Written on January 11th, 2022

Good organized tour.

Dot Travel Greece commented on this review

Dear Gabriele, Thank you so much for the feedback! It is great to read that you are satisfied with your tour during winter time and Covid-19. It was a pleasure to provide our services. Warm Regards, The Dot Travel Team
Questions & Answers
Do you have a past passenger discount?

If you have travelled with Dot Travel before please let our team of Travel Experts know so they can see what discounts are applicable for you.

Are your buses/coaches air-conditioned?

All of the vehicles used on the tour are air-conditioned.

Do you have a non-smoking policy on your tours?

On all of the tours, smoking is not allowed in any of the transportation used or the hotels on the tour.

Is it possible to adjust your itineraries?

Generally, all of the itineraries are flexible and can be adjusted depending on the traveller's needs as long as it is advised before your booking is confirmed.

Are there luggage size/weight restrictions on your tours?

There are usually no restrictions. If so, those will be mentioned in advance before you depart on the tour.

What types of travellers go on your tours?

It depends on the tour you select however for private tours you will usually find travellers are 18 years and older. On the group tours the average age of travellers is 55 years and older.

When did your tour company start?

Dot Travel Greece was established in 2004.
Contact our Travel Experts
+1 844 311 8331
24/7 Support
Our team of experienced tour specialists have travelled to hundreds of countries around the globe and have decades of first-hand travel experience to share. Contact us now to have all of your tour-related questions answered!