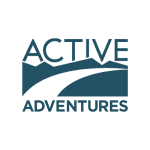 Active Adventures
Headquarters in Queenstown, New Zealand
View all tours
Number of tours

59
Age Range

1-99
Number of reviews

2,671
Rating

4.9

/5
Response rate

100%
Response time

within 1 day
Written on January 23rd, 2023

This trip was amazing! I cannot speak highly enough of Active Adventures as a company or or of our guides, Kim and Pim. The driving was excellent, the food was …

Read more

Written on January 6th, 2023

We took an Active Adventures tour in Iceland in July 2022. My wife testing positive with a COVID home test on day 6 of the 13 day trip. This was the beginning…

Read more

Active Adventures commented on this review

Hi Dave, It's unfortunate to receive such a bad review with regard to the circumstances you've outlined. We strive to make our trips an unforgettable experience and we use these situations as opportunities to review our processes and understand where we can make improvements. As you are aware, we reviewed your situation thoroughly and as communicated to you, we are limited to the resources available in the locations our guests travel. For context, your wife contracted Covid 19 on day six of your Iceland itinerary in a very remote part of the country. As per our policy, and for the safety of all other guests on the trip, your departure from the trip was unavoidable and Active Adventures is not liable for your positive COVID-19 infection. Our guides provided you with a hotel room, put you in contact with our head office and connected you with a transportation company to arrange for a ride back to Reykjavik. Although your situation was unfortunate, our guides' responsibility was also to the remainder of the group and continuing on with the remainder of the tour. The rest of your comments relate to your insurance provider – not Active Adventures. Active Adventures provided you with the necessary documentation to file a claim with World Nomads and the amount that World Nomads reimbursed you is completely outside of our control as they are a third party insurance provider. Travelling during a global pandemic will always carry risk. You were made aware of these risks through our terms and conditions as well as the information provided in your travel documents. Your COVID-19 infection was no fault of Active Adventures and your expectations of receiving a credit or refund for such is unrealistic. Stating a 'Buyer Beware' warning for future travelers interested in booking one of our tours is uncalled for. We wish you the best of luck in your future travels, but please be aware of the insurance you choose to purchase and understanding all the risks associated with global travel. Happy trails, Active Adventures

Written on December 28th, 2022

This was a great tour! The guides (Lauren and Jonathan) were very accommodating with the different fitness levels of the guests and weather conditions. I loved…

Read more

Written on December 3rd, 2022

Well organized trip with great guides that hit many of the highlights of the South Island, which deserves its reputation for awesome scenery. Active but not ove…

Read more

Well - this is a really hard review to write. To be honest, I have had three awesome trips with Active (Rimu - NZ, Condor - Patagonia, Jaguar - Peru). But, I ha…

Read more

Written on March 11th, 2022

The guides were terrific, very educational and entertaining. We loved the ability to stay at 4 of the different islands, and have an ocean view from every room!…

Read more

Active Adventures commented on this review

Hi Jacqueline, It's so great to hear you had a wonderful time on your trip. We love hearing when our guests enjoy our hospitality and enjoy the amazing places they're travelling to. We'll pass on your great feedback to our guides, accommodation and activity providers so they know their hard work is well appreciated. Stay active and healthy and we hope to see you on the trails again.

Written on February 2nd, 2022

We had booked a 2 week Patagonia hiking tour with Active Adventures for the beginning of January 2022. With the onset of the Omicron Covid virus, our federal g…

Read more

Active Adventures commented on this review

Hi Greg, We want to set the record straight so other travellers aren't misled by your comments. You were booked to travel along with your partner and 4 other companions. You decided to cancel your travel plans because you were concerned about traveling during the pandemic, despite having booked your trip only months prior, and well into the pandemic. You were advised to ensure you had travel insurance, which you neglected to purchase. Your decision to cancel was completely your own and within 30 days of your scheduled travel date, which, as per the booking conditions you agreed to, incurs penalties, due to the unrecoverable costs we paid to suppliers to facilitate your travel arrangements. This trip went ahead as scheduled, and as you are aware, two of the guests in your party were among the participants who traveled with us on this departure and the feedback from them and all other guests was positive. As a special concession, we offered you a $2000 trip credit for use towards any future trip - however you have not mentioned this in your comments and have instead provided a disparaging and untruthful account of the situation regarding your booking. Your travel credit is still valid and we're more than happy to have you and your travel companions along for any future trip with us.

Beautiful South

Written on February 22nd, 2021

Everything was so well organized. Very pleased with accommodation and meals. Loved the walking in our awesome tracks. Ellie, our wonderful guide, listened to wh…

Read more

Written on February 7th, 2020

Fabulous trip. Active Adventure team knowledgeable, friendly and professional. Not one thing went wrong. Best trip I've ever taken thanks to Active Adventures

Written on February 6th, 2020

The Active Adventures Tui trip taken January 2020 fulfilled all our hopes for an amazing vacation! 8 days to traverse the itinerary meant a few long driving da…

Read more
Active Adventures Destinations
Active Adventures Videos
Health & Safety Guidelines - Our Commitment to you:
Pre Trip
- We're committed to working alongside Governments of all jurisdictions where Active Adventures operates to prevent the spread of COVID-19
- As an industry, we're united against COVID-19 and will do our utmost to protect our guests, staff and the wider community
- We recognise that we must work together to ensure the health, safety and wellbeing of everyone

Screen Measures
- Our Client Services team will reach out to all guests prior to departure for more trip specific information regarding your health, safety and wellbeing on the trip
- A pre-departure questionnaire will be sent out 3 weeks prior to trip departure for guests to complete with specific COVID-19 questions
- Three weeks before your trip, you'll be required to complete our new 'Pre-departure' COVID-19 questionnaire, stating that you're healthy and able to participate in your trip.
- If required, a pre-trip health check will be requested

Illness
- A risk assessment and minimising plan put in place for all trips
- A COVID-19 response plan put in place for all trips, in the event a guest presents with coronavirus-like symptoms during a trip
- Isolate ill person/s from group, contact local medical authorities and follow their advice
- Vigilant monitoring of the health, of the group whilst in our care

Group size
- Compliance with the local authorities in relation to maximum group size
- Smaller than normal group sizes
- We promote to travel in your bubble

While on Track / Meals / Huts
- Physical distancing guidelines and procedures followed by all members of the group
- We'll follow stringent hand washing/sanitisation and hand sanitiser will be available to all guests at all times
- All surfaces to be wiped down on a regular basis with disinfectant products
- Face masks are available to all guests and guides as required

Transport
- Once onboard we'll be taking precautions like requiring physical distancing, opening windows whenever possible, and eliminating the use of recirculation mode for the air conditioner/heater.
- All vehicles will be cleaned and sanitized each day.

Guides & Staff
- Vigilant monitoring of staff health – any guide/trip leader who is unwell will not be guiding trips
- Guides/trip leaders and staff will be trained in our COVID-19 response plan
Contact our Travel Experts
+1 844 311 8331
24/7 Support
Our team of experienced tour specialists have travelled to hundreds of countries around the globe and have decades of first-hand travel experience to share. Contact us now to have all of your tour-related questions answered!