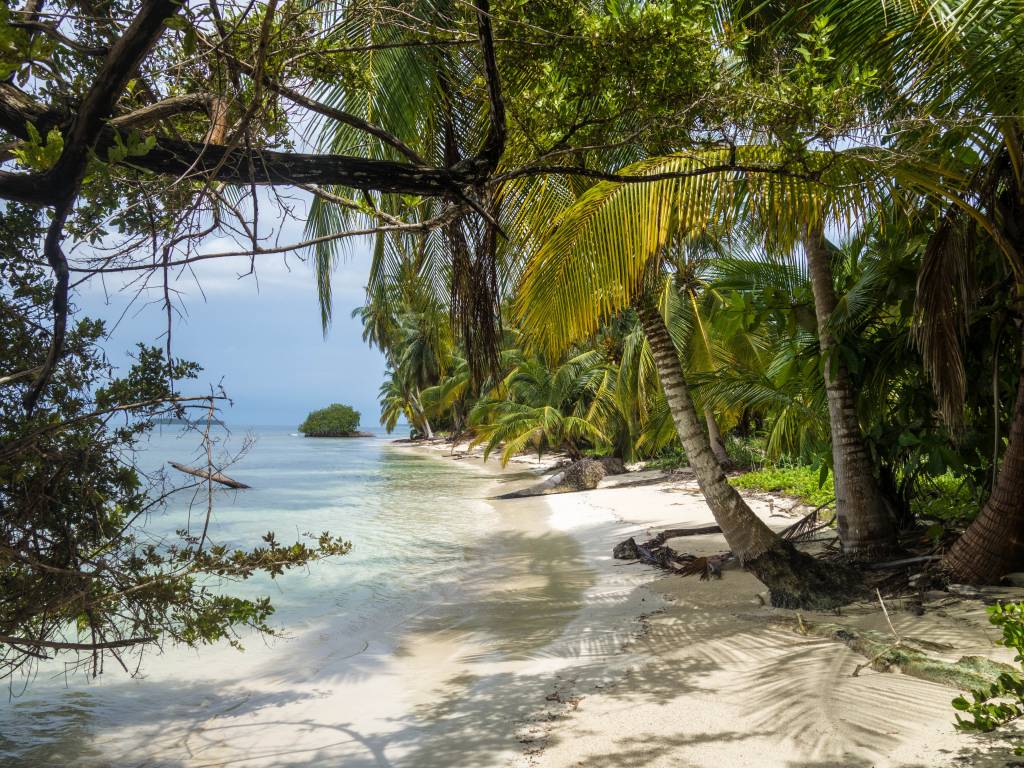 Best Panama Vacations
Ready to find your perfect Panama vacation package? Scroll down to search and compare a huge selection of trips today, and get ready to lock in your next adventure!
Top Destinations Recommended by Our Travel Experts
Packages Recommended by Our Travel Experts
After reviewing traveller feedback on all TourRadar trips, our Travel Experts have hand-selected three of the best Panama vacation packages that visit must-see destinations whilst leaving plenty of time to relax:
Discover Panama: The Land Between the Seas, 5 destinations, operated by Collette, 9 days, from 186€ per day
The Complete Panama Canal, 7 destinations, operated by Alexander + Roberts, 9 days, from 355€ per day
Panama, San Blas Guna and Beaches, 3 destinations, operated by Beyond Travel & Incentives, 3 days, from 176€ per day  
Want to see more options? Click below to see all Panama tours and use our filters to narrow down your selection.
View All Packages
Find the Perfect Panama Vacation Package on TourRadar
Finding your perfect Panama trip on TourRadar is a breeze; simply scroll down to explore our top recommendations and most popular tours, and choose the trip that suits you best! The best part? When you book with us, you'll have access to 24/7 customer support, flexible payment options, and the biggest selection of travel experiences online.
Your Panama Bucket List
Visit the San Blas Islands

If you're looking for paradise, look no further than the San Blas Islands, a dreamy archipelago brimming with untouched beaches and azure seas.

Get adventurous in Boquete

This laid-back highland town is the place to be for exciting adventures and unique activities, from hiking to zip-lining, hot springs and much more.
 

Discover Panama City

Jam-packed with significant historic sites, trendy bars and restaurants, and a booming nightlife scene, this cosmopolitan city will surprise you in the best possible way.

See the Panama Canal

You might remember learning about the Panama Canal in history class, but nothing quite compares to seeing this engineering marvel with your own eyes.

Explore Bocas del Toro

Party it up with the backpacker crowd, tour a chocolate farm, or kick-back and simply do nothing — Bocas del Toro has something for everyone.

Learn to surf

With endless stretches of coastline and fantastic beach breaks, Panama is one of the best places for beginners to catch a wave and learn how to hang ten.
The Perfect Panama Vacations For:
People Also Ask
How much does an average Panama vacation cost?

Mid-range travelers should budget between US $95 and $245 per day, while high-end travellers should plan on spending at least $350 per day (which includes appropriately priced hotels or resorts, most meals out, and attractions).

What is the cheapest month for a vacation in Panama?

Most travellers choose to visit Panama during the dry season, between December and April (which is also the peak tourist season). Prices will be cheaper during the rainy, off-season months between May and November. If you'd like to snag a bargain right now, check out our current deals here.

What is the ideal Panama itinerary for 7 days?

With seven days in Panama, our Travel Experts recommend visiting Panama City, Boquete, and Bocas del Toro.

What is the ideal itinerary for 14 days?

On a two-week trip, you can include both action-packed adventures and relaxing downtime in your itinerary. Once you've explored Panama City, discover Bocas del Toro, visit the beautiful San Blas Islands, and go hiking in Boquete. Click here to see our full range of two-week Panama tours and use our handy filters to narrow down your selection.

What is the best tour company for Panama?

The best tour companies for a vacation in Panama are G Adventures, Marvelus Travel, and Inspirit Travel. If you're after a beach holiday, opt for Collette, Indus Travels, or BikeHike. Looking for a surf trip? Bamba Experience and Selina are the top choices. Head over to this page to compare all Panama travel companies and find your favourite.

How can I book a Panama vacation on TourRadar?

Booking tours is easy on TourRadar (that's our mission, after all!). To lock in your next adventure, search our most popular Panama tours until you find "the one," select your departure dates, and hit the "book now" button to secure your trip. If you have any questions or concerns along the way, our customer support team is standing by 24/7.

Do people speak English in Panama?

English is widely spoken and understood throughout Panama, especially in larger cities and major tourist destinations. If you're travelling with a tour, you can rest assured knowing your guide will remove any language barriers.

Is Panama safe?

Panama is generally considered to be a safe destination to visit; however, like many other countries, certain areas should be avoided due to higher crime rates. While travelling here, it's important to always be aware of your surroundings, keep standard safety precautions in mind, and exercise caution when travelling alone or after dark. Read more about the safest places to visit in Latin America.
Contact our Travel Experts
+1 844 311 8331
24/7 Support
Our team of experienced tour specialists have travelled to hundreds of countries around the globe and have decades of first-hand travel experience to share. Contact us now to have all of your tour-related questions answered!
A TRAVEL MAGAZINE BY TOURRADAR