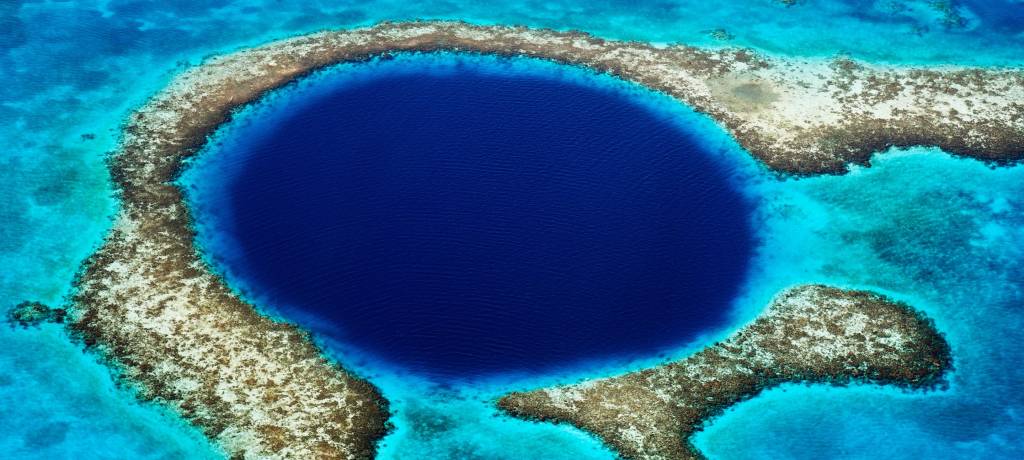 Best Belize Vacations
Jungle terrain, clear blue waters and island culture – dive headfirst into everything Belize has to offer. Easily search, book and compare over 25 deals on TourRadar to find your dream vacation package in this destination. Learn more about what vacations we offer below.
Vacation Deals for Belize in 2023
Places Recommended by Our Travel Experts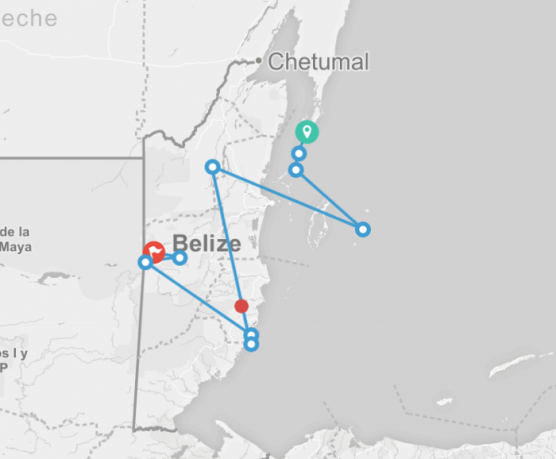 Packages Recommended by Our Travel Experts
Want to find the best active adventure vacations in Belize on TourRadar? 
Our Travel Experts reviewed all available trips to this country and based on real traveller feedback, singled out the best tour packages going through must-see destinations while leaving time to relax.  
Belize: See & Do it ALL in 10 Days, 1st Class Traveling, 10 destinations, operated by CharlieTheTraveler, 10 days, from $2,433 USD
Belize: Ultimate Untamed Adventure - An Active Multisport Group Adventure Tour - 9 Days / 8 Nights, 9 destinations, operated by Earth Travellers, 9 days, from $2,070 USD
Explore Belize National Geographic Journeys, 4 destinations, operated by National Geographic Journeys with G Adventures, 9 days, from $1,551 USD
Want to explore more options for Belize? Simply click below to see all our tours, select your 
must-see cities 
and
narrow down your selection to find the perfect trip.   
View All Packages
Find the Perfect Belize Vacation Package on TourRadar
Finding the perfect trip for a great price is so easy on TourRadar – and because we have simple-to-navigate travel categories, you can browse through vacation packages based on how you like to explore the world.

Along with an impressive collection of trips from world-class tour operators – our 24/7 customer service, and option to pay with instalments make even the most far-flung corners of the world more accessible.

So whether you're travelling in a group or hitting the road solo, looking to hit the beach or dive into history, you can find a vacation package that fits who you are. Our Travel Experts are standing by 24/7 to provide you with real human support in booking your dream vacation.  
Choose Your Travel Style
Adventure and activities

Get your heart racing and your blood pumping as you look on in awe at the world's greatest attractions. We have six adventure and activities tours in Belize to get you exploring Maya caves and temples, jungle trekking and diving in the deep.

View Packages

Beach and activities

Kick-back at the beach and indulge in activities such as snorkelling, diving, and canoeing. We have six tailor-made beach and activities vacations in Belize that will give you a chance to feel both energised and blissed out.

View Packages

Private and custom tours

Vacations are the perfect time to spoil yourself. Our private and custom tours will make you feel like you have Belize all to yourself. Explore unspoilt jungle landscapes, vibrant cities and coastline in style and at a pace that suits you.

View Packages
Your Belize Bucket List
Maya cave tour

Discover skeletons, ceramics, and stoneware in Maya Actun Tunichil Muknal. This Maya archaeological cave site is also known locally as ATM. 

Canoeing and snorkelling

Belize may be known for its beauty on land, but the country is also phenomenal underwater. Canoe through ancient cave systems and snorkel in the world's second-largest reef. 

Hiking

Cockscomb's nature trails are rich in flora and fauna, wildlife and stunning views. Home to jaguars, hit the hiking trails early so you can catch sight of this graceful creature. 

Zip lining

For an exquisite view and breathtaking experience in Belize, zip line the Mayan Canopy across a giant river gorge. This is the one time you'll want to look down. 

Visit a monkey sanctuary

The playful primates at Community Baboon Sanctuary will bring a smile to your face! Enjoy a one hour hike and guaranteed sightings of monkeys swinging in the jungle. 

Sleep in a lodge

For a cultural and local experience, stay in a lodge during your time in Belize. These unique accommodations will give you a chance to immerse yourself completely.  
Belize Vacations by Month
People Also Ask
How much does an average Belize vacation cost?

On average, a Belize vacation lasting a little over a week will cost you approximately $1,500 USD. Prices per day start at around $104 USD per person – TourRadar's most popular Belize tours cost around $170 USD per day, per person. 

What is the cheapest month for a vacation in Belize?

September is currently the cheapest month to fly to Belize, and December is the most expensive. The high season runs from November to April. The low season is from May until October. If you're looking for a deal, rates begin to drop from the beginning of May and only start to rise again in November.

What is the ideal itinerary for seven days in Belize?

If you're travelling to Belize for seven days, you'll want to spend a couple of days in Belize City, a couple of days island hopping or by the beach – Caye Caulker is especially popular, or if you prefer you can also visit some beach towns on the mainland. Spend your last couple of days in the jungle exploring nature and learning about Maya culture. 

What is the ideal itinerary for 14 days in Belize?

Fourteen days is a great amount of time for Belize. You can explore it thoroughly, and also relax between your commute from one location to the next. We recommend visiting each of the following places for two to three days: Belize City, Caye Caulker, jungles of Western Belize (staying in San Ignacio and Cayo), and spend a few days on the southern coast in Hopkins or Placencia.  

What is the best tour company for Belize?

We have a good selection of different tour operators. Our Travel Experts recommend operators like Intrepid Travel or Explore for Belize. We also have tours from small local operators such as Absolute Belize. Check our full list of the best Belize travel companies here. 

 

How can I book a vacation to Belize on TourRadar?

Browse through our selection of tours based on your preferences, and if you have several that you like, compile a wish list with your preferred options. If you're struggling to make a decision, give our Travel Experts a call, and we can help you figure it out. 

Do people speak English in Belize?

English happens to be the primary official language of Belize (formerly British Honduras). However, the most diverse language in Belize is Kriol (Belizean Creole). Other languages spoken in the country include Garifuna, Mandarin, Spanish and Maya.

Is Belize a safe country to visit?

Belize is generally a safe country for people to visit, but do keep in mind that petty theft is one of the most common types of crime in the country. Crime rates are higher in the south of Belize City, so travellers should be mindful of this too. Apply basic precautionary measures, and your trip should go smoothly.
 
Contact our Travel Experts
+1 844 311 8331
24/7 Support
Our team of experienced tour specialists have travelled to hundreds of countries around the globe and have decades of first-hand travel experience to share. Contact us now to have all of your tour-related questions answered!
A TRAVEL MAGAZINE BY TOURRADAR