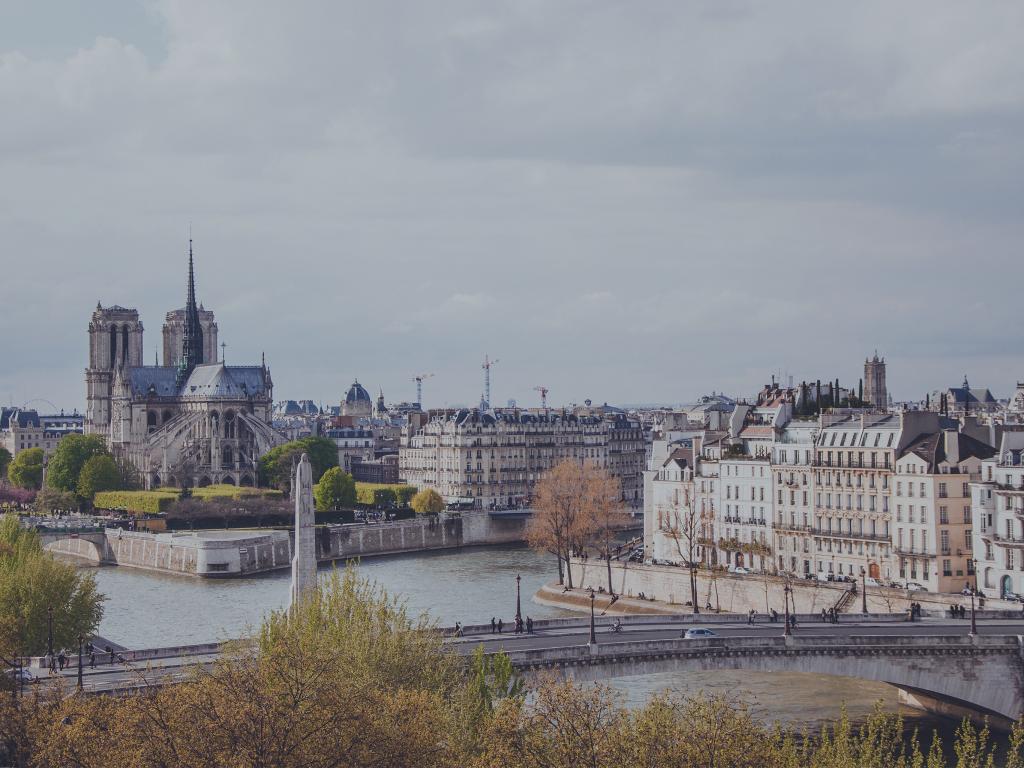 France Travel Guide
You've seen it in the movies; you've read about the icons; ­but nothing compares to actually exploring France for yourself. No matter where you find yourself in this undeniably charming country, one thing's for sure: only in France can you spend all day doing absolutely nothing at all, but still walk away with everlasting memories. 
The Highlights


French Riviera

Is there a better destination to take in the rays of the Mediterranean sun and watch super yachts speed along the ocean? Known all over the world as the hub for all things beautiful and glamorous, you might be surprised to learn that the French Riviera is more affordable (and welcoming) than you might expect. Spend time in Nice, catch the train to Cannes or hop over to St Tropez for the day.

Loire Valley

Just a short journey from Paris will see you arrive in the picturesque Loire Valley – a UNESCO listed destination. Take in the memorable sites, prestigious vineyards and historic cities and fairytale chateaux of the Loire Valley area. Next, you simply must take in the regional gastronomy delights such as wild boar or deer, rillettes (similar to pâté) and the tarte tatin.

Bordeaux

There are so many unmissable attractions to be found in Bordeaux. With every turn, you will encounter treasured vineyards, or maybe a fairytale village straight from a storybook. And while you're there, make sure you take time to savour the finer things in life in southwest France including earthy truffles and exquisite wines. 
Corsica

Corsica has well and truly carved its own identity given its geographical separation from France. And while it's been part of France since 1768, but retains a distinct Italian culture. Top sights you need to make time for include the Scandola Nature Reserve, the dramatic Bonifacio Citadel, Le Jardin des Abeilles and the Désert des Agriates. 

Normandy

Trace the events that left a mark on the 20th-century throughout Normandy and across France's northern fringes. Notable areas such as Honfleur, Bayeux and Rouen will charm you with it's many historic castles and inspiring architecture. Then, you must make time to visit France's top attraction: Mont-Saint-Michel. 

Paris

Paris is the essential destination in France that you must make times for – and we don't just mean for a short stopover. Take time to enjoy a picnic under the Eiffel Tower. Go underground and visit the Catacombs of Paris. Travel along the Seine on a river cruise. Visit Mona Lisa at the Louvre. Take a day trip to the Palace of Versailles. The options are endless. 
The Basics
The Location

France is a country in located in western Europe and shares borders with Germany, Italy, Andorra, Belgium, Luxembourg, Monaco, Spain and Switzerland. From New York, a non-stop flight is 6h 55m, and from London, it is 1h 10m direct. 

Capital City

Paris is the capital city of France and is home to icons such as The Louvre, the Eiffel Tower and the Arc de Triomphe among many. 

Main Airport

Charles de Gaulle Airport is Paris's main international airport and serves as the hub for domestic and international travellers and is just 22 kilometres from Paris.

Code

CGD

Closest City

Paris

Language Spoken

The official language of France is French. English is widely spoken across the country, however, learning a few simple phrases will go a long way. 

Currency

France uses the Euro. The currency code is EUR. ATMs are everywhere, and you should have no issue withdrawing cash while you travel. 

Visas

As part of the Schengen zone, most travellers can enter for up to 90 days without a visa. Some nationalities need a Schengen visa. We recommend checking your country's travel advisories in advance of booking a trip.

Electricity

Electrical current is 230V/50hz using two associated plug types, types C and E.The standard voltage in the US is 110 volts so you may need a surge adaptor. 

Vaccinations

You do not need any vaccinations against illness to travel to France, however, it would be advised to consult your doctor 6 to 8 weeks before you depart.

Emergency Calls

The phone numbers to call in case of emergency are 112 for the police, ambulance and for a fire.
When to Visit
France Tours
Visit Responsibly

Travelling responsibly means respecting the communities, culture and environment of the places you visit. Keep these tips in mind when travelling to France:

Go green. Be environmentally conscious on the road by taking short showers; turning off the lights in your hotel room when you leave; and resisting the urge to collect any plants, seashells, or other natural flora.

Respect cultural differences. Before travelling, read about the local culture and customs – even just knowing the dress code and a few basic phrases in the local language will go a long way.

Support local businesses. Enjoy a more authentic experience and directly support the local economy by travelling with a local guide, eating in local restaurants, buying from local artisans, and staying in locally-owned and operated accommodations.

Wherever possible, avoid single-use plastics. Pack reusable items such as your own shopping bags, utensils, a water bottle, and a straw. These items are typically lightweight and compact, and will greatly reduce your consumption of plastics.

Be conscious of overtourism. Opt to visit the lesser-known regions of France or travel outside the peak season – you'll likely even get a better deal and won't have all the crowds!

Sustainable Tourism in France

Fresh Local, Low Carbon Cuisine
Eating foods that are in season is probably the most important rule when it comes to traditional French savoir-vivre. In many countries, importing food is a major emitter of carbon. Therefore, choosing to eat locally-produced food not only makes the iconic French cuisine that you'll be eating taste delicious, but it is also much better for the environment.

Protecting Paris
The Convention and Visitors Bureau in Paris promotes several initiatives for sustainable stays in Paris. Key actions being taken include the eco-responsible accommodation project and offering green transportation options in the city. When visiting, consider experiencing the City of Lights on a bicycle through the public bicycle "sharing" program, Vélib, which is also available in other major French cities, including Nice, Avignon, Aix-en-Provence, Lyon, Bordeau, and Marseille.
FAQs about France
Do you tip in France?

There isn't much of a tipping culture in France, but it is recommended to leave at least a tip of 10% in a restaurant, although service charge can already be included on the bill. It is also polite to round up your bill to the nearest Euro and leave the change, as this will always be appreciated. 

What is the internet access like?

Internet connection in France is great and you should have no problem with day-to-day tasks like emailing or surfing the web. WiFi is available in many cafes, hostels and hotels for free. 

Is the tap water safe to drink?

Tap water in France is most certainly drinkable, however, if you do not enjoy the taste, you can boil it or buy bottled water. 

Can I use my credit cards?

Yes, credit cards are widely accepted throughout France. Please check with your bank about any foreign transaction charges.

What are the public holidays?

Along with common public holidays such as New Year's Day, Christmas and Good Friday, France has Labour Day on May 1, Bastille Day on July 15, Whit Monday on May 16, Armistice Day on November 11, along with other regional holidays.

is it safe to travel solo in France?

Yes, of course! France is a wonderful place to enjoy dining solo, join a walking tour and explore the many cities. There are are many safe hostels or guesthouses where you can mingle with other travellers or join a small group tour to visit sites without waiting in lines.
A TRAVEL MAGAZINE BY TOURRADAR