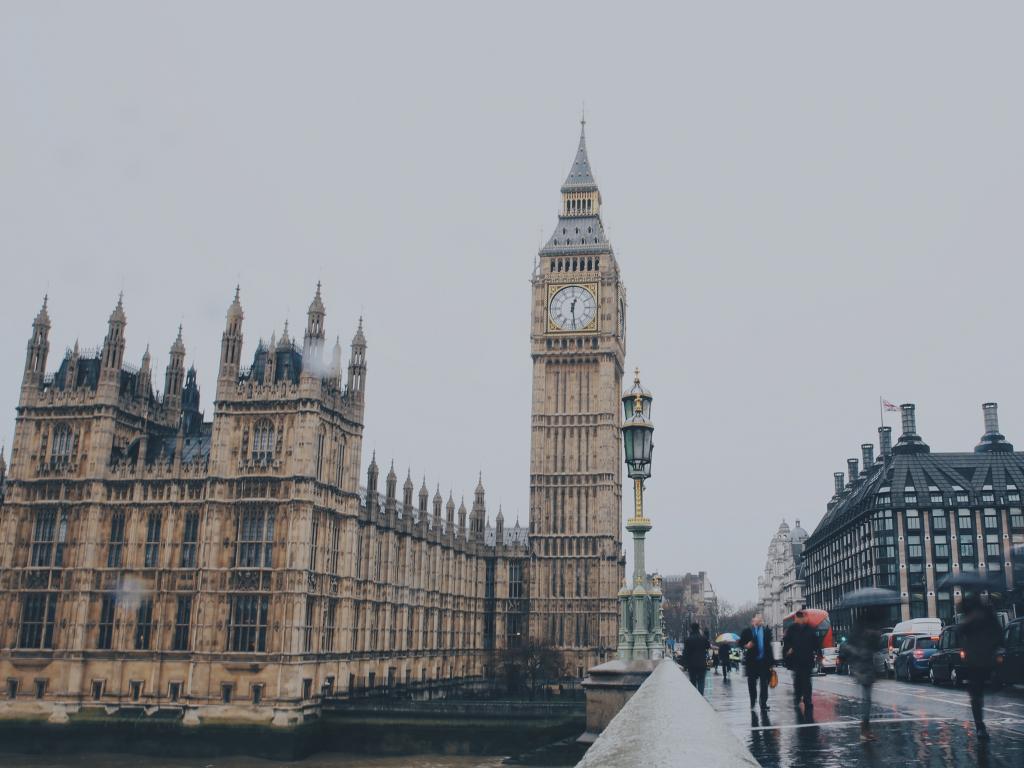 England Travel Guide
Featuring a sturdy mix of both old and new, England is filled with sights and experiences that you need to make time for. From marvelling at the iconic London skyline dotted with silhouettes of Big Ben and the London Eye to exploring the historic towns of Oxford and Stratford-upon-Avon where the great Shakespeare was born, you won't be short of things to do in England.
The Highlights


London

Is there a more iconic city than London? Of course not! London is brimming with sights to see and experiences to behold. Find out if London Bridge is, in fact, falling down, ride a bike through Hyde Park, explore Camden Market and uncover the hidden cafes in Shoreditch. Or, you could walk along the Thames and visit the Tate Modern or St Paul's Cathedral. This majestic city is yours to explore.

Buckingham Palace

Get your fill of Royal encounters and behold the beauty that is the Buckingham Palace. This grand structure has served as the official London residence since 1837, and today is the administrative headquarters of the Monarch. It also serves as the backdrop to the regular Changing the Guard ceremony. Over summer, visitors can gain access to the 19 Staterooms in the palace.

St. Michael's Mount

Located a stone's throw away from the Cornwall peninsula lies St. Michael's Mount, a tidal island that can be reached from the mainland over a small path that appears when the tide recedes. The dramatic castle can be explored however visits must be timed with the tides. During your travels, be sure to allow ample time to take in the sights of Cornwall and sampling local delicacies.
White Cliffs of Dover

Existing as one of the most compelling and iconic natural sights in England, the vast limestone chalk facade rises high above the sea and creates an imposing, yet graceful wall along the coastline of Kent. Visitors can enjoy taking the time to stroll along the many pathways that line the cliffs while gazing out to the coast of France across the Channel on a clear day.

The Cotswolds

The delightful, honey-hued towns and villages of the Cotswolds are unlike anywhere else in the world and has been formally recognized as an Area of Outstanding Natural Beauty. Here, you can stroll through the wonderful hiking trails between villages, and of course, stopping for high tea complete with scones with jam and cream along the way.

Bath

Steeped in history, covered in Gregorian architecture and well-preserved Roman bathhouses is just the start of the beauty offered within the town of Bath. Make time to visit the great medieval-style Bath Abbey or the American Museum in Britain for the history lovers. Or, if you're dreaming of a relaxing day, there are plenty of boutique spas nearby.
The Basics
The Location

England shares a land border with Scotland and Wales and is separated from continental Europe by the North Sea and the English Channel. From New York, a non-stop flight is 7 hours, and from Dubai is 8 hours in duration without a stopover.

Capital City

London is situated in the south of the country and is the most populous city in England and the United Kingdom.

Main Airport

London Heathrow International Airport is the main hub for domestic and international travellers. It is located within 14 miles west of Central London.

Code

LHR

Closest City

London

Language Spoken

The official language of English and it is the dominant language throughout of the country. The most widely spoken language after English is Polish.

Currency

England uses the Pound Sterling (£). The currency code is GBP. It is safe to withdraw money from banks or ATMs while you're there. Locals will refer to a 'pound' as a 'quid' and you can expect to hear this more often than not.

Visas

For Australian, Canadian, New Zealand and US citizens, no prior visa is required and you may enter the UK without a visa for up to 6 months. Visa information can change often and varies from country to country. We recommend checking your country's travel advisories in advance of booking a trip.

Electricity

Electrical current is 230 volts, 50Hz; a UK-type plug with three flat pins. The standard voltage in the US is 110 volts, so you may need a surge adaptor.

Vaccinations

Generally, no vaccinations are required for travelling to England. However, you should be up to date on your routine vaccinations. Hepatitis A, B or Rabies may be recommended depending on your travel itinerary and what country you are travelling from.

Emergency Calls

The phone numbers to call in case of emergency are 999 for the police, 101 for a non-emergency response.
When to Visit
England Tours
Visit Responsibly

Travelling responsibly means respecting the communities, culture and environment of the places you visit. Keep these tips in mind when travelling to England:

Go green. Be environmentally conscious on the road by taking short showers; turning off the lights in your hotel room when you leave; and resisting the urge to collect any plants, seashells, or other natural flora.

Respect cultural differences. Before travelling, read about the local culture and customs – even just knowing the dress code and a few basic phrases in the local language will go a long way.

Support local businesses. Enjoy a more authentic experience and directly support the local economy by travelling with a local guide, eating in local restaurants, buying from local artisans, and staying in locally-owned and operated accommodations.

Wherever possible, avoid single-use plastics. Pack reusable items such as your own shopping bags, utensils, a water bottle, and a straw. These items are typically lightweight and compact, and will greatly reduce your consumption of plastics.

Be conscious of overtourism. Opt to visit the lesser-known regions of England or travel outside the peak season – you'll likely even get a better deal and won't have all the crowds!
 

Sustainable Tourism in England

Green Transportation
There are green options for getting to and around your destination easily, such as rail, hybrid-engine buses, and bike. Consider a rail tour of the UK, or discover the countryside on a cycling tour.

Plant-based Food Options
A simple, easy, and delicious way to experience the capital is by opting for plant-based foods - which there is certainly no shortage of in London. Whether you want to try plant-based spins on traditional dishes or innovative plant-based experiences, there are plenty of options to skip out of eating animal products on your trip.

Sustainable Accreditations
There are sustainable accreditations within the UK, such as Green Tourism, that showcases tourism businesses making a positive impact on local communities and the environment. In addition, these accreditations are also helpful in encouraging more tourism businesses to adopt more sustainable practices.
FAQs about England
Do you tip in England?

In England, it is expected that you leave a tip of 10-15% in a restaurant when eating out. However, restaurants often add on a service charge (usually 12.5%), so it's worth checking your bill just to be sure.

What is the internet access like?

Most large cities in England will often allow you to connect to free street WiFi upon agreeing to the terms and conditions for use. Internet connection can range in quality, but you should have no problem with day-to-day tasks like emailing or surfing the web.

Is the tap water safe to drink?

Yes. It is most definitely safe to consume tap water in England. Bottled water is inexpensive and readily available, however, it is best to pack a reusable water bottle to reduce waste.

Can I use my credit cards?

Yes, credit cards are widely accepted throughout England. Please check with your bank about any foreign transaction charges.

What are the public holidays?

Along with popular public holidays such as New Year's Day, Christmas and Good Friday, England celebrates the Early May Bank Holiday May 6, Spring Bank Holiday May 28 and August Bank Holiday on August 6.

Is it safe to visit England?

In short, yes. Due to a large number of visitors, England is a safe place to explore.  As with many destinations, visitors must always use common sense and practice due caution and vigilance when travelling across the world. There is also large expat community-based in London.
A TRAVEL MAGAZINE BY TOURRADAR