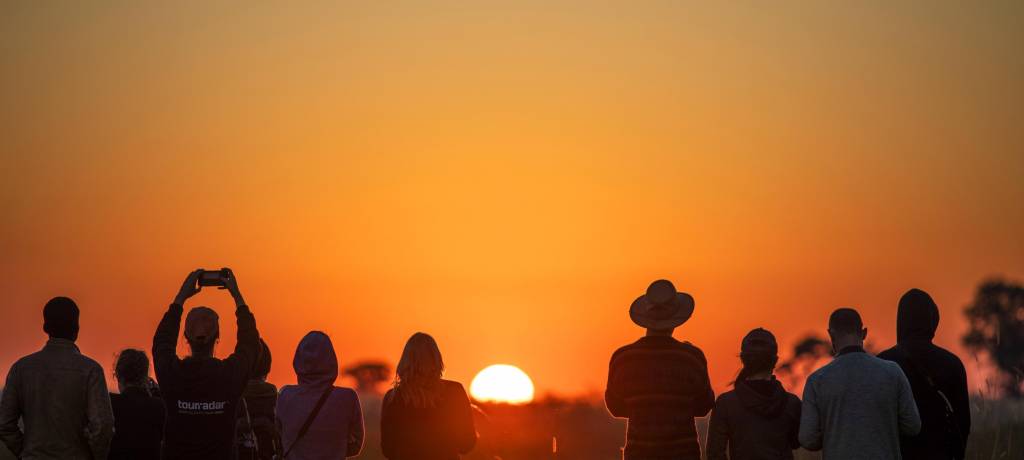 Walking Safari Holidays
Why Go On a Walking Safari
There's something special about exploring the African bush on a walking safari. Not only will you see animals like elephant and giraffe from a completely different perspective, but you'll also gain a deeper, more intimate connection with your surroundings. So, leave behind the comfort of a 4x4 vehicle and discover the magic of destinations like Zambia, Tanzania, and Botswana on foot!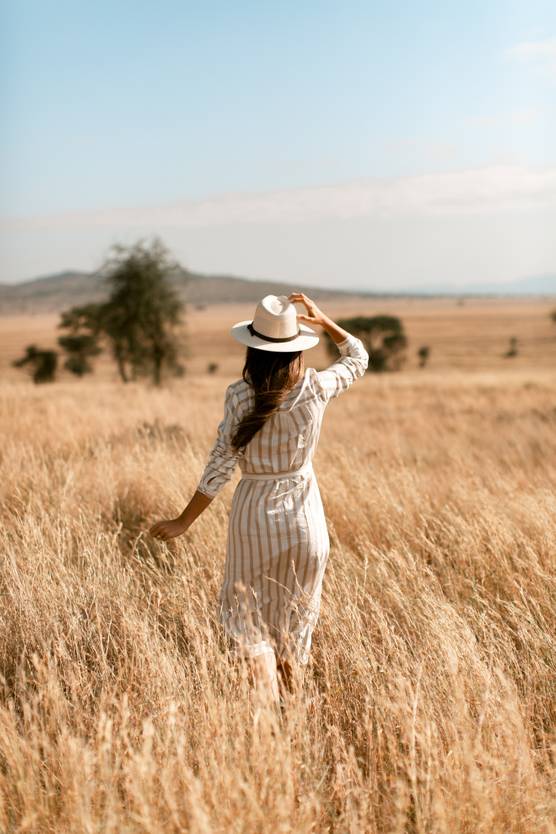 Types of Walking Safaris
Depending on your preference, you can choose between two main types of walking safaris: shorter bush walks lasting a few hours and multi-day walking safaris, where you'll be on foot for the majority of your trip.

Short walking safaris
Shorter walking safaris, ranging from a couple of hours to a half-day excursion, are typically offered by most lodges in the morning or late afternoon as an alternative to going on a game drive.

Multi-day walking safari tours
Multi-day walking safari tours are the ultimate walking safari experience. On this style of tour, participants head out into the bush for several hours at a time, while hiking from camp to camp and covering vast stretches of terrain every day. You'll be on foot most of the time, but there's also plenty of time to relax and recharge back at camp in between game walks.

Regardless of the duration, both types of safaris are generally slow in pace and suitable for all fitness levels.
Best Destinations for a Walking Safari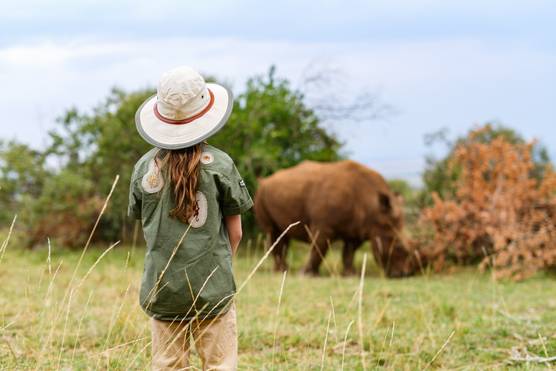 1. Zambia
The walking safari originated in Zambia, so it's no surprise this country offers some of the best operators and trails on the continent. Head to South Luangwa for an unforgettable walking safari experience; this national park is renowned for its abundant wildlife, and you'll have the opportunity to see a range of mammals and big game — including elephant and leopard — along with 400 bird species.

Popular destinations: South Luangwa, North Luangwa, Lower Zambezi National Park, and Kafue National Park are all known for their extraordinary walking safaris

Best time to go: May to October
 
Zambia safaris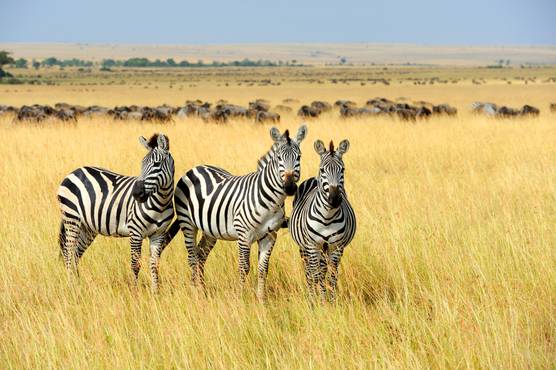 2. Tanzania
Tanzania's varied terrain is ideal for a walking safari, and its parks and reserves attract some of Africa's best guides. The Serengeti may steal the show when it comes to 4x4 safaris, but the top destinations for a walking safari in Tanzania include smaller and lesser-visited reserves such as Ruaha National Park, where lion and leopard frequent its riverbanks and floodplains, and Selous Game Reserve — a lush landscape known for its abundance of elephant and hippo.

Popular destinations: Ruaha National Park, Katavi National Park, Tarangire National Park, Selous Game Reserve, and Serengeti National Park

Best time to go: July to October
 
Tanzania safaris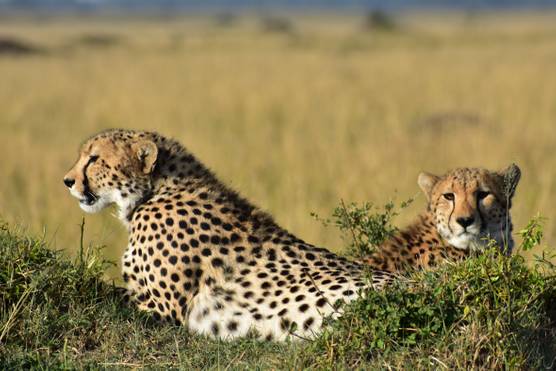 3. Botswana
If you're looking for a true adventure in a unique wilderness area teeming with wildlife, Botswana is the perfect destination. The Okavango Delta serves as the perfect base for a walking safari: its one-of-a-kind islands, floodplains, and waterways are a haven for the Big Five, along with crocodile, wildebeest, zebra, giraffe, wild dog, and so much more. The Delta is a thrillingly wild place, and a walking safari here is an unmissable experience for any outdoor enthusiast.

Popular destinations: The Okavango Delta and Selinda Reserve

Best time to go: May to September
 
Botswana safaris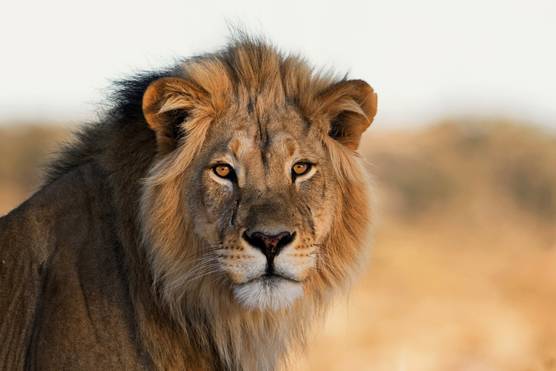 4. South Africa
Complete with a wide array of comfortable camps, varied multi-day itineraries to suit every traveller, and the opportunity to explore some of the most iconic national parks on the planet, South Africa has everything you could ever want in a walking safari destination.
Kruger National Park
is home to the Big Five, along with rare animals like the cheetah and wild dog, so it's a great choice for spectacular wildlife viewing.
Popular destinations: 
Kruger National Park, Sabi Sands Reserve, and the reserves of the Eastern Cape and KwaZulu-Natal, such as Hluhluwe Game Reserve and Mkuze Game Reserve, are ideal for walking safaris
Best time to go:
 May to October  
South Africa safaris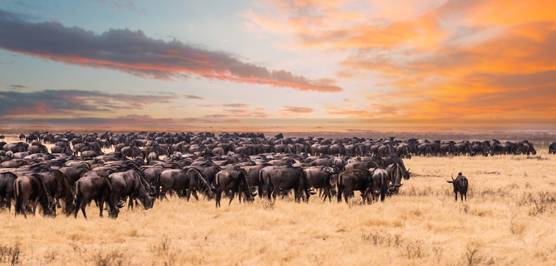 5. Kenya
Walking safaris are prohibited in most of Kenya's national parks and reserves, but this activity is becoming increasingly popular in select private conservancies. Since the number of camps is strictly controlled in conservancies, Kenya is the ideal destination if you want to avoid the tourist crowds and experience an intimate and immersive walking safari adventure. In the country's Laikipia region, you'll find elephants, big cats, and other large predators alongside endangered species like wild dogs and the Highland Hartebeest.

Popular destinations: Lewa Wildlife Conservancy, Ol Pejeta Conservancy, and private conservancies in the Laikipia area

Best time to go: June to October
 
Kenya safaris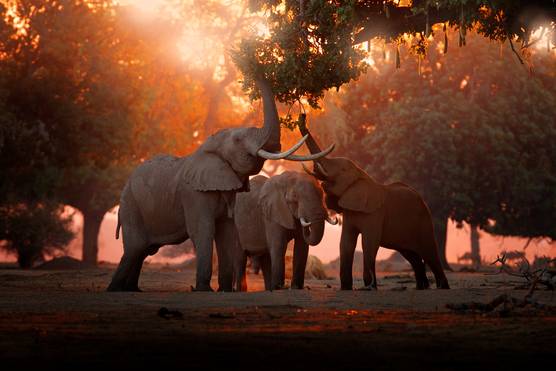 6. Zimbabwe
Exceptionally high guiding standards, coupled with a rigorous training program, mean Zimbabwean walking safari guides are some of the best on the continent. What's more, the country has magnificently varied landscapes — ranging from desert to mountains and bushland — and a dazzling array of wildlife, including Africa's Big Five animals. On a walking safari in Hwange National Park, you can expect to see huge herds of elephant, significant populations of gemsbok and hyena, and the highly endangered wild dog.

Popular destinations: Chizarira National Park and Hwange National Park

Best time to go: May to October
 
Zimbabwe safaris
Tips for Embarking On a Walking Safari
Listen to the guide

Your guides are specially trained to keep you (and the animals) safe, so always follow their commands immediately.

Remain silent

The quieter you are, the more likely you are to see elusive animals like leopards. It's also important to remain silent so you can be alerted to any danger along the way.

Do not use your phone

There's nothing more distracting than the sound of an abrasive ringtone, so consider leaving your phone back at the camp. If your phone is your primary camera, make sure it's on silent before you set off.

Respect the surroundings

Remember that you're walking through a delicate ecosystem; never litter, remove any plant life, or attempt to feed the animals.

Do not run

The most important rule on any walking safari? Don't run. Even a non-threatening situation can escalate if someone starts running.
Walking Safaris: Everything You Need to Know
What is a walking safari?

A walking safari is an adventurous excursion that lets guests travel through the bush on foot, following trained guides at a leisurely pace while viewing some of Africa's most incredible wildlife from a completely unique vantage point. You might not see as much big game on foot as you do in a safari vehicle, but you'll have the chance to experience all the small details you'd normally miss on a game drive, from plants to insects and animal tracks.

Are walking safaris safe?

As with any activity that involves wild animals, embarking on a walking safari comes with its own set of risks. No walking safari is 100% safe, but you can rest assured knowing walking safari guides undergo rigorous training to ensure the safety of all participants. You'll normally be accompanied by at least two people, and one of them will always be armed.

How many people are in a walking safari group?

Group sizes will vary depending on your chosen operator and destination — so be sure to get in touch with the organizer for any specific details. Regardless of your group size, you can always expect a wildlife guide and at least one other person (potentially a park ranger or tracker) to accompany you.

Are walking safaris available in all destinations and parks?

Many parks and reserves — including sought-after destinations like Kruger National Park and the Okavango Delta — allow guests to participate in walking safaris; however, depending on the destination, certain restrictions may be enforced. Walking is prohibited in most of Kenya's national parks and reserves (apart from select private conservancies).

Are there any age restrictions?

Due to the presence of big game and the element of risk on a walking safari, some companies will enforce a minimum age requirement. The age limit will vary depending on the type of walking tour, the destination, and the operator, so be sure to double check with the organizer prior to booking. If you're travelling with children, look for a company that offers walking safaris specifically tailored to families.
Book your Walking Safari today!
+1 844 311 8331
24/7 Support
Our team of experienced Travekl Experts have ventured to hundreds of countries around the globe and have decades of first-hand travel experience to share. Contact us now to have all of your tour-related questions answered!
SAFARI TRAVEL INSPIRATION BY TOURRADAR