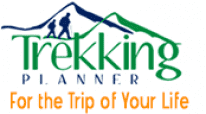 Trekking Planner Pvt. Ltd.
Headquarters in Kathmandu, Nepal
View all tours
Number of tours

19
Age Range

15-75
Number of reviews

18
Rating

4.6

/5
Response rate

100%
Response time

3 hours
Roxana

Written on December 2nd, 2019

We had a very good time during our 10 days Ghorepani Poon Hill Yoga Trek. Everybody was extremely friendly and they made us feel welcome. Unfortunately, at the …

Read more

Trekking Planner Pvt. Ltd. commented on this review

Dear, Namaste and warm greetings from Trekking Planner family! We are so glad you had such a good time on your trip with us. Thank you very much for such a lovely review. This kind of feedback helps us to know what clients appreciate most, so we can provide an even better service in the future. We hope we will see you again one day in Nepal! Regarding the accommodation in Kathmandu; I did ask each and every day about the room and service, you did not tell me anything about the shower and other problem you facing from room. If you could tell me at that time I could change another room or could arrange accommodation in another hotel. Regarding the transportation from Kathmandu to Pokhara; we provide tourist bus according to the service you paid, not only the tourist were traveling by that kind of bus all the tourist are traveling by that kind of bus, so far we did not have any issue on the bus from now I will tell tourist before start the trip about the bus. There are 2/3 buses from Kathmandu to Pokhara to Kathmandu which is consider as vip tourist bus which is out of the budget you paid. Regarding the meals in the trekking; I think there were confusion between guide and you or you trust guide too much and follow only guide and not follow ma. I told you three means in a day; breakfast, lunch and dinner. Normally tourist eats enough in the breakfast, eat one meal in the lunch and eat soup and one course in the dinner, this is what I informed each and every guest and we provide too. Sometime some guides try to provide limited food for tourist to save some money when they are fully trusted from tourist. If you informed me this problem while you were in mountain I could solve this too but you did not tell me. Any way thank you for the feedback which is very important for me to know! Best regards Dipak

Jamie

Written on October 29th, 2019

I recently completed a trek to Everest Base camp with Trekking planner. Was supposed to do the high passes but fell ill with slight altitude sickness but I stil…

Read more

Stacy

Written on July 18th, 2019

I would highly recommend Trekking Planning for the Everest Base Camp Short Trek. From the time I landed in Kathmandu to my departure flight back to the USA, I w…

Read more

Written on May 18th, 2019

Dipak was great to deal with, very responsive and efficient. He also arranged for me to get to Lukla on a helicopter which saved having to go on a bus. This was…

Read more

Written on May 17th, 2019

Mr. Dipak ensures a very personal approach and contact, constantly monitors everything and together with his employees he makes sure everything is arranged quic…

Read more

HONG

Written on May 12th, 2019

It was a very good experience, mentally challenging. All members got to the top. The guide was very kind and willing to accept the feedback and demonstrated to …

Read more

Written on April 24th, 2019

A great tour exceeding our expectations! From beginning to the end Dipak and the tour leader gave a tremendous amount of attention to details including going t…

Read more

Amy

Written on December 26th, 2018

Upon arrival in Kathmandu I was picked up and transported to my hotel in Thamel. This is a very touristy area full of restaurants and shopping for anything you…

Read more

Written on November 25th, 2018

Fantastic tour! Was well looked after from start to finish by Dipak and his team. Solo female traveller (28) and always felt safe whilst I was in Kathmandu and …

Read more

Written on September 30th, 2018

The trip was Awesome!
Trekking Planner Pvt. Ltd. Tours
Trekking Planner Pvt. Ltd. Destinations
Contact our Travel Experts
+1 844 311 3006
24/7 Support
Our team of experienced tour specialists have travelled to hundreds of countries around the globe and have decades of first-hand travel experience to share. Contact us now to have all of your tour-related questions answered!