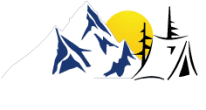 Number of tours

23
Age Range

3-91
Number of reviews

55
Rating

4.5

/5
Response rate

100%
Response time

less than 1 hour
Written on February 28th, 2020

I enjoyed the trip from start to finish, even when it hurt. The accommodation was excellent comfy room and bed. The food and service was outstanding. In a bea…

Read more

Bridget

Written on February 11th, 2020

We loved the combined Morocco 10 day trip, ended up being just the 2 of us and felt like a private tour. Parts of the trip you are dropped off and left to explo…

Read more

Mrudula

Written on January 27th, 2020

Yousouf was the best guide I could have asked for. He was patient, helpful and made sure we were all doing ok. Gave us enough time to rest, carried our bags and…

Read more

Written on January 13th, 2020

Great itinerary and courteous, safe driver. Hotels/riads were just OK. Tour advertises 4-star accommodations but we were booked at some 3-star accommodations. …

Read more

Written on January 8th, 2020

Tour was brilliant. Amazing experience, the summit should not be underestimated in winter - cold and very steep and far. Guide was fabulous and accomdation bril…

Read more

Trek in Morocco commented on this review

Thank you so much for your feedback , and hope to see you another time!

Written on January 7th, 2020

We very much enjoyed the three-day Toubkal tour: we were a group of three (my sister, nephew, and I), and we were fortunate not to have any others in our group …

Read more

Written on December 26th, 2019

This was an excellent tour and an amazing experience. The Riad was a great stay before the hike with the owner being very welcoming and cooking delicious food. …

Read more

Written on December 12th, 2019

Our guide was amazing, could not recommend him more!!

Written on November 13th, 2019

I was picked up from my Riad in Marrakech on a 4x4 vehicle. The adventure already begun at that point. I met with my guide and 2 hiking men from France in Imli…

Read more

Written on November 11th, 2019

The tour was good as we were able to see many places in rather a short time. However, I wish we spent less time in the car and more walking.
Trek in Morocco Destinations
Questions & Answers
What is not included in the price?

Accommodation in Marrakech. Travel insurance. Bottled or Mineral water during the trek. Ski equipment (Ski Touring), Crampons, Ice Axes,… Medical or accident insurance. Personal gear (sleeping bags, shoes, ….)

What is included in the price?

Transfer from Marrakech at the start and transfer to Marrakech at the end of the trek (to be agreed during the reservation time). Accommodation on the trek. This is usually in tents, occasionally in Berber houses or a refuge (depending on the trek chosen and season). All meals on the trek. Meals are freshly prepared and cooked and are typical Moroccan dishes (tajine, soup, couscous) , tea and coffee included with all meals. The services of a qualified, experienced English or French spanish-speaking mountain guide. Mules, muleteers and cook. The mules carry your heavy luggage (a rucksack or holdall is recommended). You only need carry a day pack.

Can I change the trek?

Yes the trek can be changed if you ask for that, or if the weather condition require the trekking route to be altered to ensure your safety

What is the Accommodation during the trek?

That depends on season, itinerary and clients interest, we use tents, local houses and mountain huts.

Do you pick us up from where we stay in Marrakech?

All our driver know Marrakech and any where in Morocco like the back of their hands, so we can pick you up from where ever you stay.

What is the duration of the Treks that Trek in Morocco organize?

The duration of the trek always depends on the region and on your interest, treks can be as short as 1 day to as long as a month.

What sort of Experience do your guides have?

All our guides are locals and all registered with Minister of Tourisme , they are all certified by the only guide training center in Morocco which is Centre de Formation aux Metiers de Montagne, they all speak English, French, Spanish and German.
Contact our Travel Experts
+1 844 311 3006
24/7 Support
Our team of experienced tour specialists have travelled to hundreds of countries around the globe and have decades of first-hand travel experience to share. Contact us now to have all of your tour-related questions answered!