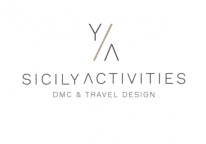 Number of tours

8
Age Range

5-99
Number of reviews

109
Rating

4.8

/5
Response rate

96%
Response time

9 hours
Written on August 9th, 2022

The tour guides were both fabulous!

Written on July 29th, 2022

I really enjoyed my trip with Sicily activities. I had been planning a trip to Sicily for some time. I am a single female and was traveling alone and I'm reall…

Read more

Lisa

Written on July 24th, 2022

What an amazing tour! In every way it exceeded my expectations. It was the best organized, most spectacular tour I've ever taken. The guides were excellent (s…

Read more

Craig

Written on July 18th, 2022

The tour was sensational. From the moment I was picked up from the airport to being dropped off again, everything was beautifully planned and executed. The guid…

Read more

Written on July 12th, 2022

This tour was excellent in every way! The organisation was brilliant and kept in touch to make sure we were all happy. The organisation of the tours was marve…

Read more

Christina

Written on July 10th, 2022

I enjoyed so much about the food and wine tour around Sicily. I tasted a number of new to me wines and food. I very much enjoyed each tour and several of our gu…

Read more

Written on July 5th, 2022

Great tour, loads of good food and wine.

chris

Written on June 30th, 2022

This is a great tour for someone who wants to travel in a small group and to experience Sicily's culture and main attractions.

adesua

Written on June 21st, 2022

Such a great experience. Thanks to Massimo and his team for a wonderful tour

lisa

Written on June 21st, 2022

Fabulous 8 days, extremely well organised, very professional and knowledgeable guides. Felt we saw all the main attractions of this beautiful country, staying i…

Read more
Sicily Activities Destinations
Sicily Activities Videos
Questions & Answers
Do you have a past passenger discount?

Yes, we have. Please contact our team for more info.

Which kind of vehicles do you use?

We use A/C 5 or 8 seats Mercedes cars. We never include public transportation in our Itineraries.

Is it possible to adjust your itineraries?

Our Private Itineraries can be fully customized, so any wishes and requests are welcome! We can slightly adjust also the Small Group Itineraries with Fixed Departures, depends on request.

Are there luggage size/weight restrictions on your tours?

Our company is one of the few who has no restrictions on your luggage size/weight.

What types of travelers go on your tours?

All types of travelers are welcome! Usually our guests are mid aged very experienced travelers, who are used to small group, private and personalized tours. Very demanding and very curious about all the aspects of Sicilian culture, lifestyle and history.

When did your tour company start?

Our company was created in 2012 initially as an Operator of Small group Activities and Tours in Sicily and afterwords developed as an Destination Management Company actually offering the full travel experience all around the island (including, hospitality concierge, transportation, excursions and all other services to make your journey special). Moreover we became one of the leading Sicilian Tour Operators designing bespoke private itineraries and offering exclusive experiences here in Sicily.
Contact our Travel Experts
+1 844 311 8331
24/7 Support
Our team of experienced tour specialists have travelled to hundreds of countries around the globe and have decades of first-hand travel experience to share. Contact us now to have all of your tour-related questions answered!