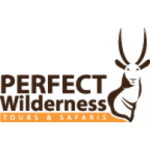 Perfect Wilderness Tours And Safaris
Headquarters in Nairobi, Kenya
View all tours
Number of tours

29
Age Range

1-100
Number of reviews

9
Rating

4.5

/5
Response rate

92%
Response time

within 1 day
Written on July 8th, 2021

George was extremely helpful and responsive after we booked the tour. Evans was a fantastic guide throughout the drives!

Written on June 30th, 2021

This was a phenomenal trip and one that many wait a lifetime to do. With the cost as well as the ease, I have no doubt I will do it again. George was great and …

Read more

Jaqueline

Written on June 29th, 2021

I really enjoyed the tour. Everything was fine and the guide/driver Jimmy was awesome!

Davon

Written on June 4th, 2021

My review will not give justice to the amazing job done by George at Perfect Africa Safari. From the time we contacted George he has made this experience nothin…

Read more

J

Written on May 25th, 2021

perfect guide, good food, customised trip just to our liking with good shuttle service from nairobi. the organiser was extremely friendly and treated us like fa…

Read more

Written on April 24th, 2021

I would absolutely recommend this tour.

C P S

Written on August 2nd, 2019

Itinerary was badly planned. The migration was over in Serengeti before we reached. The website information was misguiding. If we had the write information we w…

Read more

Perfect Wilderness Tours And Safaris commented on this review

Apologies Kang, once clients book a specific tour we give them the exact tour. changing from Serengeti to maasai mara involves extra days and logistics and it would shoot the price up. However we are apologetic that you did not get to see the migration as the animals had moved to maasai mara already. I will just say that the migration is a natural phenomena and there is no specific start or end date, we just give estimates. We hope you can book with us maasai mara next time. Thank you

Written on June 5th, 2019

The van we had was horrible. There were 8 of us and it was extremely uncomfortable, both on the 8 hour journey (I had to take some of my stuff on my lap and I …

Read more

Perfect Wilderness Tours And Safaris commented on this review

We apologise you felt uncomfortable for this tour. The group safari before covid is for 8 people , after covid we have reduced to 6 people for social distancing. We advise all clients who want their own space to book a private safari. The manager at Lenchada camp told us that he has sorted the issue with the charger . All in all as the manager of the company i take full responsibility if your experience was not as per your expectations and the Honourable thing is to Apologise and we will use this as an eye opener to give future clients a better experience

JessieDaigneault

Written on March 26th, 2019

I could not have asked for a better safari! We saw every animal imaginable (including the big 5), all at an affordable rate. Our tour guide Elle and chef Michae…

Read more

Perfect Wilderness Tours And Safaris commented on this review

Dear Jesssie, We are glad that you like the safari and your experience was awesome. Elle and Chef Michael are professional in their job and we had no doubt assigning them to you. We will be very happy to organize a wonderful experience for you in kenya, Tanzania, zanzibar etc..
Perfect Wilderness Tours And Safaris Tours
Perfect Wilderness Tours And Safaris Destinations
Contact our Travel Experts
+1 844 311 8331
24/7 Support
Our team of experienced tour specialists have travelled to hundreds of countries around the globe and have decades of first-hand travel experience to share. Contact us now to have all of your tour-related questions answered!