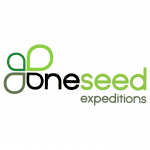 Number of tours

28
Age Range

16-99
Number of reviews

166
Rating

4.8

/5
Response rate

100%
Response time

12 hours
Written on December 2nd, 2022

One Seed Expeditions is an excellent travel company. They made our experience seamless

Written on November 24th, 2022

Great experience. Guides were top notch. Highly recommended One Seed

Written on November 23rd, 2022

Superlative in every way. Far exceeded all expectations. We thank everyone at One Seed and Bhutan Wilderness Adventures, especially Tshering, our expert guide,…

Read more

Johanna

Written on November 23rd, 2022

A well organized, thoughtfully prepared tour of the Annapurna area. Beautiful scenery, challenging, but achievable walks, and knowledgeable guides.

Written on October 25th, 2022

The trip and guides (Guido and Jimmy) were well organized from start to finish. We had a great time on the various activities. Special needs were addressed as p…

Read more

jason

Written on October 3rd, 2022

the trek was extremely well organized and put together to get to the Everest base camp.

Amandine

Written on September 29th, 2022

Amazing trek thanks to the help of our guide Gelu and guide in training Sangé and Suman. Such a wonderful experience in such a beautiful country. Definitely har…

Read more

Marlon

Written on September 27th, 2022

I enjoy the tour and guides check on our health every day to make sure we were healthy enough to make it to the summit.

Written on September 27th, 2022

The trip was well planned and well executed by our guides, Gabi and Sergio.

Written on September 26th, 2022

OneSeed puts together fantastic tours. This expedition to Croatia was definitely one of the best trips I have ever taken. Arrangements were flawless and the g…

Read more
OneSeed Expeditions Tours
OneSeed Expeditions Destinations
OneSeed Expeditions Videos
Safety Measures in Response to COVID-19
BEFORE YOU FLY

For the health and safety of everyone involved in running an expedition, all participants should limit potential virus exposure in the two weeks before departure by avoiding all unnecessary social interactions and following local guidance regarding the use of face masks and social distancing. You will be asked to:
Self-assess your physical condition and risk profile. Those who have symptoms or have tested positive for COVID-19, or are in a household where someone has symptoms or tested positive for COVID-19, are required to stay at home. It is the responsibility of the traveler to assess whether it is safe for them to travel or not.
Complete the Health Screening form (which will be emailed to you 1 week prior to country arrival date) within 72 hours of departure.
Purchase Emergency Medical & Evacuation insurance and review your coverage carefully with the insurance provider (required, view potential plans here). 
Consider purchasing Trip Cancellation & Interruption Insurance upon booking an expedition (highly recommended). 
Follow advice from the airline and any other local government regarding safety protocols, including the wearing of face masks or coverings. Airlines have been known to cancel and delay flights at the last minute. It is highly recommended that travelers book additional nights on the front-end of their trip. 
ON THE TRAIL
Trekking can be a low-risk activity for transmission of COVID-19 due small group sizes (10 or less), open well-ventilated areas, no shared gear, and the ease of maintaining physical distance on the trail. However, it is necessary that travelers be committed to observing the following safety measures and protocols: 
Follow all local regulations regarding social distancing and use of masks.
Understand that departure times will be chosen that minimize exposure to other groups.
Face masks will be worn by all travelers and guides during morning and evening briefings.
Face masks will be worn by all travelers and guides when crossing paths with other groups if distancing is not possible.
Agree to OneSeed's evacuations protocol in the instance that a traveler develops COVID-19 symptoms.
PRIVATE TRANSPORT
Private ground transportation will be offered when possible for all trips and will include the following measures:
Require the wearing of face masks by all drivers and passengers when riding in vehicles. 
Promote air circulation and require the regular cleaning of frequently touched areas. 
Provide space between passengers to allow for social distancing within vehicles.
Confirm and verify cleaning protocols for all transportation partners. 
ACCOMMODATIONS
All itineraries have been adjusted to be as physically distanced as possible and include the following measures in partnership with our lodging providers:
Camping accommodation will be prioritized over lodges wherever possible.
Cleaning protocols will be confirmed and verified for all lodging providers.
Time on the trail will be prioritized over time spent in cities.
Contact our Travel Experts
+1 844 311 8331
24/7 Support
Our team of experienced tour specialists have travelled to hundreds of countries around the globe and have decades of first-hand travel experience to share. Contact us now to have all of your tour-related questions answered!