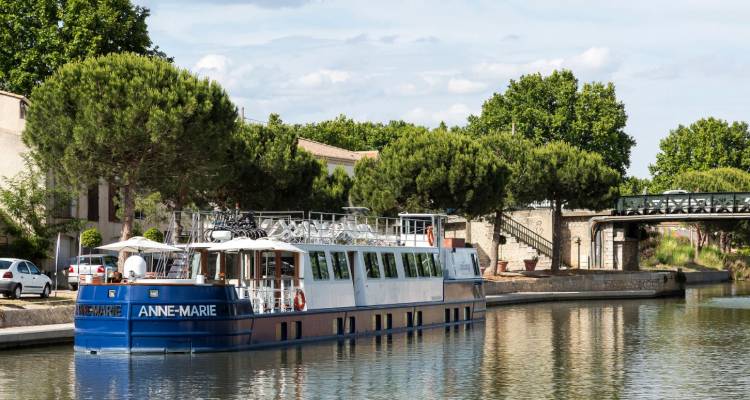 Built

2014

Crew

5
Length

38.5m

Width

5.07m
Staterooms

11

Electricity

220v
River

Country Region
Ship Overview
The Anne-Marie riverboat is a luxury barge which cruises on the Canal of Provence. The 5 crew members are professionally trained to look after their all of their 24 passenger's needs. 12 cabins with a unique design are available for anyone who wishes to enjoy the river provided by this beautiful region.
Exquisite lounge bar with plenty of seating options for all passengers looking for a place to relax while sipping on a cocktail, during the day or in the evening.
Restaurant
Barbeque deck
Sundeck fitted with chaiselongues and parasols
Jacuzzi pool
Bicycles available onboard
Wifi
Stereo system with CD available
Staterooms / Suites
Cabin Upper Deck
Cabin Main Deck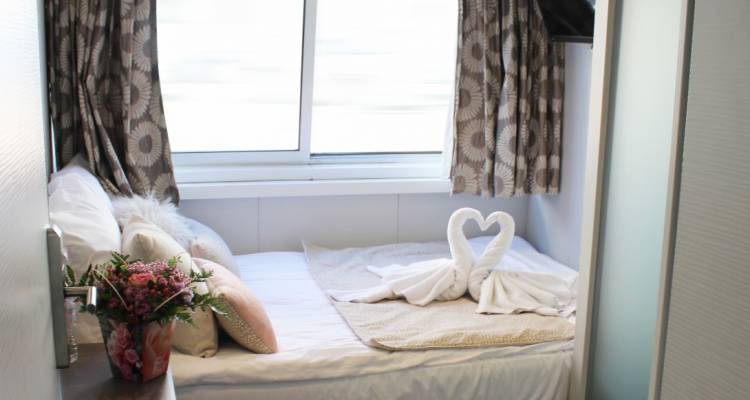 Features
Ensuite Bathroom
Radio
Television
Air-conditioning
In-room phone
In-room safe
Shower
Dining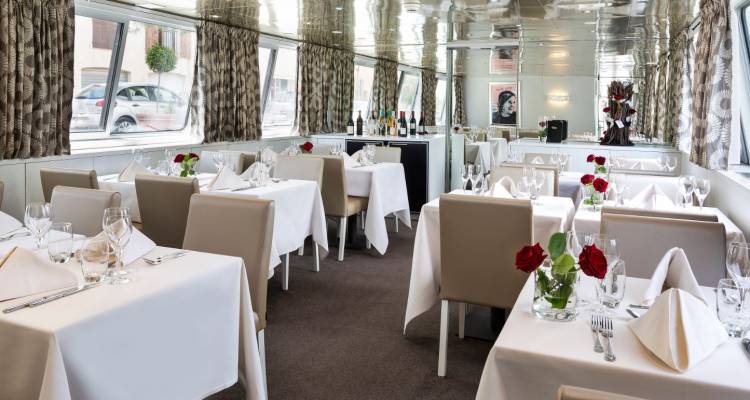 Exquisite French dishes provided by an authentic French chef, a graduate of one of France's best cooking schools.
All dishes are made out of the freshest ingredients
All meals are accompanied by complimentary wines brought to you straight from the French vineyards.