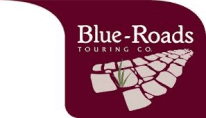 Number of tours

125
Age Range

13-80
Number of reviews

87
Rating

4.3

/5
Response rate

100%
Response time

within 1 day
Written on July 3rd, 2022

Tour guide, driver, and the coach--all excellent. Guide was knowledgeable, professional, and provided all an enjoyable tour. Driver was super--very safe, person…

Read more

Written on June 30th, 2022

Both the driver, Joao, and our guide, Justin, were excellent. Meals and hotels were good and the stops were all excellent. We did not receive the tiles we made…

Read more

Written on June 12th, 2022

Very good submersion into the region. Great guide/leader , driver, coach, and hotels. Could have had a bit less search for back roads in favor of more time at k…

Read more

Written on June 5th, 2022

Knowledgeable and fun tour guide, incredible sights, and very nice hotels. Well worth it!!

Written on June 2nd, 2022

Right out of the gate, I didn't need Tour Radar to get me to this tour. They were worthless. I could have booked this tour without them. As for Blu-Roads, Backr…

Read more

John

Written on June 1st, 2022

GREAT GREAT GREAT..................We saw a lot of things, learned a lot and were well taken care of. Our guide is top notch and our driver drove into places a…

Read more

Written on May 31st, 2022

The only drawback was the changing of hotels in Naples Bari and Matera, Two were not small boutique nor were they centrally located. The Hotel in Matera was no…

Read more

Written on October 16th, 2019

Tour had a good itinerary, well paced, with a variety of activities and attractions. Tour Guide Jenny and driver Stefan made the travel easy to enjoy...very com…

Read more

Written on October 6th, 2019

Nic was very knowledgeable, pleasant, easy to hear and understand, and flexible when there was issues with the weather. He was accommodating with one of the pas…

Read more

Debbie

A Scottish Journey 2019

Written on September 30th, 2019

Great trip in all ways. Stayed in lovely hotels with great food. Abi was a great driver and Warrick went above and beyond.
Blue-Roads Touring Destinations
Travelling with Us
Our Focus on You

Due to COVID-19, we've been restricted from exploring the world for some months now. However, as we approach new beginnings and travel plans, we want to reassure you that your health and wellbeing is at the forefront of our operations. As a small-group touring operator, we are well-equipped to ensure you have an enjoyable travel experience whilst keeping safe.
As we navigate through this unprecedented time, we continue to monitor, evolve and adapt our best practices as more information emerges. Once announced, you can be assured all our actions will fall in line with government regulations, World Health Organisation (WHO) guidelines and industry best practise.
In the meantime, know that your health and wellbeing is our main priority and we are actively working to ensure your safety when travelling with Back-Roads.
Book with confidence
We understand that in times of uncertainty you need some extra flexibility if your situation changes. If you book your 2021 Back-Roads tour now, you'll receive added flexibility to change the booking to another departure date or different tour up to 40 days before departure with no penalties until further notice. *Terms and Conditions apply.
Back-Roads hygiene standards
Our modern and extremely hygienic fleet of mini-coaches are thoroughly cleaned before each tour starts and regularly throughout as standard. Your Back-Roads Driver will now pay meticulous attention to this daily, sanitising all surfaces including handrails, door handles, tables, seats, air-conditioning filters and any overhead lockers.
All our tours start with a full briefing highlighting the experiences you are about to enjoy. This will now include information on how to keep yourself safe and healthy during the duration of your tour. However, to ensure thorough preparation, we ask that you take personal responsibility for your own wellbeing –including hygiene measures as recommended by the World Health Organisation (WHO). These include regular hand washing and sanitising, no sharing of products or food and packing a face mask and gloves to be used when necessary. We'll provide adequate guidance before your tour departure via direct emails or through your travel agent.
Our trusted suppliers and partners
We take our supplier and partner relationships very seriously and in response to the COVID-19 outbreak, there are no exceptions. Over the years we've built trusted partnerships with our suppliers and we're working with them to ensure their cleaning protocols, hygiene records, customer ratings and risk assessments are focused on your wellbeing. This is new to us all and while we don't have all the answers right now, all information regarding changes we implement for your safety, will be readily available ahead of your tour and highlighted in your departure briefing.
Tour Leader training
As you'd agree, our experienced Tour Leaders are a key ingredient to making your Back-Roads tour so special. We already conduct thorough Tour Leader training to ensure you have the best possible experience – while prioritising your health, safety and wellbeing. In addition to this, all Tour Leaders and Drivers will undergo further training in response to coronavirus risks. We're committed to ensuring our Tour Leaders are as prepared as possible to keep you safe, protected and ready to answer any questions you may have.
What's next?
While we can't wait to explore with you again, we know this is just the beginning. Our Operations Team are working tirelessly to ensure we're as prepared as possible for when we can run tours again. And our Customer Service Team is on-hand to help with any questions you may have. We'll continue to evolve our operations to ensure full compliance with government regulations and will keep you updated as the situation progresses. Be sure to continue checking the Travel Alerts page on our website for up-to-date information.
Contact our Travel Experts
+1 844 311 8331
24/7 Support
Our team of experienced tour specialists have travelled to hundreds of countries around the globe and have decades of first-hand travel experience to share. Contact us now to have all of your tour-related questions answered!