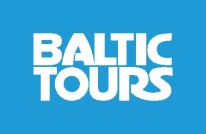 Number of tours

5
Age Range

18-99
Number of reviews

75
Rating

4.6

/5
Response rate

100%
Response time

within 2 days
Quang

Written on October 20th, 2022

It's worth the money. We have a knowledgeable and friendly tour guide.

Baltic Tours commented on this review

Thank you for the feedback :)

Written on August 1st, 2022

Die Fahrt war gut, um die drei baltischen Länder in ihren Grundzügen kennenzulernen. Interessant war, wie das politische Selbstverständnis der Länder sich begrü…

Read more

Donald

Written on August 23rd, 2021

The trip was well organized and went smoothly. Especially considering the challenges at this time. I enjoyed the experience.

Bob

The Best of The Baltics + Baltic Coast in 8 days (Guaranteed departure)

Written on August 24th, 2020

I was very impressed by all aspects of the organisation and conceptionof the tour! Very minor points which might have helped: For the English cup of te…

Read more

Baltic Tours commented on this review

Thank you for your feedback!

Written on January 28th, 2020

We were excited about tour guide! Wow, she was so professional! Would be good to have more time in Vilnius cause we had only sightseeing tour and afternoon took…

Read more

Baltic Tours commented on this review

Dear Helen, thank you for your feedback!

Written on January 21st, 2020

From Portugal, I contacted Baltic Tours, asking about a tour of Lithuania, Latvia and Estonia. I got a reply from Iveta, who was very helpful. Everything worked…

Read more

Baltic Tours commented on this review

Happy to hear, thank you for your feedback!

Written on January 21st, 2020

We really enjoyed the tour! It was some misunderstanding with meeting time on arrival day, despite that all tour was well organised and coordinated.

Baltic Tours commented on this review

Happy to hear, thank you for your feedback!

Explore Poland and the Baltics (Guaranteed departure)

Written on January 15th, 2020

Well organized tour, we were definitely impressed by Poland! Tour leader Elena was fantastic. One hotel was changed before our arrival, not so close to the city…

Read more

Baltic Tours commented on this review

Thank you! Looking forward to hear from you in the future :)

Baltic Highlights Half Board, 5* hotels (Guaranteed departure)

Written on January 8th, 2020

We've been traveling in Baltic States on July. Baltic Tours coordinator Iveta is the kindest person I've seen, she even answered our questions almost at midnigh…

Read more

Baltic Tours commented on this review

Thank you! Looking forward to hear from you in the future :)

The best of Helsinki, St. Petersburg and Moscow in 9 days (Guaranteed departure)

Written on January 2nd, 2020

We are from Australia and the booking process was a bit complicated, but many thanks for Iveta to help us. She took care of us very seriously and helped quickly…

Read more

Baltic Tours commented on this review

Thank you! Looking forward to hear from you in the future :)
Questions & Answers
What hygiene measures are implemented in times of Covid-19?

Our special security measures for tours in July are as follows: 1. Maximum group sizes of 22 persons; 2. Transportation by 45 seater coaches allowing physical distancing; 3. Accommodation at hotels with valid hygiene protocols; 4. Operations according to current guidelines for tour operators, issued by the World Travel and Tourism Council (WTTC).

Do you offer room mate finding service if I am a solo traveller?

We do not take responsibility for finding a room mate. We recommend to book and pay single occupancy supplement or find travel mate by your own.

What about safety and security?

We are very much concerned about how safe and secure guests feel during the tours. Our tour guides provide with safety and security instructions during welcome meeting and are always ready to answer your questions. We highly recommend to take care of your personal belongings and carry your documents or cash in safe travel wallets. Always be aware of non licensed taxis, try to find out distance and total price before you start your taxi journey.

Special needs?

We try to assist our travellers with special needs with care and love and do everything what is in our power. All our hotels are equipped with handicapped rooms. If you have any type of special needs or requirements, do not hesitate to contact us individually.

Are your tours suitable for travellers that require special assistance whilst on the tour?

If you have any medical conditions that Baltic Tours need to be aware of or if you will additional assistance whilst on the tour please let our team of Travel Experts know at the time of booking to ensure the tour can be catered for your needs.

How do I book an optional excursion on one of your tours?

Generally, you can book your optional excursions once you are on the tour however as spaces are limited it is recommended to book and pay for your excursions before you depart as spaces on the excursions are limited.

Do you offer a discount for children?

If you are travelling with children it is recommended to contact our team of Travel Experts to see the applicable discount as it does vary depending on the age of the child.

What languages can the tour guides speak?

The guides employed by Baltic Tours are all university graduates and have been specially trained as guides and as bilingual tour escorts. It is possible to have guides that speak English, German, Italian, Spanish and Portuguese.

Do you provide a visa support service?

Generally, a visa is required for almost all nationalities when travelling to Russia. If you require a visa support document Baltic Tours is able to provide that to you complimentary when you have a confirmed booking.

Are you able to pair up solo travellers on the tour to share a room?

Baltic Tours do not offer a service of finding a roommate for you so it is recommened to book a private room for yourself or invite one of your friends/family members to come with you.

What is the maximum group size?

The average number of guests on a tour is approximately 30-35 and there is maximum number of 42 guests on any tour.
Contact our Travel Experts
+1 844 311 8331
24/7 Support
Our team of experienced tour specialists have travelled to hundreds of countries around the globe and have decades of first-hand travel experience to share. Contact us now to have all of your tour-related questions answered!