About
Imagine this: a weeklong sailing extravaganza along the picturesque Croatian coast with all of your best friends and 50 other party-going yachts. Sounds dreamy right? Yacht Week Croatia is your chance to unwind, explore and participate in sensational parties amidst the awe-inspiring Adriatic backdrop. And as if that wasn't enough, Yacht Week has partnered with Ultra Europe, bringing you the biggest electronic festival ever to hit Croatia.
Yacht Week began over 10 years ago and due to popular demand has now expanded to include 13 weeklong Yacht excursions, each with two routes. The first excursion kicks off the week beginning June 4th and the final party sets sail on August 27th.
Yacht week is an insane week you will never ever forget. The panoramic views and awesome parties are out of this world. The experience is incredibly enlivening and you will leave with new pals and memories to last a lifetime.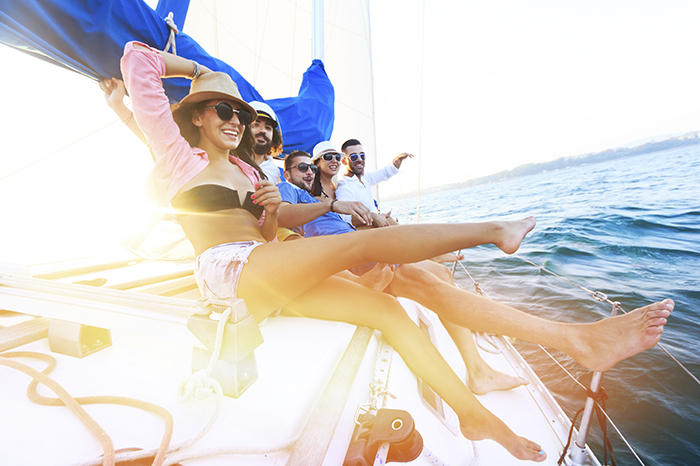 Route
Yacht Week Croatia takes you on a breathtakingly beautiful route through the Adriatic to Croatia's hottest destinations. The red and black routes hit the same spots, just on different days. All excursions begin at various marinas in the Split vicinity, depending on which boat you choose. The exact routes aren't finalized until a few weeks prior to setting sail, but here are the amazing places you'll be exploring:
Vis – This island of Vis was formally Tito's military headquarters and was not open to foreigners until 1994. This is also Croatia's most distant and untouched island, adding to its elusive charm. The island boasts historical architecture and unforgettable panoramic views of the Adriatic. Yacht Week will host one of the most thrilling parties of the week in the bohemian gardens of Fort George set within the ancient walls overlooking the sea.
Komiz - Most yachts will anchor up in this quaint fishing village and take a taxi boat ride to town to an epic open air beach club party.
Regatta Day - Live out your true skipper fantasies on Friday Regatta Day and show off your sailing and party skills! Two regatta winners are selected based on sailing time and boat atmosphere. Winners will be announced at the Regatta Party in Split.
Split - Split is one of Croatia's most vibrant cities. You will be absolutely mesmerized by its beauty as you explore along its effervescent waterfront. Make sure to put aside some time to check out the Diocletian's Palace in Split Old Town while you're here.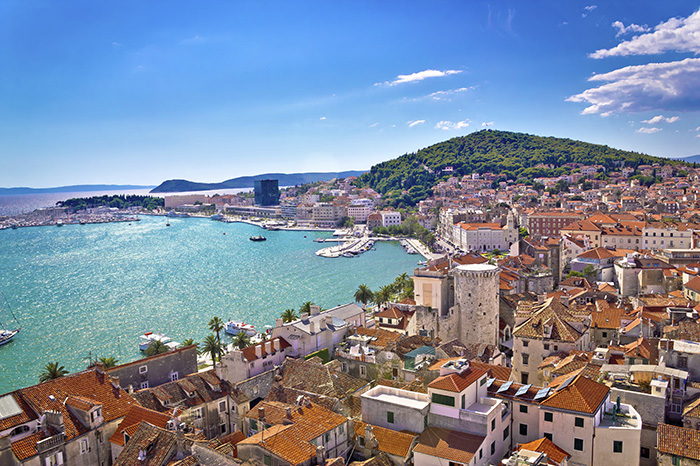 Hvar - This is THE place to be seen in Croatia. Stroll along the serene marble waterfront and check out the countless bars, restaurants and boutiques. Yacht Week hosts two happening events here at Carpe Diem and Hula-Hula beach bar. Don't miss either!
Natural Bay - Tie up to your fellow yachters and enjoy the afternoon frolicking in the sea and partying atop your neighbors' yachts.
Useful Information
Booking
Bookings usually open up on December 1st each year and you have the option of booking a cabin or an entire yacht.
If you don't want to go through the hassle of getting an entire crew together, booking a cabin is your best option. You can book a cabin that accommodates two on a shared yacht with your future new best friends. The yacht is equipped with a skipper, hostess, food, wristbands for events and loads of good times. Prices start at around €1000 per person for the entire week. Tickets for the Yacht Week/Ultra Europe Combo start at around €1500 per person. Check out various cabin options here.
If you want to organize a trip with a group of friends, consider charting your own yacht! Boats typically have between 3 and 6 cabins and accommodate between 6 and 12 passengers. You have the option of booking with or without a skipper and hostess—this will depend on your yachting and cooking skills. Prices start at €440 per person for the week with a skipper and hostess and at €316 if you plan to venture out on your own. Browse all the boat options here.
We full-heartedly recommend kicking-off or ending your trip to coincide with the Ultra Europe electronic festival. In order to do so, you will want to book either Week 28 from July 9th – 16th or Week 29 from July 16th – 23rd, as the festival falls on the weekend in between.
Hostesses & Skippers
Booking a host is a great option if you're really looking to chillax, free from chores. Hosts are trained sea chefs who prepare delectable fresh meals and keep things tidy. They take care of all the grocery shopping, cook three meals a day, serve drinks with dinner, clean up and keep the cabin in tip-top shape. Note that you are responsible for cleaning your own bedroom.
Yacht Week skippers are true professionals and will take care of all the sailing responsibilities for you. And if you're interesting in learning yourself, they will show you the ropes. They may even take you to a few Croatian hidden gems.
Ultra Europe
Don't miss out on an opportunity to pair your magical Yacht Week adventure with Split's Ultra Europe electronic festival which runs from July 15-17. Ultra Europe brings you thumping beats from top EDM and house artists, beach parties galore, and astounding visuals. Last year showcased David Guetta, Afrojack, Alesso and many more stellar acts. Check back soon for updates on the 2016 lineup.
How to Get There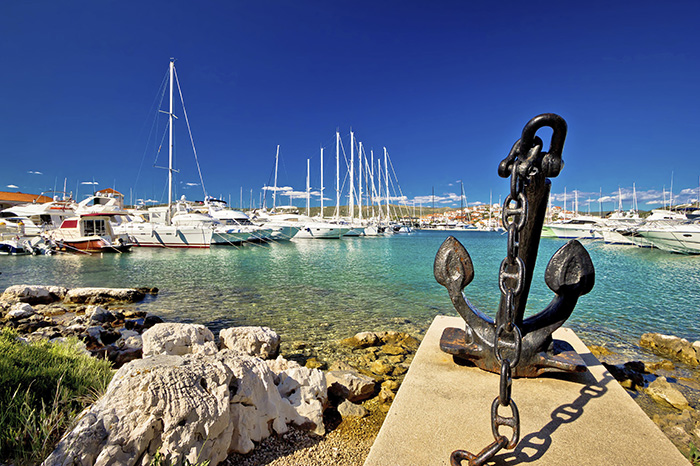 Split International Airport is the closest airport to all of the various departure marinas in and around Split. The airport is located 25km west of Split. You can easily travel to the city center via bus, airport transfer, taxi or water taxi.
Bus - Lines 37 and 39 will take you to and from the airport. The bus departs from the main road in front of airport and runs every 20-30 minutes. For more information visit the public transport website.
Airport Transfer - You can book a direct transfer with the Pleso Prijevoz firm. Note that tickets must be booked no later than 24 hours before the trip.
Taxi - Taxis can be booked by calling ++385 (0)21 895 237. This is a more expensive option which costs between 40€ and 50€.
Ferry/Taxi Boat - Get your sea legs accustomed prior to setting sail by traveling to Split via water taxi.
Check out the Airport's website for more detailed travel information. In addition, Yacht Week provides excellent travel advice for getting to your particular departure marina from the airport. They also provide information on the various airlines that fly to Split.
Plan to arrive to the marina between 1-2 pm to allow for ample time to check-in, register and shop for groceries. Yachts typically set sail between 4-6 pm. Yachts return to the marina Friday afternoon and you must check out by 9 am Saturday morning.