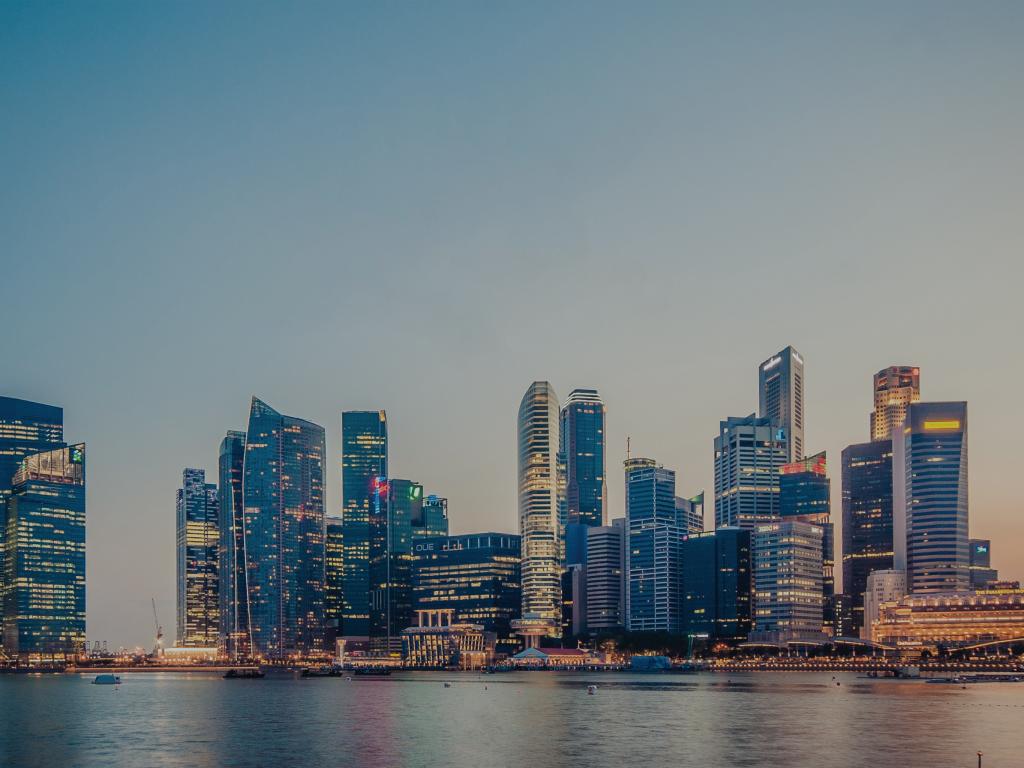 Singapore Travel Guide
You might be surprised to learn that Singapore is the 19th smallest country in the world, based on total land area, however, this small but mighty nation is a powerhouse destination. Singapore is teeming with an awe-inspiring skyline filled with towering structures, along with luxurious urban exploits that might just be as elevating as their more natural counterparts. 
The Highlights


Chinatown

Singapore's Chinatown is much like any other city's Chinatown: energetic and chaotic, and where red and gold lanterns bedeck the stalls that line its streets. The Singapore adaptation is worth spending some time in to indulge in delicious traditional dishes or go shopping for bargain-basement wares. Here, it's the food that takes the spotlight, especially along the Chinatown Food Street.

Little India

Head to Little India for another dose of culture and even more amazing food. This bustling area is steeped in tradition, showcasing the Indian community's vibrant customs. Visit Hindu temples, dine on authentic North and South Indian cuisine, and shop your way around a 24-hour mall at bargain prices. Come in October or November for the unbelievably colourful Deepavali Festival.

Sands Skypark

Grab the tripod because the Marina Bay Sands Skypark is every photographer's dream. Its observation deck, which looks like the bow of a ship, commands a stunning panorama of the city at 57 stories up. Or, stay as a guest for access to one of the best-known infinity pools in the world. Here, spectacular Instagram photos and superb swims with dazzling views are on hand.
 
Gardens by the Bay

It's hard to talk about Singapore without talking about the Gardens by the Bay. Singapore's crown jewel, photographed many times over, is famous for its Supertree Grove made up of several herculean tree-like structures that are essentially individual vertical gardens. It boasts other incredible places to explore: the Cloud Forest with its Cloud Mountain, the Flower Dome and the Dragonfly Lake.

MacRitchie Reservoir

The city's skyline is dominated by futuristic structures, but that doesn't mean it doesn't have its share of down-to-earth attractions. Take to the heart of the city where the MacRitchie Reservoir sits on a carpet of green. It's a little woodland escape in an urban jungle, just the ticket for a break from the city life. There are walking trails and kayaking opportunities.

The Singapore Flyer

Take flight (though not literally) onboard The Singapore Flyer, Singapore's answer to the London Eye. Each of the observation wheel's capsule offers a 30-minute ride that showcases photo-worthy views of the city because honestly, it's hard to get enough of that stunning skyline. Ride at sunset when the sky burns orange or at twilight when the buildings are lit up against the dusky horizon.
The Basics
The Location

Singapore is a country in Southeast Asia, sitting at the southern tip of the Malay Peninsula. From New York, it's a 21-hour flight with a layover, from Los Angeles, it's about 18 hours nonstop and from London, it is roughly 13 hours nonstop.

Capital City

Singapore serves as the capital city of the Republic of Singapore. It is one of the busiest ports in the world as well as boasts a melting pot of cultures and influences.

Main Airport

Singapore's Changi Airport is the main hub for domestic and international travellers. It is located in the mostly residential East Coast about 17 kilometres from downtown Singapore.

Code

SIN

Closest City

Singapore

Language Spoken

The official language of Singapore is Malay, Mandarin Chinese, and Tamil. However, English is the most used language here.

Currency

Singapore uses the Singapore Dollar. The currency code is SGD. Credit cards are widely accepted but ATMs are everywhere if you prefer cash.

Visas

Australian, Canadian, UK and US citizens need not acquire a visa prior to the trip. It will be issued for free upon arrival. Stays of up to 90 days in Singapore are allowed in most cases.

Electricity

Singapore uses 230V/50Hz and the standard UK rectangular three pin plug. You will need a converter if you have 110V/60Hz appliances. Additionally, you might need an adapter.

Vaccinations

Typhoid, Hep A, Hep B, Tetanus and Japanese encephalitis are advised. You may need Rabies vaccines if you're doing outdoor activities where you might encounter bats. Yellow fever vaccination is required if you're coming from a high-risk country.

Emergency Calls

The phone numbers to call in case of emergency are 999 for the police, 995 for an ambulance and 995 for fire.
When to Visit
Singapore Tours
Visit Responsibly

Travelling responsibly means respecting the communities, culture and environment of the places you visit. Keep these tips in mind when travelling to Singapore:

Go green. Be environmentally conscious on the road by taking short showers; turning off the lights in your hotel room when you leave; and resisting the urge to collect any plants, seashells, or other natural flora.

Respect cultural differences. Before travelling, read about the local culture and customs – even just knowing the dress code and a few basic phrases in the local language will go a long way.

Support local businesses. Enjoy a more authentic experience and directly support the local economy by travelling with a local guide, eating in local restaurants, buying from local artisans, and staying in locally-owned and operated accommodations.

Wherever possible, avoid single-use plastics. Pack reusable items such as your own shopping bags, utensils, a water bottle, and a straw. These items are typically lightweight and compact, and will greatly reduce your consumption of plastics.

Be conscious of overtourism. Opt to visit the lesser-known regions of Singapore or travel outside the peak season – you'll likely even get a better deal and won't have all the crowds!

Sustainable Tourism in Singapore

The Green Plan
Known as the Singapore Green Plan 2030, or simply the Green Plan, this nationwide movement aims to build a sustainable future by focusing on several key targets. These include planting 1 million more trees by 2030; achieving a 30% reduction in the amount of waste that enters the landfills by 2030; and helping at least 20% of schools become carbon neutral by 2030.

Marina Barrage
If you'd like to learn about Singapore's sustainability approach look no further than the Marina Barrage hydrodam, located in the heart of the city. Not only can you tour the dam itself, but you can also stroll through its Sustainable Singapore Gallery. This fascinating exhibit showcases the country's environmental sustainability initiatives and explains how people can contribute to a better future.

Nature Reserves
Singapore is home to various nature reserves. Created in 1883, the Bukit Timah Nature Reserve was one of Singapore's first forest reserves. It proudly boasts a high percentage of the country's native flora and fauna. Another reserve worth mentioning is Singapore's first ASEAN Heritage Park, the Sungei Buloh Wetland Reserve. The reserve's extensive mangrove forest shelters flocks of migrating birds such as sandpipers and plovers.
 
FAQs about Singapore
Do you tip in Singapore?

Tipping is not a custom in Singapore. In fact, with exception of possibly your bellhop, tipping is frowned upon.

What is the internet access like?

Internet access is widely available at hotels, libraries, Internet cafes and restaurants. The recent Wireless@SG system offers free WiFi at public hotspots nationwide with registration.

Is the tap water safe to drink?

Absolutely! Tap water in Singapore more than meets the WHO international guidelines and is completely safe to drink without filtration or boiling.

Can I use my credit cards?

Yes, credit cards are widely accepted throughout Singapore. Please check with your bank about any foreign transaction charges.

What are the public holidays?

Alongside New Year, Lunar New Year and Christmas, Singapore also celebrates Good Friday (March/Apri)l, Labour Day (May 1), Vesak Day (May), National Day (August 9th), Deepavali (October/November), Hari Raya Aidilfitri (Eid al-Fitr), and Hari Raya Aidiladha. 

What are the toilets like?

Toilets are often clean and well-cared for. Western-style toilets are easily found through you will find squat toilets mixed in. Some public toilets will require a small fee.

How expensive is Singapore as a destination?

Singapore is the most expensive city in the world and has been for a few years. Prepare to shell out some serious cash during your visit.

Is it true that chewing gum and spitting are illegal?

Non-therapeutic chewing gums are banned in Singapore, and you will be charged a $700 fine for spitting out gum on the street. And yes, spitting is also illegal, as are smoking in non-designated areas and littering.
A TRAVEL MAGAZINE BY TOURRADAR