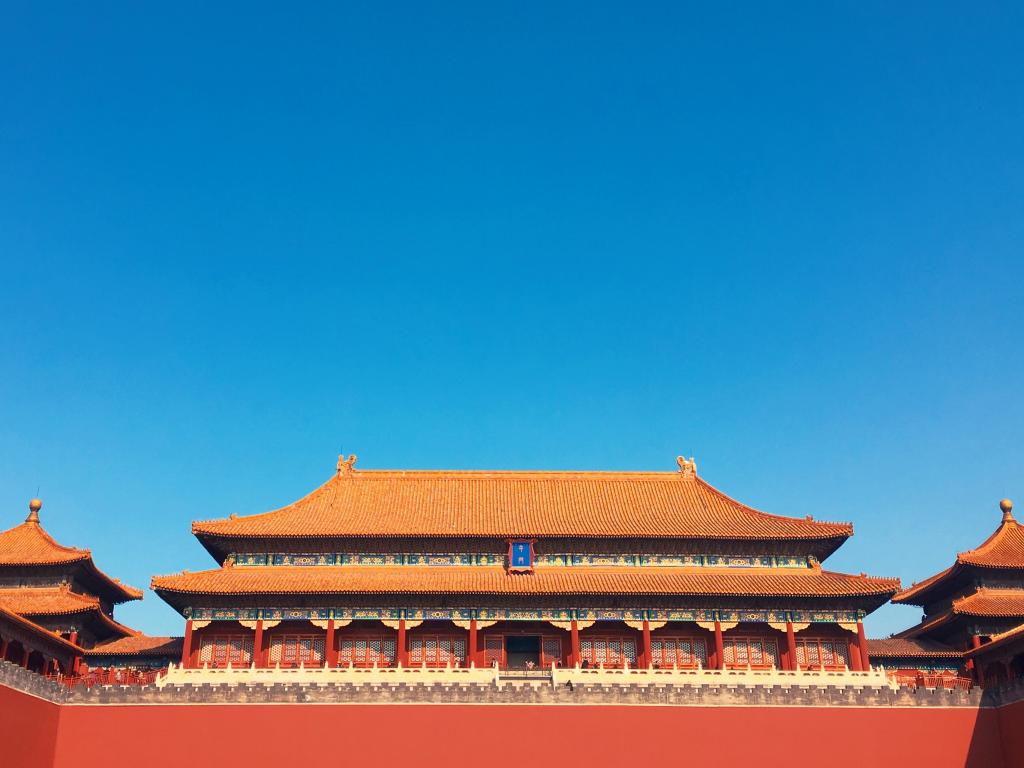 China Travel Guide
In China, the skylines offer dazzling shows of lights and modern architecture, while the countryside is peaceful and at times, even surreal. It's a country of contrasts, where old traditions mix and mingle alongside packed cities that open into lush, vast landscapes before meeting with xenocentric buildings. And the result is simply astounding.
The Highlights


Beijing

You'd be hard-pressed to spend a few days in Beijing and tick off all its highlights. It is, after all, one of the biggest cities in the world and attractions are everywhere. A good mix of the old and new is best, visiting Tiananmen Square, the Forbidden City, the Summer Palace and the Ming Tombs along with the Bird's Nest, the Botanical Garden and the National Centre for the Performing Arts.

Shanghai

Do yourself a favour and look up. Shanghai's modern skyline is like no other, peppered with futuristic looking skyscrapers that look just as radiant in the daytime as they do at night. But once you've had your fill of its urbanscape, carve out some time to visit its other attractions as well. Visit the Yu Garden and the Longhua Temple, and navigate the alleyways in Tianzifang and the Old City.

Longmen Caves

The appeal of Longmen Caves is in its grandness and its intricacies. This exquisite Chinese Buddhist art, encompassing tens of thousands of effigies and some 2,000 caves that line both banks of the Yī River, is as epic as it is historic. It's certainly worth travelling to Luoyang in Henan for. The west side is more spectacular, as it is home to the Losana Buddha Statue Grotto among others.
Yuanyang

There are many beautiful rice terraces in Asia, but none of them is as beguiling as the ones in Yuanyang – or at least, they're hard to contend with, what with their changing of colours depending on the time of the day and the season. See the sun rising over them in Duoyishu, enjoy them in their golden glory at sunset in Laohuzui or Bada, or stray off the beaten path and head for Laoyingzui.

Zhangjiajie

Whether or not you're a fan of Avatar is hardly a factor. Zhangjiajie's breathtaking and mysterious land formations, nestled in Wulingyuan Scenic Area, are the stuff of legends and an otherworldly experience you shouldn't miss. Herculean quartz-sandstone pillars, some more than 1,050 metres tall are dotted through the area and they're like nothing else in the world. Get your cameras ready.

Chengdu

Chengdu may not be on your radar, but it most definitely should be. Existing as the capital of China's Sichuan province, the city is also home to the notable Chengdu Research Base of Giant Panda Breeding. Here, visitors can explore the city, but most importantly, visit the conservation centre and view endangered giant pandas.
The Basics
The Location

China is in eastern Asia bordering 14 countries, most notably Russia and Mongolia to the north, India to the west and Vietnam to the south. From New York, a non-stop flight to Beijing is 14 hours. From London, a non-stop flight to Beijing is 10h 20m.

Capital City

Beijing, the official capital as well as the cultural and educational capital, is located in northeast China. It boasts a three thousand-year-old history and is the world's most populous capital city.

Main Airport

Beijing Capital International Airport, 32 km northeast of the city centre, is a hub for domestic and international travellers. Shanghai's Pudong Airport, 30 km east of downtown Shanghai, is focused on international travel.

Code

PEK

Closest City

Beijing

Language Spoken

Standard Chinese is the official language. English is mostly encountered in the big cities, but it can be tough to find those with conversational skills outside of the tourist areas.

Currency

China uses the Yuan. The currency code is CNY but is sometimes written as RMB. It is advisable to get cash when possible. ATMs that accept international cards are everywhere in larger cities and towns.

Visas

For Australian, Canadian, UK, US citizens and others, a visa must be acquired through a Chinese embassy or consulate before departure. Stays for up to 30 days in China are allowed in most cases.

Electricity

Electrical current is 220V/50hz using two pin US Type A plugs, Australian Type I and British Type G plug. Depending on your country of origin, you may need an adapter and a converter.

Vaccinations

Typhoid, Hepatitis A & B, Japanese Encephalitis, Rabies and Malaria vaccinations are all recommended. If you plan on visiting Xianjing province, the Polio vaccine is advised. Consult your doctor 4 to 6 weeks before you depart.

Emergency Calls

The phone numbers to call in case of emergency are 110 for the police, 120 for an ambulance and 119 for a fire.
When to Visit
China Tours
Visit Responsibly

Travelling responsibly means respecting the communities, culture and environment of the places you visit. Keep these tips in mind when travelling to China:

Go green. Be environmentally conscious on the road by taking short showers; turning off the lights in your hotel room when you leave; and resisting the urge to collect any plants, seashells, or other natural flora.

Respect cultural differences. Before travelling, read about the local culture and customs – even just knowing the dress code and a few basic phrases in the local language will go a long way.

Support local businesses. Enjoy a more authentic experience and directly support the local economy by travelling with a local guide, eating in local restaurants, buying from local artisans, and staying in locally-owned and operated accommodations.

Wherever possible, avoid single-use plastics. Pack reusable items such as your own shopping bags, utensils, a water bottle, and a straw. These items are typically lightweight and compact, and will greatly reduce your consumption of plastics.

Be conscious of overtourism. Opt to visit the lesser-known regions of China or travel outside the peak season – you'll likely even get a better deal and won't have all the crowds!

Sustainable Tourism in China

China's Sustainable Development Goals (SDGs)
As the world's most populous country, China's progress in pursuing the 2030 Agenda and 17 SDGs created by the UN creates a significant impact. China's government and private sectors have taken action towards their goals, with heavy emphasis on eradicating extreme poverty and promoting low-carbon industries like renewable energy development and low-carbon city infrastructure.

A Push for Low-carbon Tourism and Local Jobs
As highlighted under China's efforts in pursuit of the 2030 Agenda, private tourism companies and local governments alike are pushing for tourism to become more sustainable in China. There is a focus on lowering the carbon footprint of tourists, promoting local jobs as guides and experience providers, and encouraging travellers to learn about the places they're visiting in order to create deeper connections between visitors and the local culture.
FAQs about China
Do you tip in China?

While tipping isn't part of the culture in China, tour guides are the exception to the rule, as are very high-end establishments used by foreigners. It's recommended to tip around 80 RMB per day per guide and half that to the driver. Porters may also expect a small tip.

What is the internet access like?

Internet access is widely available and free in many cafes, as is 4G and Wi-Fi. However, the Internet is censored in China so not everything will available, particularly social networks like Facebook.

Is the tap water safe to drink?

No. Buy bottled water, boil the tap water or use water purification pills. Most restaurants will serve tea for free.

Can I use my credit cards?

No, credit cards are not widely accepted in China. Outside of chain or high-end hotels and restaurants, cash is still king.

What are the public holidays?

China has five major holidays: Chinese New Year (Jan/Feb), Qingming Festival (early April), Labor Day (May 1), Dragon Boat Festival (5th day of the 5th lunar month), mid-Autumn Day (15th day of the 8th lunar month), and National Day (Oct 1).

What are the toilets like?

While Western toilets are available in most tourist places, hotels and airports, squat toilets outnumber them considerably. Public restrooms don't stock it, and can't handle toilet paper so bring your own and throw it in the rubbish bin.

Is pollution that bad in China?

In the big cities, air pollution is bad. However, the country is cracking down on the problem and the air quality in these areas is improving but wear a face mask or avoid going outdoors for long periods of time on particularly smoggy days. 

What are things you must not do in China?

Don't stick your chopsticks in your food so they're upright and don't tap into your bowls with them. Don't wear revealing outfits. And don't be offended by their lack of personal space and blunt comments.
A TRAVEL MAGAZINE BY TOURRADAR