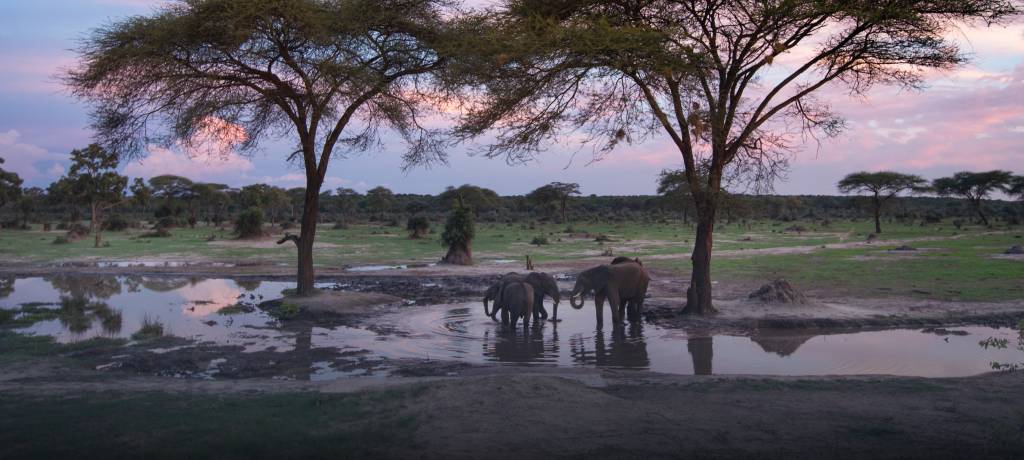 Best time to visit Botswana
Botswana is famous for its population of elephants, the lush Okavango Delta, and as a world-class safari destination. Every year, thousands of travellers visit Botswana to get a taste of it all - will you be one of them? Discover the best time to visit Botswana, depending on what you're most interested in seeing and doing while you're there.
See all Botswana tours
Best month to visit Botswana
Must see in Botswana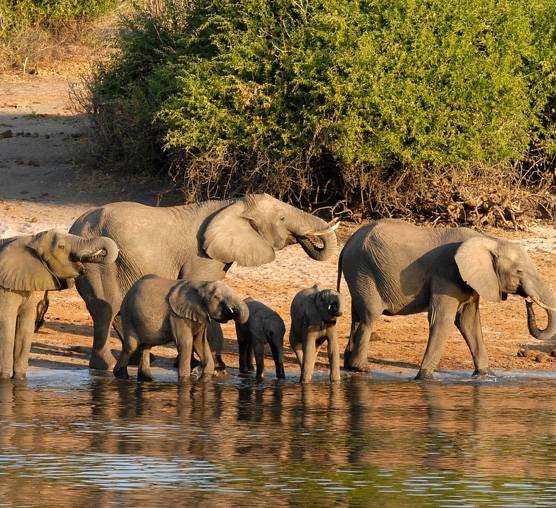 Best time to visit Chobe National Park
Chobe National Park can be visited throughout the year, but one of the best times to visit Botswana for wildlife is from May to September. Wildlife will migrate through the park with the changing of seasons, but the riverfront area is best visited in the dry season (May to October). During the wet season, animals such as zebras will migrate to the Savute Marsh. Travellers should consider what animals they'd like to see in Botswana before deciding which month they'd like to visit Chobe National Park. 

Best months: May - September

 
See all Chobe tours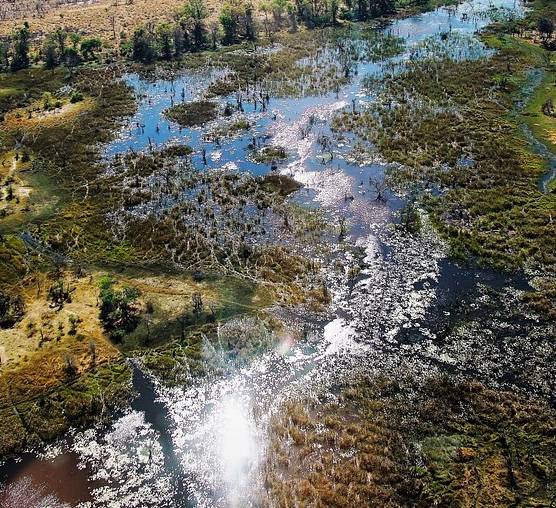 Best time to visit Okavango Delta
The Okavango Delta is magical and rewarding no matter when you visit, but some of the best months for wildlife viewing are from July to October. While the wet season, from January to March, brings some amazing sights with it, some areas of the delta become inaccessible and travellers should inquire about what areas will be accessible while planning their visit. During the dry season, flooding is actually at its highest point, which means it's the perfect time for mokoro (a type of dugout canoe) trips. 

Best months: July - October
 
See all Okavango tours
Climate in Botswana
Temperatures and rainfall in Botswana
Unlike some other African countries, the weather in Botswana changes remarkably depending on the season, and even sometimes the area of the country! The Okavango Delta, for example, is often much cooler, even in the hot and humid months, because of its abundance of water. Travellers should carefully consider the month of their visit when packing for their safari - some months require plenty of layers!

 
JAN
FEB
MAR
APR
MAY
JUN
JUL
AUG
SEP
OCT
NOV
DEC
High°C Day
32°C
31°C
31°C
30°C
28°C
25°C
25°C
28°C
32°C
35°C
34°C
32° C
Min °C Night
19°C
19° C
18°C
15°C
10°C
6°C
6°C
9°C
14°C
18°C
19°C
19°C
Max °F Day
90°F
88°F
88°F
86°F
82°F
77°F
77°F
82°F
90°F
95°F
93°F
90°F
Min °F Night
66°F
66°F
64°F
59°F
50°F
43°F
43°F
48°F
57°F
64°F
66°F
66°F
Chances of rain
high
high
high
low
none
none
none
none
none
low
high
high
Botswana tour deals
Contact our Travel Experts
+1 844 311 8331
24/7 Support
Our team of experienced tour specialists have travelled to hundreds of countries around the globe and have decades of first-hand travel experience to share. Contact us now to have all of your tour-related questions answered!
A TRAVEL MAGAZINE BY TOURRADAR