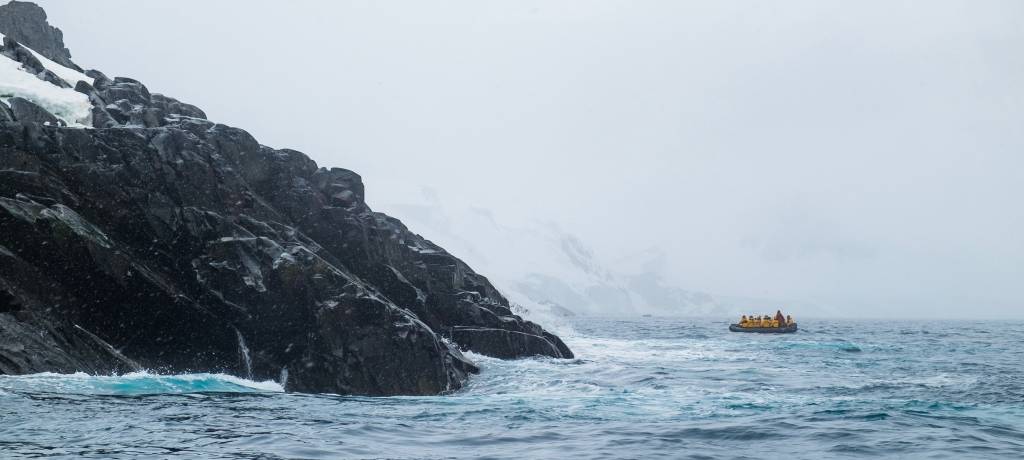 Zodiac Cruising in the Polar Regions
From zigzagging between icebergs to quietly floating near a polar bear to landing on penguin-filled terrain, zodiac boat excursions are a magical way to navigate icy waters and spot wildlife. You'll experience how exhilarating a ride on these dynamic vessels can be on polar cruises across Antarctica, the Arctic and Greenland. 
 
FAQ
Is zodiac cruising included in the price?

Yes, zodiac excursions are included in the price and are optional. 

Does zodiac cruising require any special skills?

No, getting in and out of the zodiac is fairly easy and the crew will assist you.

Is zodiac cruising safe?

Yes, zodiac cruises in the polar regions are allowed only when the weather conditions are right. Zodiacs are operated by the qualified crew and all passengers go through safety training before embarking on an excursion. Everyone in the boats will be provided with a safety vest.

Are boots for wet landings provided?

Usually yes, but check with your tour operator to make sure. 

How often will I go on a zodiac excursion?

Zodiac excursions are organised as often as possible. They'll generally occur twice a day if the weather conditions are right. Due to conservation policies, only 100 passengers from one ship can be on land at the same time, so passengers will be divided into groups.
Popular polar cruises
A TRAVEL MAGAZINE BY TOURRADAR