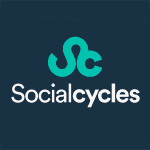 Number of tours

10
Age Range

14-80
Number of reviews

70
Rating

4.8

/5
Response rate

100%
Response time

within 2 days
Written on February 15th, 2020

My wife and me made this tour early February, and I think it was a huge experience! Cycling through the remote areas makes you see so much more, and in some occ…

Read more

Social Cycles commented on this review

Hi Anders, we're so pleased you had an amazing time! Can't wait to ride with you again!

Written on February 14th, 2020

Buntree and Mr. Hom (guides) were both wonderful. Buntree in particular went out of his way on every step of the trip to make us laugh, to make us feel at home …

Read more

Written on January 2nd, 2020

I highly recommend travelling with Social Cycles (SC). I have just completed my second SE Asia trip with SC. The owner Brett's passion, commitment and professi…

Read more

Social Cycles commented on this review

Thanks Cecile! So great travelling with you! Already looking forward to the next one. Let's do Mongolia next!

Liam

Written on December 24th, 2019

We had an amazing time with Brett and the group in Cambodia and Vietnam, the cycling was fun and varied, with some easy days and some strenuous days. We cycled …

Read more

Social Cycles commented on this review

Hey guys! Thank you so much for the kind words! It was great riding with you both too! Hope you had an awesome Christmas and New Year and looking forward to seeing you on your next adventure with us!

Written on December 19th, 2019

4 minutes ago Our 12 day tour from Phnom Penh to Saigon was an absolutely amazing trip. Our international group all gelled, we made new friends and we had a gr…

Read more

Written on December 19th, 2019

The tour was a brilliant experience. We loved getting off the beaten track and can't think of a better way of experiencing Cambodia and Vietnam for the first ti…

Read more

Written on December 13th, 2019

With a good variety of terrains and experiences, this tour offered something for everyone in our group, ranging in age from 20s to 70s. In the warm climate, th…

Read more

No need for clip in pedals but bring your own bicycle seat if you have one but those on the bikes are ok.

My wife and I have cycled independently and with groups through Europe, Asia and America. We have volunteered in Laos with an NGO and seen the failures of well-…

Read more

The tour was a fantastic experience! Being able to get off the beaten track and meet local people and find out about their issues via the NGOs was a major plus.…

Read more

Social Cycles commented on this review

Thanks Marie! So pleased you had such a great time and got so much out of the time spent with the NGOs!
Social Cycles Destinations
Social Cycles Videos
Questions & Answers
Can I bring my children?

Social Cycles assess traveller requests on a case by case basis, so if you're thinking about travelling with your children then please contact our Travel Experts. We will work with the tour operator to set your expectations in regards to some areas of cycling and experiences!

How old is 'too old' to join?

Social Cycles have a very flexible age limit when it comes to their adventures. If you believe you can participate then you are welcome to join the tour. If the guide believes that somebody won't be capable of a particular challenge, they will insist they take the van (or safest option) on the day. As a result, each rider is taken on a case by case basis. The oldest person to take part in a Social Cycles tour is Alan, who was 75 when he cycled both Cambodia and Vietnam tours. Then, when he turned 76, he came back and cycled Laos, the most challenging tour. His zest for life and passion for adventure have inspired Social Cycles to have no upper age limit

How fit do I need to be?

You don't need to be super fit to participate in these tours - you just need to be healthy and able to ride a bike! Samoa, Cambodia and Vietnam are all reasonably achievable to the everyday person, with a few challenges along the way. Iran and Laos have a hillier and slightly more challenging terrain. A little bit more fitness will help with the tracks in these countries, but if you have no qualms about getting in the van, then it's not a problem. The van can take you up the hills and you can cycle down them!

What if I can't cycle the whole way?

Not to fear! Support vans will accompany the tour and will carry not only carry your bags, but you as well should you want to take a rest for a while. You can ask your tour leader about the type of terrain and time it will take for that particular leg. The leader will be able to advise you if he or she thinks it might be a challenge for you.

What if I'm too fast and the group is holding me back?

This is not usually an issue as the groups tend to naturally stay together, especially on the flats in Cambodia and Vietnam as the route is through a maze of single tracks and small back roads. The terrain itself will stop you from going too fast, not to mention the spectacular beauty and photo opportunities. There are times where you will tackle a few hills (Laos, Iran, Bokor in Cambodia). On these occasions, all riders set their own pace and the group may drift apart, regrouping at set stages during the day. This gives stronger riders the chance to push themselves and gives space to the less confident riders.

What if I'm too slow and hold the group back?

This is a very common question as most people are nervous about the cycling component prior to the first day of cycling. These tours are all about the experience, not re-enacting the Tour de France! There's no need to train due to the style and pace of cycling. Bikes are used as a means of travel and a way to get off the beaten track. That's where you'll get the best photos, eat the most amazing food and meet true local people.
Contact our Travel Experts
+1 844 311 8331
24/7 Support
Our team of experienced tour specialists have travelled to hundreds of countries around the globe and have decades of first-hand travel experience to share. Contact us now to have all of your tour-related questions answered!