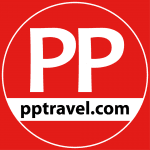 Number of tours

8
Age Range

18-90
Number of reviews

35
Rating

4.2

/5
Response rate

96%
Response time

5 hours
James Scott

Oktoberfest Camping (3 nights)

Written on September 22nd, 2022

It was MEH, I mean you are in an unheated tent in cold rainy weather so it's kinda to be expected that is not so much a great time sleeping, resting etc. The a…

Read more

PP Travel commented on this review

Completely understand your comments James. In this first year back after the two non-Oktoberfest years the volume of people and atmosphere has not yet returned to the campground. You are right that we do not welcome meet/greet as most people simply use us as a place to sleep between days at the Oktoberfest. It is something we will investigate for the future as it is a promising idea. With prices we are locked into the price including their Oktoberfest surcharge as set by the owners of the campground, the Munich City Council. Camping is ok when sunny and warm but unfortunately not so nice when the rain comes. Great that you found the staff nice as they do a great job when the weather is against them.

Cheryl's

Written on September 20th, 2022

This is an unusual adventure to say the least. We had a great time, amazing how so many people can have a food fight and not 1 person got out of line. Very ve…

Read more

Written on September 19th, 2022

Before heading to La Tomatina, I wondered if the festival was worth the hype. Having attended La Tomatina, it was definitely the bucket list item I imagined for…

Read more

Elizabeth

Written on September 18th, 2022

If you arrive in Valencia early enough, you can taking full advantage of the day tour pass. I arrived the day before the actual event, and had access to the per…

Read more

Written on September 3rd, 2022

I really enjoyed La Tomatina and thought that PP Travel did a good job overall and would recommend. The hotel was nice--located right near the arts & sciences m…

Read more

Written on September 2nd, 2022

Organisation war super. Rundum Top 👍

Written on September 2nd, 2022

Had the most amazing time! Bomber and Tom were fantastic and so helpful! Everything was very well organised. Would definitely recommend PP Travel

PP Travel commented on this review

Thanks Gemma. Great to hear you had an amazing time at La Tomatina. Your comments have been passed on to Bomber and Tom.

Neil

What an incredible experience, Of course it was Anzac Day so that alone was going to be incredible, but what we were treated to far exceeded all expectations, t…

Read more

PP Travel commented on this review

Thank you very much Neil for your comments. It was a pleasure for us to have you along on the tour to a place we deeply respect and enjoy showing to people. We look forward to seeing you with us somewhere in the future.

Allan

Oktoberfest - Austrian Chalet - 7 Day Tour

Written on September 26th, 2019

Unbelievable value for money good mix of sightseeing, activities and the festival. Brilliant trip would definitely go again

Written on September 16th, 2019

Had an awesome time - tour was organized well and hotel was so luxurious!
Contact our Travel Experts
+1 844 311 8331
24/7 Support
Our team of experienced tour specialists have travelled to hundreds of countries around the globe and have decades of first-hand travel experience to share. Contact us now to have all of your tour-related questions answered!