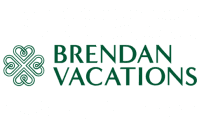 Brendan Vacations
Headquarters in St Peter Port, Guernsey
View all tours
Number of tours

48
Age Range

5-99
Number of reviews

17
Rating

4.5

/5
Response rate

72%
Response time

within 2 days
Chante

Written on March 19th, 2020

We really enjoyed the trip. Ally was insightful and very interesting to listen to. John was a great driver. They went the extra mile to ensure we were comfortab…

Read more

Written on January 8th, 2020

surpassed my expectations. Wonderful tour guide- Liam Hogan.

Written on November 7th, 2019

Glen was very friendly, knowledgeable,& helpful . I enjoyed the music he played & am wondering who was the artist of the version of "Galway Girl" he played on …

Read more

Written on October 24th, 2019

Guide and driver were both excellent

Written on October 16th, 2019

I really enjoyed seeing Ireland for the first time thru your tour. We touched base with most of the regular spots for tourists and stopped at a few off-the-bea…

Read more

Anonymous

Written on October 2nd, 2019

Our Tour Director, Deanne, and driver Tom were EXCEPTIONAL (SIX STARS!) and turned a mediocre experience to a very good one through their consistently excellent…

Read more

Written on September 10th, 2019

This is a very difficult review to share. While we enjoyed the new bus/coach, and our driver was outstanding. However, the tour of Scotland was not as we expe…

Read more

Written on September 9th, 2019

Ed and Nigel, our driver, were outstanding, as were the local experts. Recommend dropping Enniscrone from itinerary. Many of us wondered why we stopped there.…

Read more

Andrea

Written on August 29th, 2019

It was such a lovely trip! I really recommend it if you wish to see the Scottish highlights and have limited time.

Written on August 27th, 2019

Everything was great! I would have liked more time at St. Andrews. The breakfasts were terrific! All of the local specialists were top notch. Our two drivers (A…

Read more
Hygiene Measures
The health and wellbeing of our guests and team, has always been, and always will be our main priority. We want you to feel confident that you have made the right choice in the knowledge that we have put numerous new measures in place to elevate our hygiene standards and protocols. 

Outlined below is our three-step approach that we have implemented in accordance with relevant government authorities, the World Travel & Tourism Council (WTTC) and the World Health Organization (WHO) guidelines.

Always-On Support
WELLBEING DIRECTOR 
A dedicated Wellbeing Director, with the latest health authority and local government guidelines, will be available on all trips of more than 20 guests. They will ensure daily adherence to all well-being protocols and will always be available to support guests.
Available on Guided Vacations

DILIGENT DRIVER
Your driver has been trained to ensure your transportation and luggage is hygienically taken care of – so you can travel hassle free. They'll get you from one destination to the next with ease, and sanitize all coach and privately chauffeured vehicle surfaces throughout your trip.
Available on Guided Vacations, Private Chauffeur

GLOBAL AROUND-THE-CLOCK SUPPORT TEAM
In addition to your dedicated on the road team, our operations and guest support teams remain behind the scenes, in contact and on-call 24/7.
Available on Guided Vacations, Private Chauffeur, Lux Self-Drive, Locally Hosted Rail, Self-Drive

EXPERTLY-TRAINED ON-TRIP TEAM
Our Travel Directors, Private Chauffeurs and Local Host have been trained in enhanced hygiene and distancing standards and will monitor compliance and guest well-being.
Available on Guided Vacations, Private Chauffeur, Locally Hosted Rail

Distancing & Hygiene Protocols
PRE-TRIP HEALTH DECLARATION
All team members and guests will complete a personal well-being declaration before joining their trip. If a guest has tested positive for COVID-19 (or is travelling with someone who has), they will not be able to join the trip until cleared as "fit for travel" by a medical professional.
Available on Guided Vacations, Private Chauffeur, Lux Self-Drive, Locally Hosted Rail, Self-Drive

SANITIZED SURFACES
All frequently touched surfaces inside your coach and your private chauffeured vehicle including handrails, doors, tables, overhead lockers, plus your luggage handles will be disinfected multiple times each day, including a deep clean on private chauffeur vehicles nightly.
Available on Guided Vacations, Private Chauffeur

AIR FILTERS
Our coaches are equipped with air filters that are inspected and cleaned daily, and replaced regularly. The on-board filters help purify the air as you travel.
Available on Guided Vacations

SUPPLIER QUALITY ASSURANCE
Our team will be responsible for the quality assurance of all hotels, venues and suppliers during each journey. Quality checks will ensure that all travel partners meet local regulations and the established TTC, WTTC and WHO wellbeing protocols.
Available on Guided Vacations, Private Chauffeur, Lux Self-Drive, Locally Hosted Rail, Self-Drive

HYGIENE EQUIPMENT
We ask that you bring your own face mask and gloves. For Guided Vacations, hand sanitizer is accessible and freely available, and in case of emergency, personal protection equipment will be distributed to you. For Private Chauffeur trips, a box of tissues, gloves, face masks and hand sanitizer will be available to you in each vehicle.
Available on Guided Vacations, Private Chauffeur, Lux Self-Drive, Locally Hosted Rail, Self-Drive

PHYSICAL DISTANCING
Our Guided Vacation trips will operate with a number of empty seats to allow for extra physical distancing. Our Private Chauffeur vehicles have installed discreet protective screens in between the front seats and the back seats; all guests will be asked to sit in the back of the vehicle leaving the front open to allow for extra physical distancing.
Available on Guided Vacations, Private Chauffeur

24/7 Incident Response
ALWAYS UP TO DATE
Our teams are always up to date, and continue to adjust to the changing regulations from health authorities and local Governments. They make changes behind the scenes so you are able to enjoy your trip.
Available on Guided Vacations, Private Chauffeur, Lux Self-Drive, Locally Hosted Rail, Self-Drive

INCIDENT RESPONSE PROTOCOL
Should an incident arise on trip, protocols are in place. We will direct distancing, and support with local medic support and testing. We will liase with local authorities to follow directives, which will vary across countries, and support you every step of the way.
Available on Guided Vacations, Private Chauffeur, Lux Self-Drive, Locally Hosted Rail, Self-Drive
Brendan Vacations Destinations
Brendan Vacations Videos
Questions & Answers
How do you select the hotels on the tour?

The hotels are personally selected by Brendan Vacations' managing director and are personally known for their quality, impeccable service and comfort, with the majority of them having air-conditioning apart from the hotels in the cooler climates.

What are the coaches like on the tour?

Brendan Vacations pride themselves on having the finest fleet of fuel-efficient, wifi enabled, fully air-conditioned coaches – all with reclining seats and on-board restrooms. The high vantage point from your coach's window means you can take in all the glorious scenery, whether it's a vast rural landscape or an urban city centre.

Do you have set meal arrangements?

Brendan Vacations's have a very unique philosophy by carefully mixing free time with organized activities and this is extended to your meal arrangements. That is why you may notice lunches and some dinners are not usually included on their itineraries. They believe you should be free to spend your lunchtime in your own way, maybe trying the local cuisine or just enjoying a light snack and using the extra time for additional sightseeing or shopping.

What is it like travelling on a motorcoach?

Travelling on board the Brendan Vacation's modern motorcoach/mini-coach fleet is like taking a leisurely land cruise. Air conditioning or air ventilation is standard, and you will relax in comfortable seats with large panoramic windows that give uninterrupted views. Plus, the on-board stereo provides entertainment for quieter moments.

Do you offer a seat rotation on your tours?

There is a seat rotation plan on all guided vacations as it ensures you enjoy the views from the coach at a different vantage point each day.

What are your optional excursions and when are they booked?

Brendan Vacations realizes that everyone likes some time to themselves, which is why they have left free time on all of the guided itineraries to do what you wish. Your Travel Director will tell you about all of the optional excursions available on the first day of your trip and payment for them can be made by credit card or cash.

Do you have a no smoking policy?

When you are onboard the coach or any other mode of transport on the tour, there is a strict no smoking policy. Brendan Vacations does however, make plenty of comfort stops when travelling if required.

When do you release the finalised travel documents?

The finalised travel documents will usually be emailed to you 21 days prior to the tour departure.

Do you promote sustainable tourism?

Brendan Vacations is actually an active supporter of the TreadRight Foundation, a not-for-profit organization established in 2008. So far, the charity has donated more than $2 million to help underprivileged communities and support sustainable tourism around the world.

Is it possible to make a group booking?

If you have a group of five or more people looking to book a tour please contact our team of travel experts to find out what discounts or offers are available for your group.

What is a Travel Director?

Brendan Vacations hires Travel Directors from a variety of backgrounds, but they all share the same passion for travel. These experienced professionals show you what the guidebooks can't, which is a true insider's perspective of Ireland and Scotland. Each Travel Director has been through an extensive training program, and many have at least 5 years' experience. They are there to help you, so if you have any questions or problems, make sure you let them know as they will love to give you advice and recommendations especially in their local hometowns.
Contact our Travel Experts
+1 844 311 8331
24/7 Support
Our team of experienced tour specialists have travelled to hundreds of countries around the globe and have decades of first-hand travel experience to share. Contact us now to have all of your tour-related questions answered!