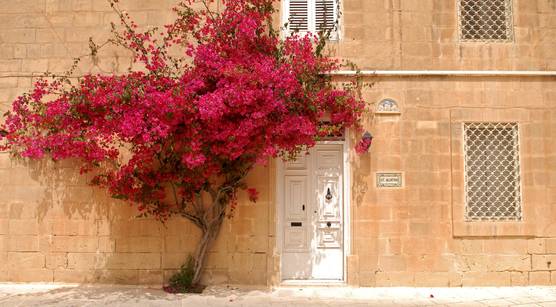 Take a Visual Journey to Malta
Ready to uncover the best of Malta? Join us on a visual journey to some of the country's top destinations, from the culture-rich capital of Valletta to the breathtaking Blue Lagoon, and you'll quickly learn what makes this island nation so extraordinary.
 
When to travel
Boasting over 300 days of sunshine every year, Malta makes for an ideal holiday destination in every season. The best time to visit is spring (April to June) and summer (July to September). Travelling during spring comes with a host of benefits, including wonderfully mild weather and fewer tourist crowds. The summer high season is ideal for outdoor pursuits, sightseeing, and swimming in the country's crystal-clear seas.
 
What to see & do
With a Mediterranean climate and year-round sunshine, you can take advantage of the country's natural wonders and outdoor activities all year round.

Enjoy mouthwatering food, along with a warm welcome from Malta's hospitable locals. Traditional dishes to try include pastizzi (a savoury pastry) and stuffat tal-fenek (rabbit stew).

There's an activity for every traveller here, whether you want to learn about the country's fascinating history or immerse yourself in nature. Choose from activities like rock-climbing, sightseeing cruises, or choose to follow in the footsteps of St. Paul.
Can't-Miss Experiences in Malta
Unspoiled Nature

Malta may be small, but this island nation packs a punch when it comes to natural wonders. There's an abundance of nature-focused attractions to discover, from jewel-toned lagoons to wild nature reserves, craggy seaside cliffs and underwater caves.

Can't-miss experience: Explore the Blue Grotto

Deep-Rooted Heritage

With a history dating back roughly 7,000 years, Malta is brimming with enthralling remnants of the past. You can explore some of the oldest megalithic temples in the world here, along with hundreds of centuries-old churches and ancient medieval cities like Mdina.

Can't-miss experience: Admire St John's Co-Cathedral

Beautiful Villages

For a taste of authentic, everyday Mediterranean life, head to charming villages like Floriana, Mdina, or Marsaxlokk. Each of these picture-perfect destinations boasts their own distinct character and show-stopping attractions that warrant a visit.

Can't-miss experience: Discover the old capital of Mdina

Maltese Culture

Combining a range of Sicilian, North African, and French influences, there's no better way to experience Maltese culture than through the country's cuisine. Freshly caught fish, rabbit, and pastizzi (a pastry stuffed with either paste of peas or ricotta cheese) are a few staples you must try.

Can't-miss experience: Fill up on Pastizzi
Travel With Peace of Mind in Malta
From touchdown to takeoff, you can rest assured knowing the Maltese Ministry for Tourism and Consumer Protection has put stringent measures in place to keep every visitor safe throughout their stay. Be it hotels, public transport, restaurants, or attractions, every establishment must comply with a set of protocols that were implemented for one sole purpose: to ensure you have a healthy and happy holiday.

Below, you'll find the three guiding principles of these protocols, along with important details about Malta's hygiene measures.
Maintain Social Distancing

Increased Levels of Hygiene

Wearing Masks or Visors (where required)
Everything You Need to Know About Malta's Safety Measures
Recognized by the European Commission and the World Health Organisation for its excellent hygiene protocols, Malta is known to be among the safest countries to visit post-COVID-19. Here are all the important details you need to know about the country's safety measures at every touchpoint of your trip.
Upon Arrival

A thermal screening and detailed self-declaration form will be required for all visitors upon arrival at Malta International Airport. These new protocols have been implemented in a way that ensures proper safeguards are in place, while keeping the process seamless for travellers.

Getting Around

Thanks to practices such as frequent aeration and disinfection of buses and coaches, sanitization of taxis after every trip, and thorough rental vehicle cleanings, you can feel confident travelling around Malta by any means.

Accommodations

The Malta Tourism Authority has inspected each establishment that is currently open for business, ensuring they are meeting the highest levels of cleanliness. Special stickers have also been awarded to all COVID-19 compliant hotels and resorts, so it's easy to identify safe and hygienic accommodation options.

Dining & Drinking

Much like hotels and resorts, restaurants and bars also abide by a set of protocols designed to ensure maximum cleanliness and hygiene. Tables and chairs are spaced out appropriately at dining establishments so guests can maintain a safe distance from one another. 

Beaches & Pools

At Malta's beaches, you'll see more frequent disinfection of public toilets and two metres of space left between lounge chairs and umbrellas. Special precautions at pools are similar: appropriate spacing between sunbeds, regular sanitization, and a reduced guest capacity to ensure ample space for swimming and sunbathing.

Sightseeing & Attractions

Attractions such as museums, shops, and tourist hotspots are also adhering to similar safety principles, including physical distancing, enhanced cleaning protocols, frequent sanitization, and mandatory facemasks when required.
In cooperation with