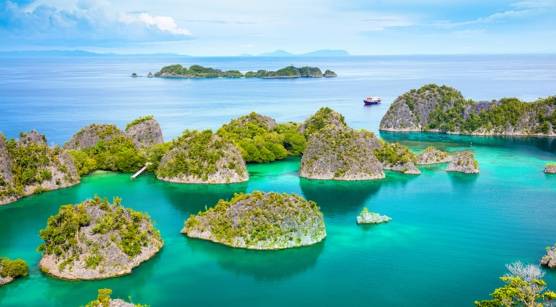 Introducing Indonesia onboard Aqua Blu
Aqua Blu is Aqua Expeditions' first coastal ship, and the first-ever long-range explorer yacht with year-round departures to be permanently based in East Indonesia—the heart of the Coral Triangle and the fabled Old World spice trade route. 
More Aqua Expeditions Destinations
Aqua Expeditions' luxury river cruise ship, Aqua Mekong, charts a path through the picturesque lower Mekong basin with expert guides on board. Navigating the Mekong River aboard our best-in-class vessel and following in the footsteps of royalty who have sailed before, this is the most enjoyable and rewarding way to experience the region.

See more

An Amazon river cruise is possibly the most rewarding nature expedition in the world. Journeying into Earth's largest rainforest, the explorer is ushered into Mother Nature's Cradle of Life, which covers some 40% of South America across nine countries.

See more
Contact our Cruise Consultants
+1 844 311 8331
24/7 Support
Our dedicated Cruise Consultants are delighted to answer any questions you may have about cruises, pre-cruise preparations, onboard expectations and beyond. To reserve your suite on your next cruise, simply submit an enquiry on the cruise of interest or contact our Cruise Team today.