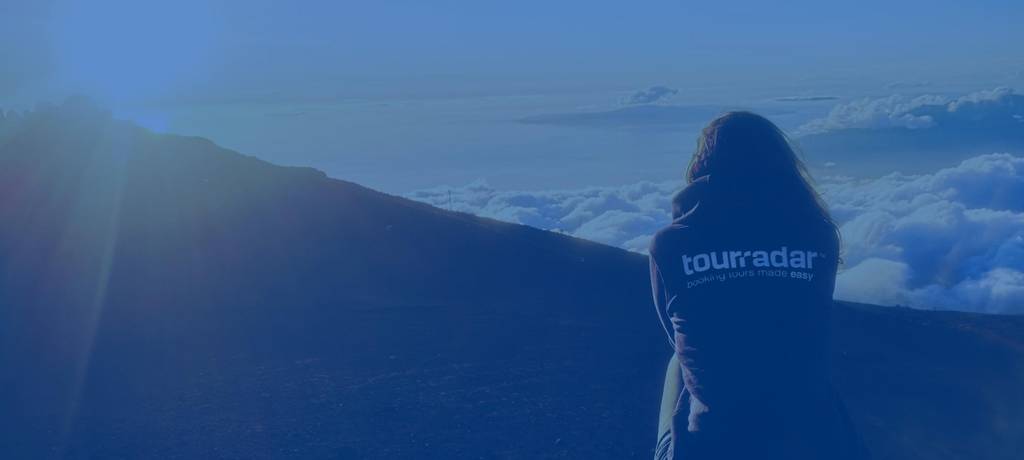 Why Partner With TourRadar
We're an inquisitive team of creative problem solvers, tech wizards, and passionate travelers who work in tandem to make world-class adventures accessible to everyone. If you love technology and travel you're in the right place, welcome.
Our Vision


Make adventure tourism accessible to anyone

TourRadar's vision is to democratize the adventure tourism industry, remove barriers, and provide a positive impact on people and the planet. As our Adventure Booking Platform evolves, we strive to make our world-class curated travel experiences more sustainable and accessible to both our travelers and our partners so that future generations will have every opportunity to adopt a global mindset and celebrate diversity.

Our Mission


Connect travelers to life-enriching adventures

TourRadar's mission is to help travelers who want to get away for multiple days but don't know where to go, what to see, or how to organize their trip. With our Adventure Booking Platform, we offer travelers the ability to easily book world-class, organized adventures whenever, wherever, and with whomever. And it doesn't stop there. Committed to both our travelers and our environment, TourRadar signed the Glasgow Declaration in an effort to foster positive change in the tourism industry.

Meet the Executive Team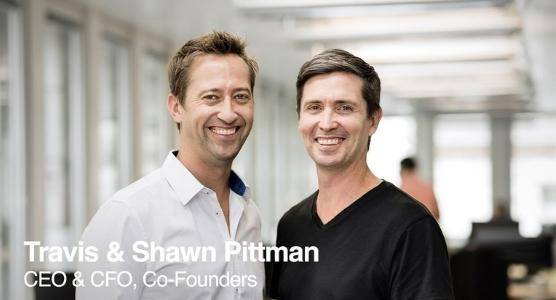 Travis Pittman, CEO & Shawn Pittman, CFO
Travis is an Australian who has lived in Vienna for the past 9 years, after spending 4 years in London on a working holiday visa. In his former life, he graduated as a Mechanical Engineer from the University of Queensland in Brisbane and has worked in a range of public and private companies around the globe. The internet and travel seemed to find their way to Travis, who now can't imagine himself working in any other industry.

Shawn is based in Australia. His background has mostly been in the finance industry and was an Investment Analyst from 2001 to 2006 for a Venture Capital company based in London with investments in the UK, Europe, and the USA. He traveled frequently to New York, Boston, San Francisco, Moscow, and Edinburgh to meet with other Venture Capital Funds. He believes everyone should travel more to appreciate different cultures and learn more about themselves.
Nicholas Trieb, Chief Operating Officer

As the Chief Operating Officer, Nico is responsible for overseeing the day-to-day operations here at TourRadar, with a special focus on Product and Engineering. He joined TourRadar in 2014 and has over a decade of experience in the e-commerce sector.

Alba Brasó, Director of People

As our Director of People, responsible for attracting, retaining, and developing the best talent for TourRadar, Alba has worked in many HR fields, including acting as a business partner for key executives. Alba is also a psychologist and holds an MBA.

Christian Wolters, Chief Marketing Officer

As the Chief Marketing Officer, Christian is the brains behind the company's overall marketing strategy. He has over 20 years of sales, marketing, and business development experience and heads TourRadar's North American office in Toronto.

Clemens Grave, Director of Product

As the Director of Product, Clemens is responsible for TourRadar's overall product strategy and development. He has successfully led initiatives such as tailor-made and private adventures, Credit for Future Tours, and most recently co-created TourRadar for Travel Agents. 

Brendan Roberts, Chief Commercial Officer

As the Chief Commercial Officer, Brendan is responsible for growing TourRadar's supply base and increasing sales for our partners through data-driven optimization. He joined TourRadar in 2015 and has over 15 years of growing high-performing, multi-disciplinary teams.
Together, we've achieved a lot.
Don't just take our word for it...
Throughout the past decade, TourRadar has evolved from an online marketplace for multi-day tours to leading the charge in adventure distribution. Read about our evolution from some of the top publications in the industry.
Go to Press Page