About Us
We're an inquisitive team of creative problem solvers, tech wizards, and passionate travellers who work in tandem to bring life-changing touring experiences to the world. We're proud to be leading the charge in bringing the touring industry online. If you love technology and travel, welcome home.
Our Vision
To connect people to life-enriching travel experiences

After first-hand experience from Travis and Shawn, the desire to connect travellers to experiences that evolve their sense of self and their perspectives of the world at large is the driving force behind what we do. TourRadar is the ultimate ally in the pursuit of adventure, self-improvement and meaningful experiences for travellers all around the globe. As our platform continues to evolve, we can ensure that world-class curated travel experiences become more accessible to both veteran and novice travellers, ultimately ensuring future generations pass along a global mindset that celebrates our diversity.

Our Mission
To be the leading Adventure Marketplace

TourRadar is the central hub for travellers with everything they need to plan and book their next great escape in one convenient place. Through our innovative adventure technology and partner solutions, TourRadar are pioneers of the Adventure Marketplace allowing travellers to discover, through serendipity and great UX, enriching travel experiences that match their personal preferences and wishes, encouraging more travellers every day to set off on adventures whether in their backyard or across the globe.
Our Journey So Far
TourRadar Co-Founders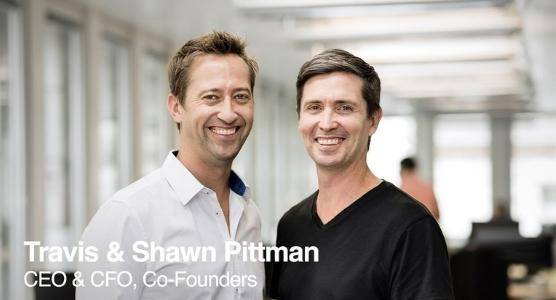 Travis Pittman, CEO & Shawn Pittman, CFO
Travis is an Australian who has lived in Vienna for the past 9 years, after spending 4 years in London on a working-holiday visa. In his former-life, he graduated as a Mechanical Engineer from the University of Queensland in Brisbane and has worked in a range of public and private companies around the globe. The Internet and Travel seemed to find their way to Travis, who now can't imagine himself working in any other industry.

Shawn is based in Australia. His background has mostly been in the finance industry and was an Investment Analyst from 2001 to 2006 for a Venture Capital company based in London with investments in the UK, Europe and USA. He travelled frequently to New York, Boston, San Francisco, Moscow and Edinburgh to meet with other Venture Capital Funds. He believes everyone should travel more to appreciate different cultures and learn more about themselves.

Read More