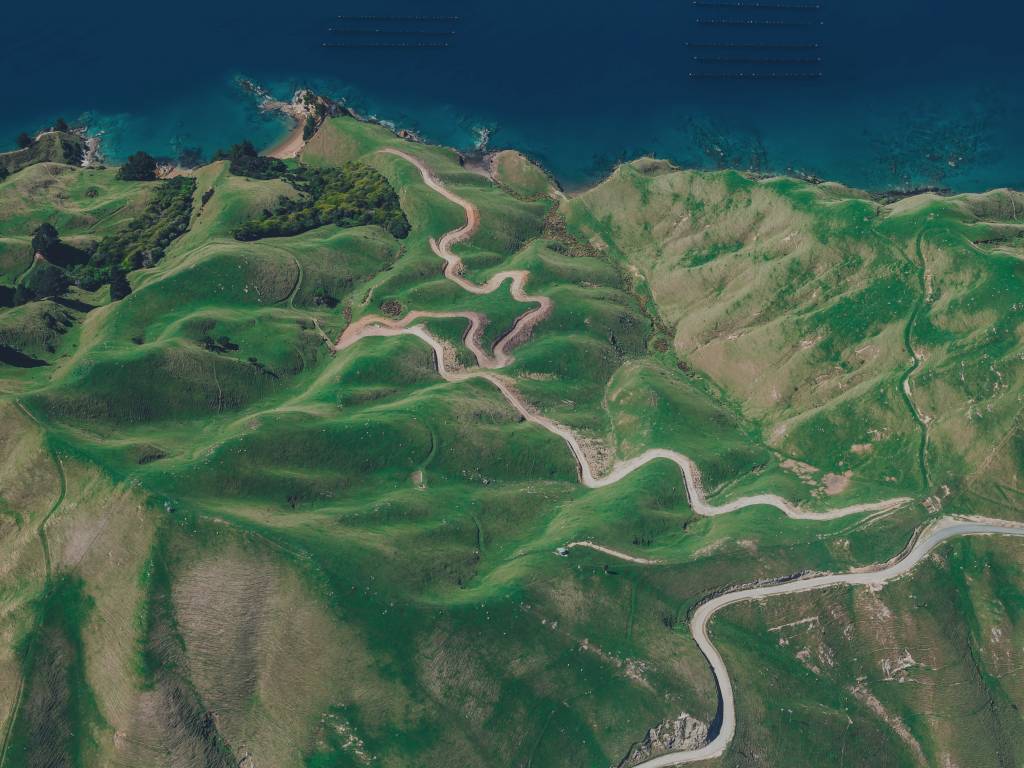 New Zealand Travel Guide
With sky-high mountains and 15,000 kilometres of coastline, New Zealand is a haven for hikers, skiers and surfers alike. Luxurious vistas of snowcapped peaks and turquoise waters combine with captivating experiences that will satisfy your inner explorer. So, whether you're a hobbit fanatic, adventure fiend or outdoor gawker, we promise that your ideal escape is just around the corner.
The Highlights
Milford Sound

One of the most stunning fjords on New Zealand's South Island, it's famous for towering mountains, rainforests and waterfalls. As well as extremely picturesque, it's also home to seals, penguins and dolphins. A boat tour or hiring a kayak is the best way to see Milford Sound.

Waiotapu

Waiotapu - Maori for "sacred waters" - is an active geothermal area, south of Rotorua. It is most well-known for its geysers and colourful hot springs, including the Champagne Pool and Artist's Palette.

Tongariro National Park

As New Zealand's oldest national park, Tongariro is rich in cultural identity and natural scenery. The Tongariro Alpine Crossing is one of the most popular day hikes in the country, with awe-inspiring views such as the Emerald Lakes.
Lake Wanaka

Located in the alps of the South Island, Lake Wanaka has an altitude of 300 metres and is a popular destination for adventure tourism, including skiing, hiking, skydiving and kayaking. Its location in Mt Aspiring National Park, a UNESCO Heritage Area, make for unforgettable views.

Kaikoura

Kaikoura is a town on the east coast of the South Island, most notable for its abundance in wildlife. Here, you can swim with wild dolphins and take tours to watch the population of sperm whales and fur seals.

Auckland Sky Tower

A prominent feature in Auckland's skyline, the Sky Tower is a 60-story building offering panoramic views of the city as well as a revolving restaurant and even bungee jumping. The Auckland region itself has a lot on offer - head to Waiheke Island for world-class wineries. 
The Basics
The Location

Located in the South East of the Oceania continent, New Zealand is an island country in the South-West Pacific Ocean. Flying Auckland to Sydney, the country is merely a 3.5-hour flight from its largest neighbour, Australia.

Capital City

Sitting on the North Island along the Cook Strait, Wellington is the southernmost capital in the world. The city encompasses 50,000 hectares of forests and parks, a lively working harbour and over 400 cafes and restaurants.

Main Airport

Auckland International Airport is New Zealand's biggest and busiest airports, connecting with a large number of international and domestic destinations. The airport is situated 20km south of the city centre.

Language Spoken

The official languages of New Zealand are English, Māori and New Zealand Sign Language. However, English is the language predominantly spoken in the country.

Currency

The unit of currency in New Zealand is the New Zealand dollar (NZ$). The lowest denomination of cash is the 10 cent piece.

Visas

For trips up to 90 days, visitors to New Zealand (who are not Australian) must apply for an Electronic Tourist Authority (eTA). You might also be required to pay an International Visitor Conservation and Tourism Levy (IVL). Check with New Zealand Immigration for the most up-to-date information. 

Electricity

New Zealand's electricity runs at 230/240 volts and uses angled two or three pin plugs (same as Australia). It is recommended to bring the appropriate adaptor for your country.

Vaccinations

Generally, no vaccinations are required for travelling to New Zealand. However, you should be up to date on your routine vaccination. Hepatitis A and B may be recommended depending on your travel itinerary and what country you are travelling from.

Emergency Calls

The phone number to call in case of emergency (fire, crime or injury) is 111.
When to Visit
New Zealand Tours
Visit Responsibly

Travelling responsibly means respecting the communities, culture and environment of the places you visit. Keep these tips in mind when travelling to New Zealand:

Go green. Be environmentally conscious on the road by taking short showers; turning off the lights in your hotel room when you leave; and resisting the urge to collect any plants, seashells, or other natural flora.

Respect cultural differences. Before travelling, read about the local culture and customs – even just knowing the dress code and a few basic phrases in the local language will go a long way.

Support local businesses. Enjoy a more authentic experience and directly support the local economy by travelling with a local guide, eating in local restaurants, buying from local artisans, and staying in locally-owned and operated accommodations.

Wherever possible, avoid single-use plastics. Pack reusable items such as your own shopping bags, utensils, a water bottle, and a straw. These items are typically lightweight and compact, and will greatly reduce your consumption of plastics.

Be conscious of overtourism. Opt to visit the lesser-known regions of New Zealand or travel outside the peak season – you'll likely even get a better deal and won't have all the crowds!

Sustainable Tourism in New Zealand

Ecotourism-Themed Activities
New Zealand has very unique ecotourism due to the fact that over 20 percent of its land is covered in national parks, forest areas, and reserves. If this isn't reason enough to visit beautiful New Zealand, then the many ecotourism-themed activities – such as bird-watching, glowworm cave tours, and hiking – are sure to win one over.

Tourism New Zealand
Tourism New Zealand offers a unique approach to sustainability, basing it on the traditional Maori principles of manaakitanga (hospitality) and kaitiakitanga (guardianship). Thus, it is able to welcome tourists while still protecting and managing its culture and environment.

Air New Zealand
Air New Zealand is committed to sustainable practices. Not only do they have an active carbon offset program, but they also carried out the world's first commercial aviation test flight using a sustainable second-generation biofuel (derived from the plant Jatropha curcas).

New Zealand Seafood Sustainability Awards
Parliament hosted the very first Seafood Sustainability Awards in August of 2020. In this celebration of sustainability and innovation, New Zealanders from commercial and recreational fishing as well as fisheries science came together.
 
FAQs about New Zealand
Do you tip in New Zealand?

Tipping is not obligatory in New Zealand, however, if the service was excellent, a tip is always appreciated. A 10% tip is more than generous for exceptional service. Tipping cab drivers is not customary, however, consider rounding up to the next dollar if paying in cash.

What is the internet access like?

Wifi access for travellers in New Zealand may be limited. Free wifi hotspots are available in city centers including central Auckland, Rotorua, Wellington and Dunedin, but not common in rural areas. Some places that you may find free wifi are restaurants and cafes after you purchase food and many i-SITE Visitor Centers. All public libraries have free wifi.

Is the tap water safe to drink?

Yes, water in any New Zealand town is treated and perfectly safe to drink. In rare circumstances (such as after natural disasters) public health warnings have been advised to boil tap water before drinking, but this will likely not be of concern on your trip.

Can I use my credit cards?

Visa and Mastercard are widely accepted in New Zealand, however, some international credit cards (such as American Express and Diners Club) are not accepted in some places, so it's best to check beforehand. Foreign transaction fees of 1-3% may apply, depending on your credit card plan.

What are the public holidays?

New Zealand has a total of 10 public holidays and 13 anniversary days, including statutory holidays like Day After New Year's Day (January 2nd). New Zealand also celebrates Waitangi Day (February 6th), ANZAC day (April 25th) and Queen's Day (first Monday of June).

What are the toilets like in New Zealand?

Public toilets are relatively abundant and are generally kept clean and fully stocked. Note that bathrooms and toilets are not synonymous in New Zealand. Bathrooms are the place where you wash, typically with a bath, shower and hand basin. Toilets are rooms specifically with a toilet. 
A TRAVEL MAGAZINE BY TOURRADAR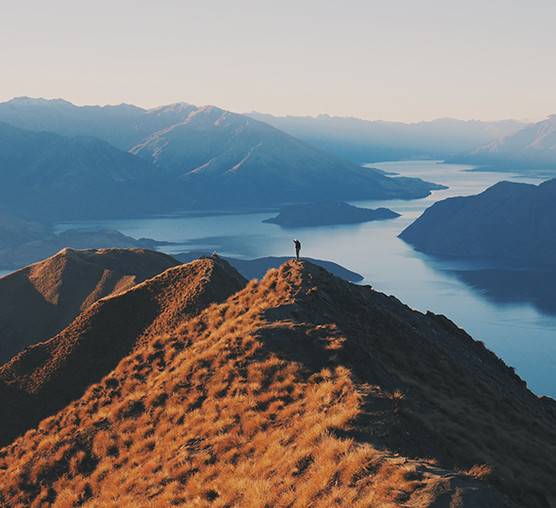 Watch New Zealand: The Ultimate Travel Guide
New Zealand: The Ultimate Travel Guide by TourRadar gives you all the info you need to explore this nation of Kiwis. Learn some basics about the country, including what you have to do & see once you arrive, when it's best to travel and which food & drinks you definitely need to enjoy throughout your journey.
Watch now