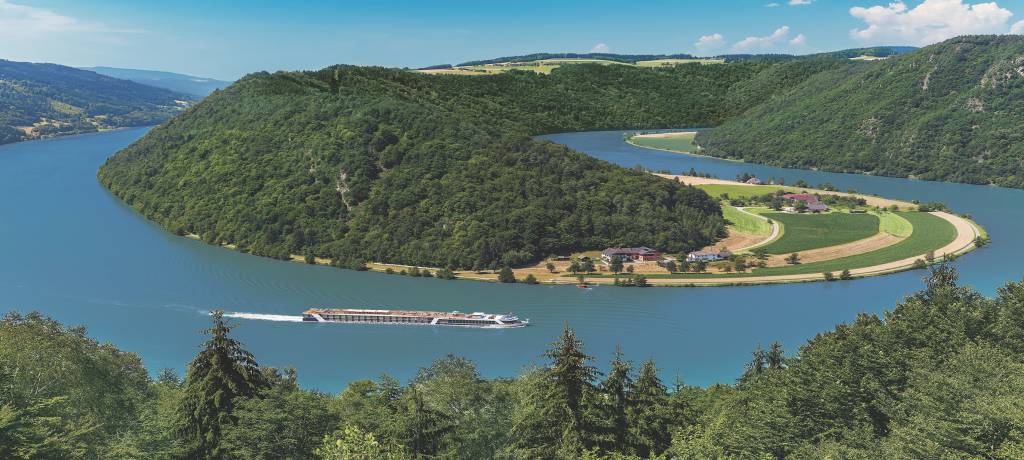 Top Cities on the Danube
Curious to know more about the top cities and countries located along the Danube River? From Budapest to Belgrade and beyond, read on for must-know information about the Danube's can't-miss destinations.
Popular Danube River Cruises
What You Need to Know About the Danube
What German cities can you see?

The following German cities sit along the Danube: Ulm, Regensburg, Passau, and Nuremberg. If you've always wanted to visit Europe's top Christmas markets, a Danube river cruise is the perfect way to visit several markets on one trip.

Which capital cities can you see?

You can explore some of Europe's most iconic and underrated capital cities along the Danube, including Vienna (Austria), Budapest (Hungary), Bratislava (Slovakia), and Belgrade (Serbia).

Where does it start and end?

Originating in Germany, the Danube flows southeast for 2,730 kilometres before draining into the Black Sea. 

What countries does it flow through?

The Danube flows through ten countries: Germany, Austria, Slovakia, Hungary, Croatia, Serbia, Bulgaria, Romania, Moldova, and Ukraine. If you've been dreaming of travelling through Central and Eastern Europe, a Danube river cruise is the perfect way to explore this captivating region.
Contact our Travel Experts
+1 844 311 3006
24/7 Support
Our team of experienced tour specialists have travelled to hundreds of countries around the globe and have decades of first-hand travel experience to share. Contact us now to have all of your tour-related questions answered!
A TRAVEL MAGAZINE BY TOURRADAR