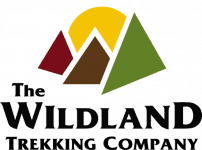 Number of tours

184
Age Range

12-80
Number of reviews

37
Rating

4.7

/5
Response rate

100%
Response time

9 hours
eileen

Written on June 26th, 2022

We hiked June 2022 with Wild Land Trekking High Peaks of the Pemigewasset Hut to Hut Trek. Chris was our guide. He pushed us to hurry, although we were dehydrat…

Read more

Wildland Trekking commented on this review

We have investigated this review, and our conclusion is that these two guests are sadly not welcome again on any Wildland Trekking trip. We do not say this lightly. They were completely unprepared for this hike and unwilling to honestly assess their abilities, which cascaded into a situation that became extremely difficult for them, the guide and the local manager. They averaged 1/3 mile per hour, which is dangerously slow because it can mean hiking very rugged terrain at night if we don't reach the next hut. The guide, a young but proven trip leader, offered to take their backpacks, and they saw that as condescending. He encouraged them to hike faster, and they felt pressured. One of their water bladder hoses broke, and he gave the extra liter of water he brought for hot drinks to them. Then they blamed him for not providing hot drinks. They complained about the weight of their water, so he carried it. They refused to eat when food was offered. When one fell, he tried to help and they rebuffed him because they were both nurses. Then they blamed him for not helping. He called the 24/7 emergency line on Day 2, and we instructed him to turn back to the previous hut because they were moving too slowly. They were angry and blamed him. The local program manager also met these guests and corroborated the guide's account of their behavior. In our debrief of the trip, the guide said what he would do differently: 1) be more assertive about asking them to eat and drink; 2) call for help sooner; 3) hike closer to them even as they ridiculed him. This response is not easy to write. Our guides are professionals who put their hearts into what they do. When they are mistreated in remote areas with little immediate support, it puts them in a very difficult situation. We believe this guide did the best he could under the circumstances, and we will continue to give our guides tools to better manage future, similar situations. - Scott Cundy, Co-founder

Nikola

Written on April 7th, 2022

This trip more than fulfilled all my expectations. The trip description was spot on, in terms of the general character of the trip, its difficulty, and the amo…

Read more

Nikola

Written on April 7th, 2022

I went on the 3-day Zion Basecamp Tour. This trip was quite different from, and far worse than, what Wildland promises. The three main issues: (1) the trails …

Read more

Wildland Trekking commented on this review

For the reviewer: Thank you for your honest feedback, and I'm sorry this trip fell below your expectations. We have already made some changes based on your input and will continue our audit of this trip to find more areas for improvement. I'm glad your second trip with us - the Bryce and Escalante Tour - was a great success, and wish both would have been. But we will learn from our shortcomings and ensure this trip meets our standard moving forward. For everyone else: this guest joined two Wildland trips, a Zion Basecamp Tour (3 days) and a Bryce and Escalante Basecamp Tour (5 days). This review is for the Zion Basecamp Tour, and he gave the Bryce and Escalante Tour a 5-star rating. These two trips are quite different. Zion is not a place to seek solitude, but it is one of the most beautiful canyons in the world, so it's worth 3 days of exploration. The Park limits where we can hike, so we do our best to provide an enriching experience within their boundaries. This trip has traditionally earned great reviews (see our Zion reviews at https://www.tripadvisor.com/Attraction_Review-g143057-d10252428-Reviews-The_Wildland_Trekking_Company-Zion_National_Park_Utah.html), but if you're looking for challenging hikes and/or solitude, we recommend looking at other options, especially our Bryce-Escalante trips, Utah backpacking and llama-supported trips. -Scott Cundy, Co-founder/General Manager

Written on March 19th, 2022

Was great trip, good people great guide Wally just wasn't sure I agreed with the difficulty ratings… also would have liked more breaks yo enjoy the surroundings…

Read more

Wildland Trekking commented on this review

Hello Mary, Thank you for your feedback! We are very happy to see that you enjoyed the tour and we will look forward to hiking with you again! Wildland Trekking Team

Written on July 28th, 2019

The Yellowstone Base Camp tour was excellent. We covered a wide variety of Yellowstone sites from the popular attractions to beautiful but less frequented locat…

Read more

Wildland Trekking commented on this review

Hi David, We love to hear you had such a memorable trip. We will be sure to pass your kind words on to Chris and Ed as we know that they will appreciate it. Best, Tiffani

Written on April 9th, 2019

Guide was great, thanks.

Wildland Trekking commented on this review

You are most welcome! Thanks for letting us know and we hope to see you again in the future! Best, Ann Marie

Written on November 9th, 2018

We really Loved Bob! He clearly knows his stuff, and was a real pleasure to have leading us for four days. Meals were also excellent. Really some great dining o…

Read more

Written on November 8th, 2018

THis was my first trip with Wildland Trekking and I had no idea how challenging the terrain and hikes would be. As it turned out, everything was well within the…

Read more

Written on November 1st, 2018

Great blend of hikes and sites. Oz made great meals and clearly displayed a passion for the region.

Appalachian Crest, Valleys & Balds

Written on October 30th, 2018

This was an amazing trip and our guide was a big part of why it was such a wonderful trip! Francisco was very positive, friendly and knowledgeable and inspiring…

Read more
Wildland Trekking Destinations
Questions & Answers
What if I have Dietary Restrictions?

If you have any diet restrictions or preferences, such as vegetarian, vegan, non-gluten, kosher or Atkins, please tell us before hand and we will accommodate your dietary wishes and needs.

Is it ok if I have never backpacked before?

We do not expect any prior backpacking or even hiking experience, however backpacking can be a physically demanding activity. All of our trips are differentiated by level of difficulty. While planning your trip we will work with you to determine the right trip for you based on your physical abilities, experience, and desire (difficulty of 1-5, 1 being easiest, 5 most difficult). We recommend starting an exercise routine several weeks to several months prior to your trip date, especially if you live at or near sea level. Many of our trips are at higher altitudes (7,000 feet up to 14,000 feet), demanding at least a modest level of cardiovascular fitness.

What first aid and safety precautions do you take?

Your safety is our top priority, followed by fun and comfort. All of our hiking guides are very experienced in the mountains and canyons. We require all of our guides to be certified as Wilderness First Responders or EMT's and to have years of wilderness and guiding experience. On all of our multi-day tours the hiking guide also carries a satellite phone.

Will my guide know about natural and cultural history?

All of our hiking guides are very knowledgeable about the history of the areas they guide in. You will have the option to learn about the natural and cultural history of the region you are venturing into. There is a tremendous amount of fascinating history to learn about if you're interested, so just let your guide know how much you want to know!

Do you provide transportation

All multi-day hiking tours in the Grand Canyon, Havasu Falls, Utah, Yellowstone, and Rocky Mountain National Park include transportation from the town of origin to the trailhead and back (excluding Phantom Ranch, Havasu Falls Summer, and Mule-assisted Grand Canyon Classic tours at the Grand Canyon)

What Equipment / Clothing will I need?

Every trip requires sturdy hiking shoes or boots, weather-related clothing, raingear, a headlamp or flashlight, personal items, and the ability to carry 2-3 liters of water (water bottles or hydration bladders).

Where should I leave my car or luggage?

Many of our guests leave their vehicles and luggage at their hotel while they're in the backcountry. We also have offices with attached warehouses in Flagstaff, Arizona and Bozeman, Montana; you're more than welcome to leave vehicles and luggage at one of these locations if you're doing a Grand Canyon, Havasu Falls or Yellowstone Tour. Please note: if you're leaving a vehicle, it will be parked on the street in front of the warehouse, and we don't take responsibility for its security.

Where does my trip begin and how do I connect with my guide?

When you register for a hiking trip you will receive an information packet that details when and where you will meet your guide and group for a pre-trip orientation. For multi-day hikes, this meeting normally takes place in the evening the day before the start date. At this meeting you will prepare for your upcoming adventure. This meeting takes place at the following locations (for all trips not listed, we notify guests of meeting location upon registration): Grand Canyon Tours: 5:00 PM in Flagstaff, Arizona (Mule-assisted Classic and Phantom Ranch tours meet at 5:00 PM at the South Rim) Havasu Falls Tours: 5:00 PM in Flagstaff, Arizona. Utah Trips: 5:00 PM in St. George, Utah Yellowstone Tours: 6:00 PM in Bozeman, Montana Beyond Yellowstone Trips: 5:00 PM in Jackson, Wyoming Yosemite Tours: 5:00 PM in Half Dome Village in Yosemite Valley Sequoia-Kings Canyon: 5:00 PM at the Lodgepole Visitor Center or in Three River, CA Rocky Mountain National Park: Estes Park, Colorado at an agreed upon time Great Smoky Mountains: Asheville, North Carolina at an agreed upon time

What's Included in the Tour Cost?

-A professional, certified, friendly wilderness guide (see guides) -Hiking and camping permits, reservations and fees (park entrance fees not included for the Mule-assisted Grand Canyon Classic and Phantom Ranch tours). -Transportation from the town of origin to the trailhead and back (not included on the Phantom Ranch, Mule-assisted Classic, and Havasu Falls Summer Tours) -All associated camping gear (tents, sleeping pads, sleeping bags, and eating utensils) -Use of a backpack and trekking poles -On multi-day trips: breakfast the first day through lunch the last day and trail snacks -On day hiking tours: lunch and trail snacks -On porter/stock-assisted tours: pack mules, horses, llamas or porters to carry the gear (these trips still require carrying a 10-20lb backpack, depending on the trip.) -On Inn-based Tours: lodging at designated inns or similar substitutes -A Lifetime Family Hiking Membership entitling you and your family to -10% off any future Wildland Trekking trip!
Contact our Travel Experts
+1 844 311 8331
24/7 Support
Our team of experienced tour specialists have travelled to hundreds of countries around the globe and have decades of first-hand travel experience to share. Contact us now to have all of your tour-related questions answered!