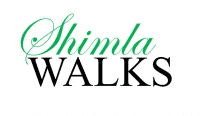 Number of tours

11
Age Range

18-75
Number of reviews

4
Rating

4.5

/5
Response rate

100%
Response time

within 1 day
Written on October 8th, 2018

Collected from hotel on time by our guide whose English was good enough for us to explain that we may need to alter the itinerary due to illness. He was mindfu…

Read more

Shimla Walks commented on this review

Thanks a lot Jim for this lovely feedback. We are always there to serve you better and provide you the best of your holiday in Indian Himalaya.

Written on October 4th, 2018

A group of female teachers have taken part in three guided walk/tours with Summit. Each time the tour was well organised, informative and we were very well look…

Read more

Shimla Walks commented on this review

Thanks a lot Sue. It was great to meet all of you and we are always there to serve you better.

Monika

Written on October 3rd, 2018

We enjoyed every day of this tour. Romantic places changed with adventure by driving in extreme situations. Old Temples, breathtaking hights, nature as well in…

Read more

Shimla Walks commented on this review

Thanks a lot Mam for joining us. It was great to have you with us on this journey. We try to improve more and more by adding more frills to the itineraries.

Written on October 1st, 2018

Excellent and Just Superb

Shimla Walks commented on this review

Thanks a lot Saurabh.
Questions & Answers
Will I get the chance to take photos and interact with the locals?

 During our trips there will be many opportunities for you to meet and talk with locals. You are allowed to take pictures but it is also suggested that you take permission before clicking their houses, lifestyle and them. One way to start any conversation is with pictures.  Children in the villages might ask you to click their picture. If you have a digital camera you are click and show them on screen.  Also if possible for you to bring some photos/postcards of your family, home, city or country where you live, animals peculiar to your country to show them.  People in the hills are very simple and hospitable. They might ask you to come to their house and have a cup of tea as tea is a very common and untimely drink in India. They shall be very happy if you accept their invitation.

What would be the appropriate dressing when taking one of your tours?

 It is very important that when you are travelling to India, you kindly dress up keeping in mind the respect for the local culture, especially Ladies. In some area you might have some people gathering around you, touching you and looking at you for a long time, as you are a foreigner.  As a general guideline full shirts and full length skirts or knee covered skirts are recommended. At some places or the religious buildings shorts are not allowed as it will restrict your entry into buildings.  At religious places you shall be required to cover your head. The cloth is provided by the temple. So kindly follow the tradition other wise the authorities might not allow you to enter the premises.  In India before entering all religious places you are required to remove your shoes. You can also bring a pair of floaters footwear those are easily available in the markets in India too, these footwear are easy to remove and wear.  Women are sometimes not allowed to enter some of the religious places in the hills.

What should I bring as luggage?

 During the itinerary you will be traveling most of the time so pack as lightly as possible (stay under 10 kg/22lb). Most travelers carry their luggage in a back pack, although an overnight bag with a shoulder strap would suffice. Avoid Suitcases.  The mountains can be cold. Night time temperatures can be as low as 5 degrees, so bring a set of warmer clothes; thermal underclothes, being small and light, can be very useful. A warm jumper/jacket, cap, gloves and sunglasses no matter what time of the year, as we travel at altitudes above 3500m. Suggested items:  Travel documents: passport, visa, travel insurance, air tickets.  Health requirements arranged. 1 photocopy of above documents, Money: cash/credit card/ travelers cheques, Money pouch.  Your personal First-Aid kit including rehydration salts, Sunscreen, lip balm and sunglasses due to harsh sunlight and exposure to high altitudes.  Wide brim hat or umbrella  Antibacterial hand gel, when water is scarce.  Day pack to carry your personal needs during the day.  Walking Boots – light weighted.  Boot Protector.  Thin Liner socks : 3 pairs  Heavier outer socks.  Tights, for Women. At least one pair.  T – Shirts. Take several.  Light weighted.  Walking pants.  Rain Pants.  Warm socks.  Alarm clock and torch/flashlight.  Lightweight travel towel.  Refillable water bottle, for filling from thermos.  Ear plugs can be useful if avoind someone snoring in the group.  Your own sleeping bag.  Warm clothes. It is recommended to bring thermal under wear, and either a down or a fleece jacket.  A wind proof jacket.  A pair of gloves.  A scarf or face mask for dust, Sarong for covering up when washing / showering.  Underwear. Three pairs are enough.  Bras. For Women, a couple.  Tampons or Sanitary Napkins. They are easily available in the open market.  Toilet Kit.  Insect Repellent.  Bug Powder.  A candle, large and small rubber bands, plastic bags, tape extra pens etc.

What is the Himalayan weather like during the different seasons?

 In spring you might find snowy conditions or very cold anywhere in Himalayas in India above 8000 feet in elevation. Snow melts from spring onwards but also conditions vary from place to place.  By the end of October any place in the Western Himalayas can be very cold.  From second half of July till third week of September is the Monsoon period in India so if you opt to go for a jeep Tours in these months you might have long rainy days.  Remember that Himalayan climate is particularly dependent on two conditions, the elevation and the time of the year. So be prepared. A drop of 2 degree centigrade every 1000 feet gained in elevation is common.  July to September are the monsoon months in India and there could be some unforeseen problems like road blockages due to land slides or roads damages. So a change or delay in itinerary could be there or we reach the destination from some other route, however it is quite unlikely.  Check out the India Meteorological web site for the latest news on the weather forecast in India.

What kind of accommodation types do your tours include

Hotels, Guest Houses, Home Stay.  During these Jeep Tours we shall be traveling away from the usual and crowded tourist places. So most of the time we shall be staying in guest houses / small hotels / tents.  Although all the accommodation units used are decided after a personal visit and have attached toilets and bathrooms but may not be able to provide hot water showers. Body sponging is possible at the places where showers are not available.

What is the physical rating of your tours?

 The participant should have a certain level of fitness. You may be expected to walk for 5-6 hours a day with your own day pack.  We shall be driving in the hills through the green area and be reaching the brown area commonly known as Cold Desert. The road at a number of places are narrow, bumpy or dusty. At some places we might be crossing the streams or water flow. So due to these conditions we are likely to drive slowly and might become irritating for you. But only those shall enjoy these drives who know how to enjoy the Natural beauty and the landscape around.  We are dead sure that the Geographical Carvings and the Landscape on these drives is so stunning that it does not give you any opportunity to get irritated and leave your camera.  Since we shall be above the Tree line so the effects of altitude can be a problem, but sometimes if the gradient is steep for you then it is suggested to slow down and go gradually.

Are the tours you offer suitable for everyone?

These Jeep Tours / Walks are for those who enjoy traveling without the knowledge of what is around and the next corner. Although we run these programs on fixed itineraries but still we keep the trips as flexible as possible for the convenience and comforts of our clients. In these trips we offer the opportunity to walk to some remote areas where every one wishes to go at least once in his or her life but due to certain reasons, such as health, or time sometimes can't go there. The following is to inform you that these trips require a very Special Type of Traveler;  One who enjoys in the unknown.  One who is ready for the ups and downs of exploratory travel.  One who does not expect silky comforts during the trips.  One who is prepared to pitch in and help when required.  One who does not care what is there around and after the next curve.
Contact our Travel Experts
+1 844 311 8331
24/7 Support
Our team of experienced tour specialists have travelled to hundreds of countries around the globe and have decades of first-hand travel experience to share. Contact us now to have all of your tour-related questions answered!