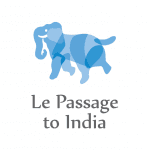 Number of tours

100
Age Range

10-99
Number of reviews

196
Rating

4.8

/5
Response rate

100%
Response time

within 1 day
Written on February 1st, 2020

Everything was enjoyable. I loved Kerala, the scenery, the culture and above all, the people. We had a wonderful driver, Mr Sigin, who was just great. I'd love …

Read more

Written on January 31st, 2020

I was happy to meet the beautiful nature and calm people of South India. The guides and drivers were also very good and it was a fulfilling week.

Written on December 23rd, 2019

Golden moemnst treasured with golden trangle destinations. Thanks Team India.

essence of classic and fusion of historical footprints in rajasthan is super bliss to experince. Thanks team India.

Rajasthan is melodious journey. No doubt it's the heart for all arechitecture lovers. Amazing srvices but Hotels could be better.

Manadawa Havelis, Ranakpur Temples is an bliss to the eyes to experience the high end of architecture. Trust us this state of india has all of it. Kudos to the …

Read more

A local interaction with khejrla people and flying kites with kids is an aamazing experience to have a ride in jeep along with beautiful food and culture of ind…

Read more

Off beat destinantions Mandawa, Khejrla, Pushkar these are one such eminenet hidden golden destinations of india. And I am treasuring them all in my travel diar…

Read more

Taj Mahal was truly an incredible place to witnesss the wonders of glory. India is must visit country.

Written on December 23rd, 2019

just in one word. Incredible journey..!!!
Le Passage to India Tours
Le Passage to India Destinations
Health and Safety Guidelines
Activity and transport safety guidelines:

Covid-19 risk assessment of routes, visit of sights, possible crowds, number of people in the group, reduced services.
Guest safety briefing.
Employee illness management policy.
Covid-19 reporting and emergency procedure.
Compliance with all local regulations mandated by local public health authorities.
Social distancing measures.
Increased hygiene measures.
Personal protective equipment.
Accommodation safety guidelines:
Increased cleaning and disinfection regime
Social distancing in all public places
Reduced maximum capacity
Training for all staff in anti-viral/infection control measures
Do not hesitate to get in touch with us to have more details on all the safety measures taken on tours. (edited)
Contact our Travel Experts
+1 844 311 3006
24/7 Support
Our team of experienced tour specialists have travelled to hundreds of countries around the globe and have decades of first-hand travel experience to share. Contact us now to have all of your tour-related questions answered!