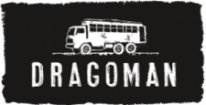 Dragoman Overland
Headquarters in Stowmarket, Suffolk, England
View all tours
Number of tours

342
Age Range

18-99
Number of reviews

136
Rating

4.6

/5
Response rate

96%
Response time

within 2 days
Kat

Chinese Silk Route (Kashgar to Xi'an)

Written on January 9th, 2022

Worst experience of my life 😿

Backroads of Patagonia (Ushuaia to Santiago)

Written on January 31st, 2020

Very well organised trip. A great group of people who really bonded. The tour leaders were excellent; nothing was ever too much trouble and they seemed determin…

Read more

Dragoman Overland commented on this review

Thank you for your great feedback. We're delighted to hear that your Dragoman trip to Patagonia was such fun.

Nepal, the North & Rajputs

Written on January 5th, 2020

Excellent trip , I would highly recommend this trip . It's the best experience ever.

Dragoman Overland commented on this review

Thanks you for your feedback that your Dragoman trip was excellent.

Serengeti, Zambezi & Vic Falls (Nairobi to Cape Town)

Written on December 15th, 2019

My fourth trip with Dragoman says it all.Professional people both at the UK base and on the trip. My next one with Dragoman will be visiting Gorillas in Uganda…

Read more

Central Silk Route (Ashgabat to Bishkek)

Written on December 15th, 2019

James was a great driver, felt very safe with him. An all round good guy too. Grant F

Turkish & Georgian Explorer (Tbilisi to Istanbul)

Written on October 21st, 2019

It was a fun experience, with a nice bunch of people. We joined late in the trip but were made welcome from the start and felt part of the group from the outset…

Read more

Dragoman Overland commented on this review

Great to hear you had such a fun experience!

Best of Peru (Lima to Cuzco)

Written on October 16th, 2019

Couldn't be happier. It was a great tour and a great group of people.

Dragoman Overland commented on this review

Thank you for your five star feedback of your Dragoman trip. We're delighted to hear you couldn't be happier.

Uzbekistan & Turkmen Explorer (Tashkent to Ashgabat)

Written on September 25th, 2019

We had an fantastic trip with Dragoman on the Silk Road in Uzbekistan and Turkmenistan. Jan and Tanya were excellent tour guides and drivers. The group was dive…

Read more

Dragoman Overland commented on this review

Thank you for your great feedback of your trip with Dragoman. You have really summed up all the great reasons for overlanding with Dragoman.

Namibia & Botswana Wanderer (Cape Town to Victoria Falls)

Written on September 8th, 2019

Cape Town to Vic Falls was amazing (would recommend in that direction as it's great to finish in Vic Falls). Do this trip if you love amazing landscapes, incre…

Read more

Dragoman Overland commented on this review

Thank you for your great feedback of your Dragoman trip

Anonymous

Central Asian Explorer (38 destinations)

Written on August 30th, 2019

Our tour guides were only interested in each other and had no experience, knowledge or interest in China. They didn't integrate with the group, and they only or…

Read more

Dragoman Overland commented on this review

We are very sorry to hear of your disappointment about your trip. Dragoman always responds to any concerns very promptly and we do note that in your case we were liaising with you on trip both via our crew and via our customer relations manager in our office. You wrote a letter of complaint on 29th April to which we responded on the same day. You replied saying that you would respond to our email at a later date and we are disappointed to note that you have chosen to do so via Tour Radar rather than corresponding with us directly. As to your crew, we have carefully reviewed the feedback that we have received for these crew since they started working together as a couple and this is consistently good and we can only apologise that you felt that this was not the case for you. (Our customer relations manager will be in touch with you direct.)
Dragoman Overland Videos
Dragoman Benefits
Great Itineraries

Dragoman offers great itineraries, after having taken extra effort to design the trips to offer freedom, flexibility, and the option to take your own time to explore. This gives you the ability to really create your own experience, with all the benefits of a group tour.
Years Of Experience
Having used their years of experience to hone their itineraries, they make sure to include the best of the destination, while not rushing their travelers. While spending more time in each of the places, it means you benefit by not just ticking off the main sights, but by also being able to gain an in-depth understanding of the local area.
Why Dragoman
Off The Beaten Track

Dragoman ensures that you well and truly get off the beaten track. As their trips cover entire continents in Asia, Africa and the Americas, going places that others just can't get to. A few examples of less known places they visit include the spectacular Darvaza Gas Crater in Turkmenistan, a trip to a remote Ethiopian village to meet the Hamar or Mursi tribes, crossing the Bolivian altiplano while going past the Lagunas Colorado and Verde or in Burma taking a trip to a school run by Monks.
Local Experiences
While going on these adventures, Dragoman ensures that you will really be getting involved with the local communities. They are committed to the idea of "giving back" to the places and people in the areas they visit, while making sure the itineraries have room for travelers to interact with local customs and cultures. These grass roots projects are an important part of the tours that Dragoman runs, and the experience they offer their travelers.
Dragoman Travellers Confidence Toolkit
Book and travel with confidence with Dragoman

We have always been trusted for our ground-breaking tours, and our passion for overlanding and exploration remains undiminished in these uncertain times. As the world starts to reopen, the prospect of travel is now tantalisingly close and we have been working flat out to ensure that you can book your next adventure with complete confidence. We have adapted our booking terms to give you greater flexibility and financial protection. We have even identified travel insurers that will give you the very best COVID cover and complete peace of mind.
Many countries are now ready to welcome you back and there is really no better time to book, safe and secure in the knowledge that we are here to advise and support you every step of the way!
This comprehensive set of measures is planned to give our customers confidence in booking and travelling on trips in late 2020 and beyond. The key to these measures is flexibility, safety and financial security. We are now offering:
New Covid-19 and Pandemic insurance
Flexible transfers
Flexible balances
Later balance due dates
No cancellation charges if you transfer to another trip
Honouring 2020 prices, including all discounts
Cast iron bonding through ABTOT


Financial Security

We are fully bonded through our ABTOT bond, so that client's monies are fully protected in event of our insolvency.
Covid-19 and Pandemic Insurance
We work with Campbell Irvine in the UK who has put together a new Travel Insurance Policy which covers travel and medical issues relating to Covid-19 or other pandemics, including cancellation and curtailment cover. Full details on this insurance will be available for anyone thinking of travelling from early July onwards. Travellers travelling with Dragoman, must have proof of an insurance policy covering Covid, including medical, repatriation, quarantine, cancellation and curtailment cover.
Flexible Transfers
Travellers can transfer an existing booking without charge up to 28 days before departure. Exceptions will be any trips requiring permits (56 days for W Walk or Inca Trail and for Gorilla trips etc). This is limited to transfers to trips in 2020 and 2021.
Later Balance Due Dates
Travellers do not need to pay their balance until 28 days before departure. Exceptions will be any trips requiring permits (56 days for W Walk or Inca Trail and for gorilla etc). This is limited to trips in 2020 and 2021.
Flexible Deposits
If travellers cancel their trip before Balance Due Date, the deposit can be transferred to another available trip of their choice. This does not apply immediately to trips with permits, W Walk, Inca Trail or Gorilla trips, but these will be reviewed on a case by case basis to see whether we are able to transfer the permits to later dates. This is limited to transfers to trips in 2020 and 2021.
Cancellation Charges
If a trip is cancelled by the client on or before the Balance Due Date, then there is loss of the deposit unless another trip is booked immediately under our Flexible Deposit Scheme. From the balance due date onwards, cancellation charges will be 100%. Again, this is limited to 2020 and 2021 departures.
Honouring 2020 Prices, including all discounts
For those who would like to transfer their trip to a 2021 departure, we will honour the 2020 price including any discount that they may have received.
Contact our Travel Experts
+1 844 311 8331
24/7 Support
Our team of experienced tour specialists have travelled to hundreds of countries around the globe and have decades of first-hand travel experience to share. Contact us now to have all of your tour-related questions answered!