About
Sziget is a music festival. Sziget is a carnival. Sziget is a tattoo parlour. Sziget...is an experience. By definition the Sziget Festival is one of the biggest music and culture festivals in all of Europe. If Coachella, Burning Man and Woodstock had a love child it would get picked on by Sziget. This week-long European cultural extravaganza in the heart of Budapest does everything bigger and better than your standard music fest! If you've ever hesitated to buy a ticket to a concert because the thought of listening to one type of music for hours bores you to tears...well, Sziget is the answer to your prayers! Even the most indecisive music fan will find their jam at Sziget, which features artists from nearly every genre imaginable. In the past, Sziget has welcomed everyone from Jefferson Starship to The Killers. 2016's musical lineup keeps the momentum going by featuring an amazing list of artists that will not disappoint.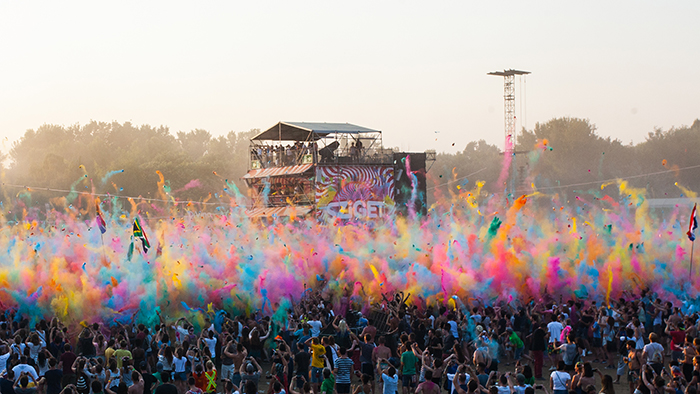 Sziget began in 1993 as a primarily student driven event called Diáksziget, which directly translates to Students' Island. The event continues to be held on the beautiful island of Obuda off the Danube, Europe's second-longest river. The festival's main goal is for attendees to feel free! What does that mean exactly? Well according to Sziget, it means being bombarded with expansive, colourful and interactive art installations of all shapes and sizes! You'll be given the opportunity to experience all forms of art (dance, theatre, fine art, conceptual art, and music) on a beautiful island amongst like-minded people. Sziget is all about welcoming you into a vibrant community you never knew existed!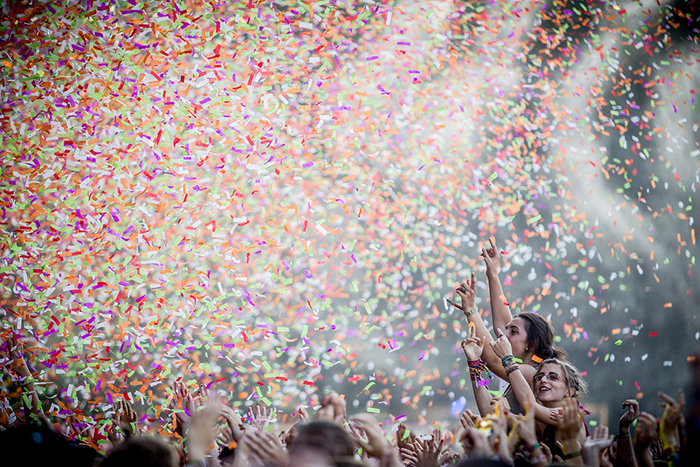 During Sziget, attendees can hang out in a replica of the Beatles' iconic Yellow Submarine, play on a crazy geometric swingset, and take a walk through the forests filled with hanging lamps made from old dresses. Of course there's an extensive list of other activities that are purely observational or completely engaging and visceral. If you only have the chance to go to one music festival in your lifetime, you'll want to add this one to the shortlist.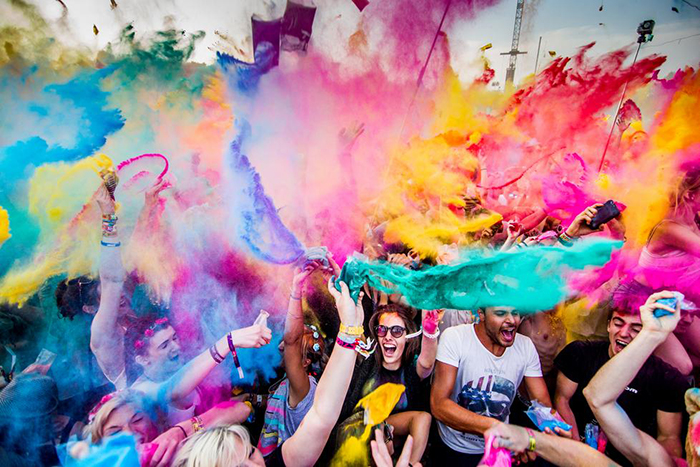 Useful Information
How to Get There
You can get yourself to Sziget several different ways including by plane, train, car and bus. The options for reaching Sziget are quite expansive and are listed in detail on the festival's website.
You might want to consider buying a Sziget-Budapest Citypass which will allow you free access to Budapest's public transportation system as well as discounts at some of the city's famous spas, museums and other popular attractions.
Where to Stay
Your first question should be whether you want to camp on the island or find accommodations in the city. If you'd prefer to stay off the island you'll want to check the distance and public transport connections required to return to Sziget each day. Should you choose to leave the island each night you'll likely want to invest in the Citypass because that'll help reduce costs all around.
Leaning towards camping? You will have a bunch of options to consider but keep in mind that this can get expensive depending on the type of camping you choose and whether or not you want to lug your own camping equipment to Budapest. Check out the list of camping accessories available for purchase. You will have the option to return the equipment and get back €20, or you can keep it as a useful Sziget souvenir!
Options for on-island accommodations include:
Photos courtesy of Sandor Csudai, Divci Kamen and Bőr Benedek.