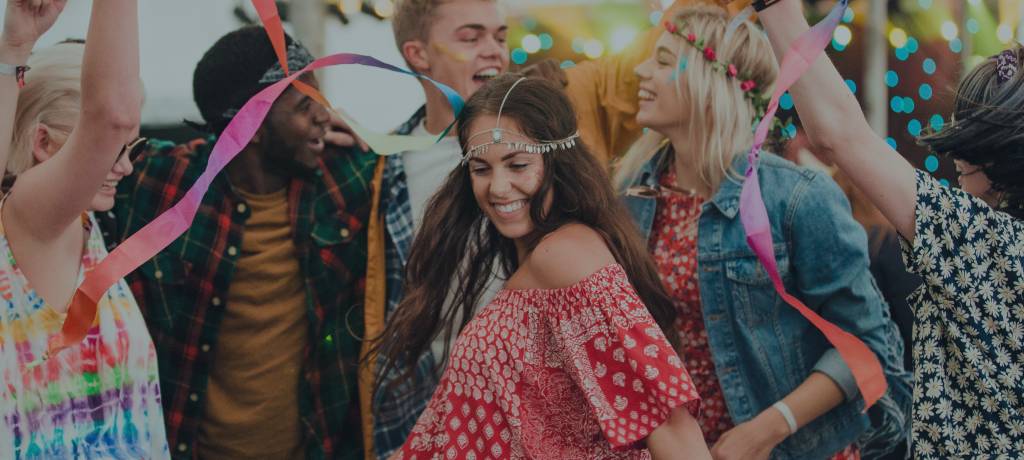 Sziget Festival Tours & Trips
Sziget is a music festival. Sziget is a carnival. Sziget is a tattoo parlour. Sziget...is an experience. By definition the Sziget Festival is one of the biggest music and culture festivals in all of Europe. If Coachella, Burning Man and Woodstock had a love child it would get picked on by Sziget.
The Highlights of Sziget Festival
Music Lineup

Each year, the Sziget line up features some of the best artists in the world. In the past, headliners have included the likes of Kendrick Lamar, Mumford And Sons, Dua Lipa, Gorillaz and the late great legend, Prince. Regarding the current year's line up travellers can refer to the Sziget website or ask their Tour Operator for more details closer to the festival date.

Exhibits and Installations

You'll be given the opportunity to experience all forms of art (dance, theatre, fine art, conceptual art, and music). During Sziget, attendees can hang out in a replica of the Beatles' iconic Yellow Submarine, play on a crazy geometric swingset, and take a walk through the forests filled with hanging lamps made from old dresses. Of course, there's an extensive list of other activities that are purely observational or completely engaging and visceral. 

Camping

Some festival-goers would swear that Sziget is best experienced while camping. On the other hand, staying at a hotel or hostel gives you the luxury of going back to a clean toilet and a warm shower. If you'd prefer to stay off the island you can use public transport connections to return to Sziget each day. If you love camping, you can hire equipment or certain accessories from the festival itself, or you can pack your own supplies for the duration of the festival.
Popular Sziget Festival Tours
Sziget Festival Information
Where is Sziget?

Back in 1993, Sziget began as a student event called Diáksziget which translates to Students' Island, and the event continues to be held on the island of Obuda off the Danube in Budapest. 

How do I get to Sziget?

You can get yourself to Sziget several different ways including by plane, train, car and bus. The options for reaching Sziget are quite expansive and are listed in detail on the festival's website. You might want to consider buying a Sziget-Budapest Citypass which will allow you free access to Budapest's public transportation system as well as discounts at some of the city's famous spas, museums and other popular attractions.

What can I expect at Sziget?

This week-long cultural extravaganza is one of the most popular in Europe, and for good reason! With a diverse, and unique mix of musical performances, you'll find some of largest names in the industry heading up the main stage, with plenty of smaller, intimate performances that festival-goers will remember forever. In addition to some of the best performances you will ever see, there are endless interactive installations and workshops that you can attend during your time on the island.

Where can I stay during Sziget?

Your first question should be whether you want to camp on the island or find accommodations in the city. If you'd prefer to stay off the island you'll want to check the distance and public transport connections required to return to Sziget each day. Leaning towards camping? You will have a bunch of options to consider but keep in mind that this can get expensive depending on the type of camping you choose.
Sziget Festival Essentials
Buy your tickets online (costs range from €59 for a day pass, up to €249)
Book your accommodations early
Do not bring alcohol or illegal drugs
Bring closed-toe waterproof shoes in case it rains
Opt to bring a raincoat instead of an umbrella
Bring sunscreen, sunglasses and a hat
Stay hydrated
Bring mosquito repellent
Bring a bathing suit
It might be tempting but DO NOT attempt to swim to the island, it's illegal and very dangerous
Don't worry about bringing loads of cash, everything can be purchased via card 
Other tours you might like...
Discover the world with our vast selection of multi-day group tours.
A TRAVEL MAGAZINE BY TOURRADAR
Popular Sziget Festival Tours Operators