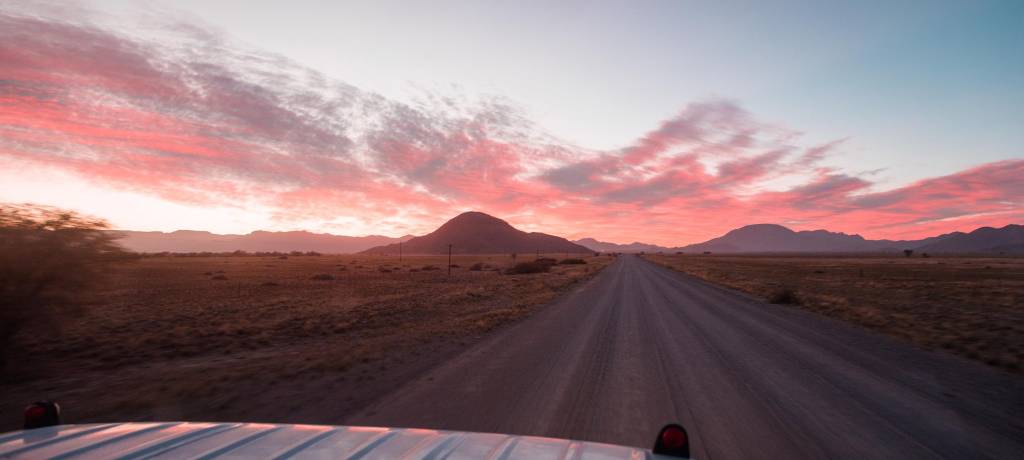 Self-Drive Safaris in Africa
A self-drive safari delivers a sense of freedom, adventure, and discovery that you simply can't get on a traditional guided tour. Nothing compares to the thrill of hitting the open road in search of world-famous natural wonders and extraordinary wildlife. If you want to explore Africa independently at your own whim and pace, browse our range of self-drive tours and make your safari dreams a reality.
Best Self Drive Safari Vacations
Best self-drive safari destinations in Africa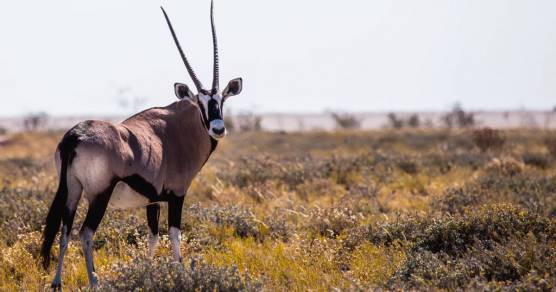 Namibia
If you're planning your first-ever self-drive safari, Namibia is a fantastic choice. It has everything you could ever want in a self-drive holiday destination: it's a safe place to travel, it has an excellent road network, and its national parks are brimming with incredible wildlife. Plus, this country's sweeping desert landscapes are best explored by vehicle (just be sure to request a 4x4 vehicle so you can safely cruise over the many gravel roads you're likely to encounter). A self-drive itinerary in Namibia is sure to include the country's top sights, from the famous Sossusvlei sand dunes to Fish River Canyon, Swakopmund and Etosha National Park, which is home to four of the Big Five.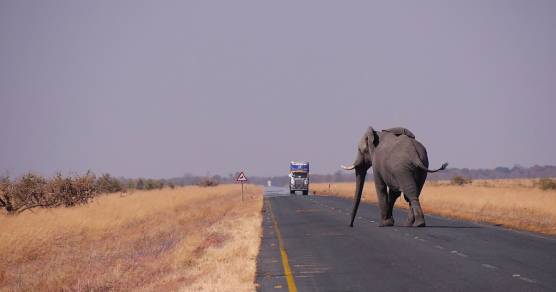 Botswana
The thrill of driving solo through Kalahari Game Reserve, exploring some of the last untouched wildernesses in Southern Africa, game viewing without the typical tourist hordes you'll find in other countries — there are so many reasons why Botswana is a superb destination for self-drive safaris. This country is astoundingly beautiful, so no matter what your itinerary includes — whether it's camping in Chobe National Park, cruising through the Okavango Delta's intricate waterways, or searching for big game in Kgalagadi Transfrontier Park — you'll be blown away by everything Botswana has to offer. There's truly no better way to experience the best of Botswana than by 4x4 vehicle!

South Africa
Whether it's your first self-drive holiday or your fifth, South Africa is guaranteed to deliver an incredible and unforgettable experience. There's so much to see and do here, and the country's excellent infrastructure makes it easy to get from point A to point B. What's more, South Africa boasts an unbeatable variety of wildlife, a fantastic range of accommodations for every budget, and some of the most iconic national parks on the continent. Start your adventure in Johannesburg and then head to Kruger National Park to set off in search of the Big Five. At the end of your holiday, take some time to unwind and recharge your batteries at one of Cape Town's gorgeous beaches.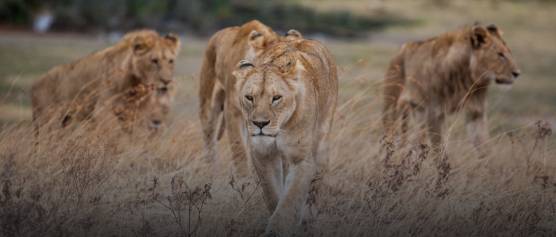 Tanzania
Home to one of the most spectacular wildlife events on the planet, the Great Migration, Tanzania is the ultimate self-drive safari destination when it comes to game viewing. The iconic Serengeti National Park and Ngorongoro Crater are two must-see spots on any Tanzania itinerary, as well as smaller and more intimate reserves such as Tarangire National Park and Arusha National Park. The Serengeti, in particular, is a haven for large herds of wildebeest, lion, cheetah, elephant, and more, so you won't have to travel far to spot a variety of big game. Although the country's major roads are well maintained, driving conditions tend to be more challenging in Tanzania compared to destinations like South Africa and Namibia.
Best time for a self-drive tour in Africa

Frequently asked questions
What is the most important thing to consider?

Make sure to bring warm clothes and plack plenty of layering pieces for those chilly early morning and evening excursions. To get a better idea of what to pack for a self-drive safari, refer to our safari packing list.

What is your top tip for an unforgettable self-drive experience?

You're not going to see a lion or rhino around every corner, so try not to become too fixated on spotting the Big Five! There are so many other incredible species to find, even if they happen to be more common. Also, don't forget to pause and take in the beauty of your surroundings every so often!

How can I book a self-drive safari?

It's easy to book a self-drive safari on TourRadar: simply browse our range of self-drive tours and trips and choose the option that suits you best! You can filter the results by country, price range, and more to find the perfect holiday.

How to choose the right safari?

The easiest way to choose the right safari is to consider important factors like what animals you most want to see and what time of year you're able to travel. Then, you can better narrow down your options and find the ideal self-drive safari tour.
Contact our Travel Experts
+1 844 311 8331
24/7 Support
Our team of experienced tour specialists have travelled to hundreds of countries around the globe and have decades of first-hand travel experience to share. Contact us now to have all of your tour-related questions answered!
A TRAVEL MAGAZINE BY TOURRADAR