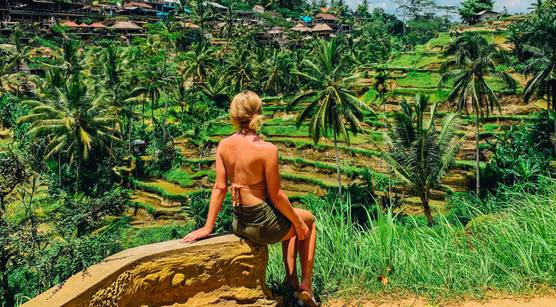 TourRadar and TruTravels Team Up to Launch Free Week-Long Virtual Vacation in Asia
TourRadar and TruTravels want to help people experience Asia through a multi-day virtual tour from the comfort of their homes
TourRadar
, the world's largest online travel marketplace for multi-day tours; and travel specialists
TruTravels
, today announced the launch of their week-long virtual tour of Asia. Starting Monday, May 18th through Sunday, May 24th, TruTravel's local guides will bring authentic regional experiences from Asia into people's homes. The virtual tour was designed by TourRadar and TruTravels to highlight aspects of touring that anyone can do from their living room: cultural exchanges, working out, cooking, and cocktail making! A new experience will launch every other day, and the videos will continue to live on a dedicated
TourRadar landing page
so viewers can experience them at their own pace.
"A lot of travel lovers are housebound right now, so we wanted to come up with a free and fun way to help them get through the week," said Christian Wolters, Chief Marketing Officer at TourRadar. "While there are a lot of one-off virtual travel events out there, we wanted to design a more ongoing, immersive experience throughout the week, the kind that you can only get through a multi-day tour."
Virtual travelers on the tour will start with gratitude and intention through a Balinese offering. Throughout the week, they will work up a sweat with a beachside workout, learn how to make an authentic Filipino Adobo dish from scratch, and enjoy a cocktail making happy hour with a local mixologist.
"At the start of this pandemic, we knew that unfortunately, it was going to be a while until we were able to take people to travel in our amazing destinations so we wanted to bring TruTravels to our travelers," said Charlie Ransom, General Manager of TruTravels. "We wanted our incredible crew from all of over the world to show off their destinations, cultures & personalities that make our trips so special! We hope people enjoy our videos and hope even more so that they can join us on the beach with a beer in hand soon! Don't quit your daydream!"
To join the tour, visit
/mlp/virtual-travel-best-of-asia
or follow TourRadar on
Instagram
. A new experience will launch every other day from Monday, May 18th through Sunday, May 24th at 12pm EST. Each tour experience will continue to live on TourRadar so viewers can experience them whenever they please.
The full schedule:
Balinese offering
In Bali, you'll find a "Canang sari" almost everywhere. In temples, at the entrance of homes, shops, and so on, as a symbol of gratitude to the gods. Start your week with gratitude and intention by learning more about these beautiful offerings and why they are such an integral part of Balinese life. 
Beach workout
When you travel to Asia with TruTravels, you get to take a surf lesson, and with so many gorgeous coastlines, the region is prime for it. While you can't hang ten Asia's best surf spots just yet, you can work up a sweat with this beachside workout and start cultivating some of that core strength for when you hit the waves. 
Cocktails at sunset
Put on your favorite vacation outfit and grab those martini glasses because we're bringing back everyone's favorite holiday tradition: cocktails at sunset. Join TruTravels for happy hour as a local mixologist shows you how to make delicious drinks from behind a beach bar. We've even created a special playlist for you on Spotify! 
Cook up a storm 
Asia's mouthwatering food has been inspiring travelers to visit for decades. Time to stock up on some ingredients and take your taste buds on a little trip of their own. TruTravels has teamed up with a local chef to show you how to make an authentic meal from scratch.