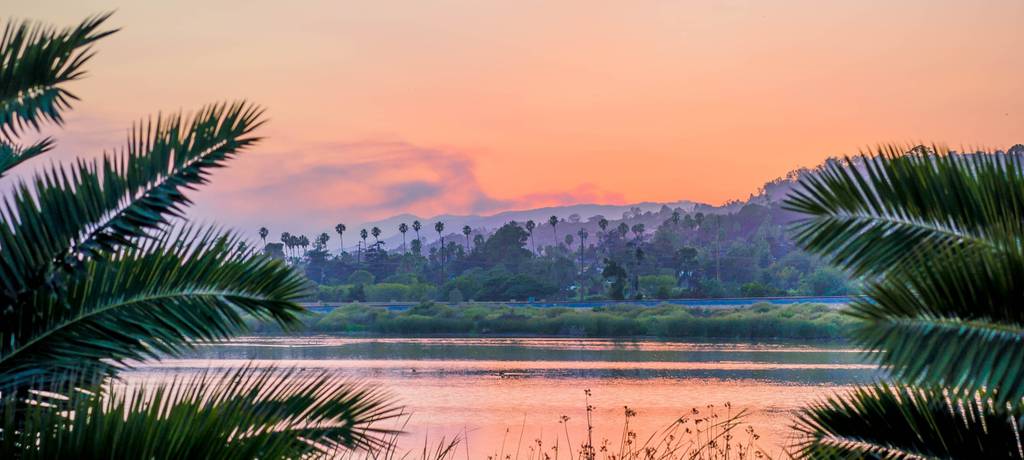 Take a Week-Long Virtual Vacay in Asia
TourRadar has teamed up with TruTravels to whisk you off to Asia for a week-long virtual tour. Over the next few days, local guides will bring authentic regional experiences from Asia into your home. Start the week with a Balinese offering, work up a sweat with a beachside workout and make a toast with cocktails at sunset. Pull out those vacation outfits and away we go!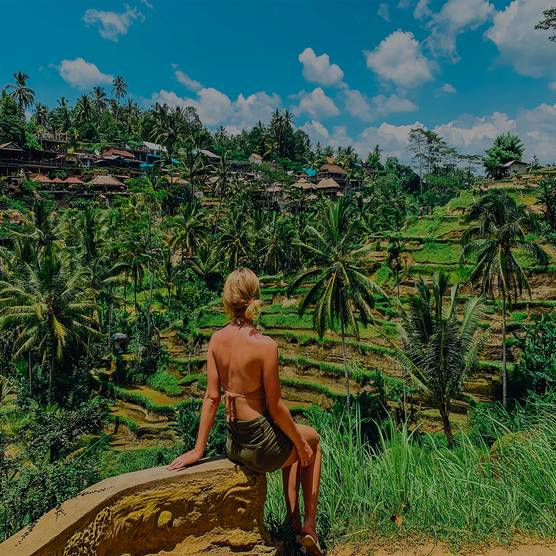 Discover authentic experiences at home with TruTravels
TruTravels run trips for young, fun-loving travellers looking to maximise their vacation while having the time of their lives. Get a taste of culture, adventure and relaxation as you make new friends and engage with local communities through life-changing group travel experiences that are the perfect balance between hotspots and unique experiences. 

TruTravels trips across South East Asia and Latin America simplify life by including all accommodation, activities and transport. Their hassle-free travel style means you spend more time enjoying yourself and less time worrying about the budget. 

TruTravels' laid-back and youthful approach helps travellers feel at ease in new surroundings and connected to a group of people who have now become their family. And now they're bringing a taste of their life-changing group travel experiences to your home.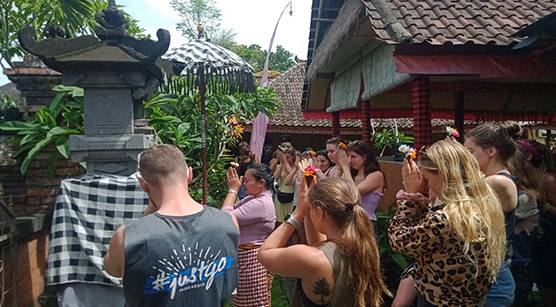 Balinese offering
In Bali, you'll find a "Canang sari" almost everywhere. In temples, at the entrance of homes, shops, and so on, as a symbol of gratitude to the gods. Start your week with gratitude and intention by learning more about these beautiful offerings and why they are such an integral part of Balinese life.
 
Watch now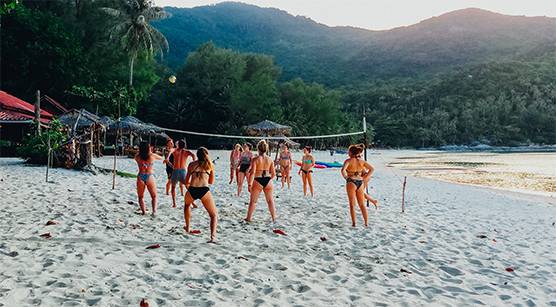 Beach workout
When you travel to Asia with TruTravels, you get to take a surf lesson, and with so many gorgeous coastlines, the region is prime for it. While you can't hang ten Asia's best surf spots just yet, you can work up a sweat with this beachside workout and start cultivating some of that core strength for when you hit the waves.
 
Watch now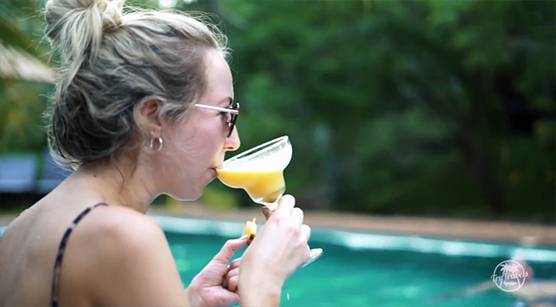 Cocktails at sunset
Put on your favourite vacation outfit and grab those martini glasses because we're bringing back everyone's favourite holiday tradition: cocktails at sunset. Join TruTravels for happy hour as a local mixologist shows you how to make delicious drinks from behind a beach bar. We've even created a special playlist for you on
Spotify
! 
Watch now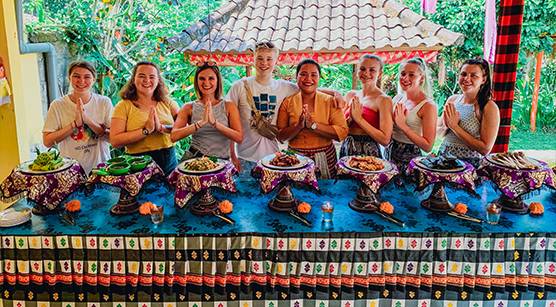 Cook up a storm
Asia's mouthwatering food has been inspiring travellers to visit for decades. Time to stock up on some ingredients and take your taste buds on a little trip of their own. TruTravels has teamed up with a local chef to show you how to make an authentic meal from scratch.
Watch now
In partnership with TruTravels
A message from TruTravels – 'we recently shared this video which we hope was a unifying message for our travellers where we talked about all the people involved in the industry and how the world needs travel. We understand the impact that the recent events have had on everyday people from across the world, from Tuk Tuk drivers to Tour Guides. We are asking people to support the industry by keeping your booking on file and heading off for the trip of a lifetime when things are back to normal. In other words, just because things are down at the moment, don't give up on that trip. This will pass and when it does, we want you to see the world with TruTravels, don't quit your daydream.

Watch our full video below.