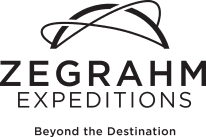 Number of tours

0
Age Range

40-80
Number of reviews

8
Rating

4.8

/5
Response rate

93%
Response time

within 2 days
Alison

Ultimate Seychelles with Aldabra Atoll (from Zanzibar to Mahe Island)

Written on March 4th, 2020

Zegrahm gets my highest recommendation. I recently returned from a 13-day Seychelles exploration and snorkel/dive adventure beginning in Zanzibar, visiting so…

Read more

Australia's Kimberley: A Voyage to the Outback 2019

Written on May 24th, 2016

This was an amazing trip with a good mix of wildlife, landscape and cultural elements. The on-board experts were all friendly, informative and clearly knowledg…

Read more
With Our Compliments
When you travel with Zegrahm, virtually everything is included in the cost of the trip:
Complimentary activity options, from kayaking, snorkeling, and diving to cultural tours, wine tastings, and traditional performances -All gratuities, from porters and ship's crew to tour guides and drivers -All accommodations -World-class lecture and expedition team -All meals on board and with the group ashore, including beer and wine with lunch and dinner -All entrance fees, taxes, and landing and port charges -Arrival and departure transfers on group dates -Gift certificates for recommended expedition gear -Comprehensive pre-departure packet to prepare you for your trip -Dedicated staff to answer all of your questions and assist with flight arrangements -Medical expense coverage and emergency evacuation insurance
Explore With Experts
Our Leaders
We hear it from our guests time and again: Zegrahm field leaders are out of this world. That's because we've made it our priority from Day One to recruit the top experts in their respective fields. When planning each adventure, both by ship and on land, we build the ultimate dream team for the destination: marine biologists, ornithologists, geologists, botanists, historians, anthropologists, archaeologists, and dive masters. Zegrahm field leaders are well-known throughout the world; many of them are published writers, authors, and photographers. All are passionate about travel and the world around them. An added plus: They're also engaging, personable, and caring. During our small-ship expeditions, you can look forward to an ongoing series of destination lectures, photo presentations, daily recaps, and onshore interactive walks. On land journeys, one or two field experts will share their intimate knowledge of the region, its wildlife and its cultures, while ensuring that you have a smooth and well-rounded expedition experience.
Zegrahm Expeditions Ships
Questions & Answers
What is expedition travel?

Ocean voyages, land tours, and safaris to far-flung destinations that provide travelers with adventurous and educational experiences qualify as expedition travel. An expedition comprises a small group of adventurers who investigate unusual places of cultural and/or natural significance, led by experts who enlighten these travelers and manage logistics of the journey. The nature of our destinations, itineraries, and activities in those destinations, and the quality of accommodations and leadership distinguish Zegrahm Expeditions. When defining "expedition travel," it is often easier to explain what it is NOT: resort vacations, pleasure cruises, and mass-market tours.

How long have you been a travel company?

Our founders created Zegrahm Expeditions in October of 1990 with one clear reason: to offer travelers the most intriguing adventures in the world, whether by land or sea.

What makes your trips different from those offered by other companies?

To answer succinctly: People and Places. Field leaders founded our company – people with vast knowledge of what adventurers expect in a high-quality expedition. Thus we hire only the best and brightest, because people make an important difference in your travel experience. Our program managers and air department put a particular emphasis on outstanding customer care long before you arrive in your destination. We thoroughly scout locations and use our firsthand knowledge to expertly plan itineraries that are filled with unique opportunities. During expeditions, world-class leaders and lecturers provide an insightful and comprehensive educational component to the journey. Meanwhile, the array of places Zegrahm takes you is unlike any other offered in the industry. We operate on all seven continents, far removed from standard routes. From Antarctica to the Arctic, and the hidden corners in between, we explore remote and exotic locales, at the best time to be in each destination.

What kind of people travel with Zegrahm? Do you have to be physically fit to go on Zegrahm trips?

Our passengers are educated, curious, and adventurous. All voyages have a great mix of single travelers and couples. Our passengers' most common traits are passion for travel and the wish to share that passion with fellow passengers. For most activities a relatively low level of exertion is required. You will need to climb into and out of Zodiacs and tenders for excursions ashore and diving and snorkeling activities (staff and crew members will be on hand to assist). Ashore, you must be able to walk moderate distances over beaches and sometimes rough terrain. We offer short and long walks or hikes; there are always options to accommodate those with different physical inclinations.

Are there children on your trips? Do you offer family voyages?

We design most of our trips for mature travelers, though a few programs (like The Galápagos or Antarctica) would be appropriate for younger people traveling with their parents, grandparents or other adult family members. We do not have a set age limit, though our trips would not be appropriate for infants and toddlers. Occasionally there is a minimum age requirement from a land operator in a particular country, so it is always good to inform our Expedition Advisors when children under the age of eighteen will be traveling with you.

Are your guides specialists in wildlife, history, and culture? How many naturalists and guides are on each trip? What is the leader-to-group ratio?

We pride ourselves on the quality of our leaders; experts in their fields, they are dynamic people with a love of learning. Ornithologists, marine biologists and general naturalists, geologists, anthropologists, and historians — we staff each expedition with the leaders best suited for the region and the expected adventure. The number of naturalists and guides on a trip depends on the number of passengers. The average leader-to-passenger ratio is 1:10.

When is a good time to go on the trips? What will the weather be like?

We travel to each destination at its optimal time of the year. Each of our itineraries has a "Before You Go" section. This gives an average temperature range for the region at the time you will visit. Several months prior to your departure, we also send pre-departure material which lists what kind of clothing and travel gear are suggested for activities on and off the ship.

What type of ships do you use? How many passengers do the ships accommodate?

We employ a variety of exclusively chartered ships, icebreakers, and yachts for our programs, using the best vessels available in our destinations. Vessel sizes range from 16 to 40-passenger yachts and catamarans to small expedition cruise ships or icebreakers that accommodate as many as 110 passengers. You may view photos and fact sheets for the ships in the tour pages

What kind of accommodations can I expect? What amenities are available on the ships and in the cabins?

Our ships are comfortable and each features a dining room, lounge, small library, and experienced staff members to serve you. Cabins are equipped with en suite bathroom facilities, hairdryers, in-room security drawers, and are cleaned and serviced daily. Our larger vessels may also have exercise facilities, a gift shop, and hair salon providing simple hairstyling services. On land we attempt to provide the finest accommodations available in that particular part of the world, although on some of our extension programs, we will be in rural or remote areas where Western amenities are not the norm.

What kind of food will be served? Will there be vegetarian and low-fat options? Do we eat in a group or at private tables? Can I eat on my own?

Meals on the ships are generally international or American specialties, with additional selections available reflecting the area of the world we are traveling in, all prepared by international chefs. Breakfasts are standard American fare. Meals ashore vary depending on the restaurants we frequent and the part of the world we are in. Special dietary menus, such as vegetarian or low-fat, can be accommodated on board, with the exception of kosher cuisine. We do our best to provide such menus on land as well. We ask you to notify us well before departure so that we can prepare appropriately. All meals on board are served in group seatings. Generally breakfast and lunch are buffet-style, while table service is provided at dinner. Tables are typically large, so you will likely be dining with other passengers.

What activities are available during the voyage and do they cost extra? Is entertainment available on board the ship? What do we do at night and do I need to wear formal clothing? Will we get off the ship often?

Our expeditions are educational and active outdoor adventures, and the majority of our activities are scheduled off the ship. There will be opportunities for hikes and walks, birding tours, Zodiac excursions, and, depending on the location and time of year, cultural visits and snorkeling and diving. Activities for each program are detailed in the itinerary and included in the cost of the voyage unless specifically noted. We provide an onboard lecture series on a regular basis. These presentations cover aspects of our voyage and the surrounding environment. In the evenings and on days at sea, we occasionally show movies or videos relevant to our destinations. Traditional ship entertainment (song and dance, lounge acts) is not featured on our programs. However, there are often cultural performances organized on our landings, where you can see native dances and/or musical performances. The degree of dress is in accordance with one's personal preference. There is no need for formal clothing for our activities; however, you may wish to bring dressier clothing for the captain's welcome and farewell cocktail parties on board. On these occasions, women may choose to wear a suitable dress or other attire, and men a jacket and/or tie. You may also want to bring such clothing for any evenings on the town during the land portion of our programs.

What is the experience level needed for snorkeling or diving?

No previous experience is required to snorkel, but we suggest that if you have your own mask and fins, bring them to ensure comfort and fit. Scuba divers must have their Advanced Open Water diving certificate and must have completed two open water dives within one year of the trip's departure. All scuba divers will need to complete required documentation - which includes medical and general information, a diving liability waiver form, and dive history - and return it to our office. Participants who do not return the necessary forms will not be allowed to dive. For the safety of passengers and staff, our dive masters may restrict diving opportunities if they deem the participant is not properly qualified.

What are wet and dry landings and what does that mean to me?

The terms "wet" and "dry" refer to the types of landings on our shore excursions. Wet landings require stepping into water up to ten inches deep and wading ashore. Dry landings make use of a dock or other object to step ashore directly. For wet landings in colder destinations, you will need waterproof rubber boots (or overshoes) and waterproof pants that fit over your pants. Once ashore, you can change into your hiking or walking shoes. For warm-weather wet landings, you will want to bring waterproof sandals or aqua socks and wear shorts, a sarong, or pants that are easy to roll up.

What clothing and gear will I need to pack?

Your pre-departure material includes clothing and packing advice, as well as a packing checklist that is put together for each trip, but you can start shopping immediately by visiting our online Gear Shop. Our store offers a wide selection of state of the art apparel and accessories for your upcoming adventure.

Are there doctors on board? Is there a charge to use their services?

An English-speaking, certified doctor will be on board most of our voyages, depending on the ship and departure date; please contact our office to check your specific departure. There may be a charge for the doctor's services. If applicable, charges are posted in the infirmary and charged to your shipboard account.

Will I be able to e-mail, fax, mail letters or postcards, or make phone calls from the ships? Is the Internet accessible on the ships?

Most of our vessels have facilities for incoming and outgoing e-mails, faxes, and telephone calls. However, passengers are charged for all such communications, which can be expensive. On a few of the ships, e-mail accounts are set-up once you are onboard and are part of the ship e-mail system (Internet access is not available on these ships). On other ships, you are able to access the Internet and e-mail accounts such as Gmail, Hotmail, and Yahoo. Before you depart on one of our expeditions, you will receive pre-departure material that outlines what services your specific ship offers. You can mail letters and postcards by placing them in a mailbox on the ship. The ship pursuer then posts it for you and charges your room for the cost of the postage. However, mail can only be sent when the ship is at a port with mail facilities.

Is smoking allowed while on board the ships? If so, can I expect there to be many smokers on board? What is your smoking policy for the land portions of your itineraries?

All of our ships do not allow smoking in cabins but may allow smoking on outside decks or in designated areas. In general our passengers are nonsmokers; passengers who are sensitive to cigarette smoke should not have a problem on our trips. All shared accommodations on land portions of our itineraries will be nonsmoking.

What is included in the price of a trip?

Overall, prices include accommodations in hotels and on board the ships as outlined in the itineraries; all onboard meals; meals on land as indicated in the itineraries; group transfers; services of the expedition staff, including lectures, briefings, slide/film shows; all group activities and excursions; landing and port fees; all gratuities. The specific details for each trip can be found in the "Rates" section for that expedition.

Are your trips good for single travelers? What is your single occupancy pricing?

All of our trips are excellent for single travelers because of the spirit of adventure, shared learning, and resulting camaraderie among participants. We attract numerous singles who feel extremely comfortable traveling with Zegrahm. Our prices are based on double occupancy; we offer attractive single rates, which can range from 1.25 to 1.7 times the double occupancy rate. Our land accommodations are often deluxe accommodations, where single supplement costs can run high.

Is the price of my air tickets included? Will Zegrahm help me purchase air tickets once I book the trip? Can I modify my flights to leave/return home earlier/later?

Air fare is not included in the cost of the expeditions unless indicated. Our air department is able to assist you with flight arrangements. Approximately six months prior to departure we will send you a flight request form. Our staff is happy to tailor your schedule to your individual needs, including arrival before the expedition date or a later departure.

How are my trip payments protected?

As Zegrahm Expeditions is a member of USTOA (United States Tour Operators Association), all trips payments are protected up to one million dollars. Please note that this does not preclude clients from adhering to the published cancellation penalty policy; all terms and conditions apply. It is for this reason that clients are strongly urged to purchase travel insurance. However, should a client have to cancel and a refund is due, this can be accomplished immediately.

Do you offer, or recommend, travel insurance?

We highly recommend trip cancellation and interruption insurance, which provides valuable coverage against an emergency that may force you to cancel or leave an expedition while it is in progress. Like insuring your possessions, your expedition is an important investment that should be covered. Travel Guard is the worldwide leader in insurance and assistance programs insuring over nine million travelers annually. Please proceed to our insurance page for more information or to purchase.

When will I receive my final documents, including airline and ship tickets?

Approximately four weeks prior to departure, you will receive a final documentation packet, which will include your airline and ship tickets.

How do I find out the health and visa requirements for a trip?

Approximately four to five months prior to departure, you will receive pre-departure material which details all of the required visas and vaccinations needed for the program. It will also cover additional entry requirements and health recommendations, along with other information to help you prepare.

Do you have a recommended reading list in preparation of my trip?

Approximately four to five months prior to departure, you will receive pre-departure material which includes an extensive reading list that we put together for each trip.
Contact our Travel Experts
+1 844 311 3006
24/7 Support
Our team of experienced tour specialists have travelled to hundreds of countries around the globe and have decades of first-hand travel experience to share. Contact us now to have all of your tour-related questions answered!