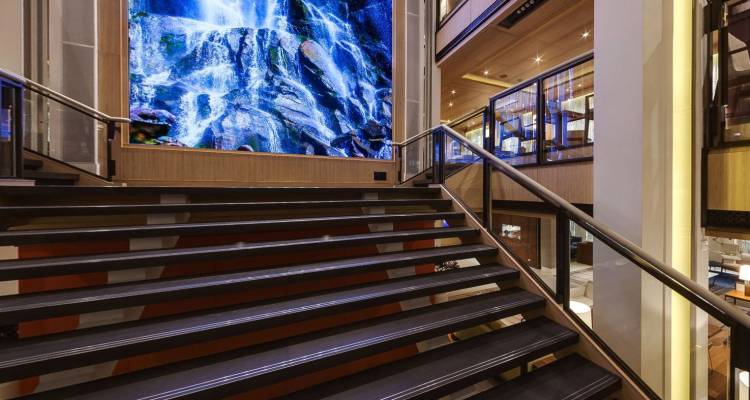 Built

2021

Guests

930
Crew

465

Length

227 m / 745 ft
Staterooms

464

Gross Tonnage

47842 gt
Beam

28 m / 92 ft

Cruising Speed

20 kn / 37 kph / 23 mph
Ship Overview
Viking Ocean Cruises boasts a fleet of new, all-veranda, state-of-the-art ocean ships. Each identical sister ship carries only 930 guests and is engineered at a scale that allows direct access into most ports. Classified by Cruise Critic as "small ships," the fleet features understated elegance and modern Scandinavian design.
Expand your horizons on this comfortable, award-winning ship, intimate and thoughtfully created by experienced nautical architects and designers to enrich your interaction with your destination in every way.
The Spa
The Viking Living Room
Guest Services
Fitness Center
Viking Bar
The Theater & Bar
Cinema 1 & 2
Torshavn
The Shops
Atrium
The Restaurant
Wraparound Promenade
Navigational Bridge
Main Pool (with retractable roof)
Explorers' Lounge (main level)
Wintergarden
Aquavit Terrace (with al fresco dining)
Infinity Pool & Hot Tub
Explorers' Lounge (upper level)
Outdoor Gym & Yoga Area
Medical Center
Staterooms / Suites
Stateroom with Veranda (V1, V2)
Deluxe Stateroom with Veranda (DV1,DV2,DV3,DV4,DV5,DV6)
Penthouse Stateroom with Veranda (PV1, PV2, PV3)
Penthouse Junior Suite (PS1, PS2, PS3)
Owner's Suite (OS)
Explorer Suite (ES1, ES2, ES3)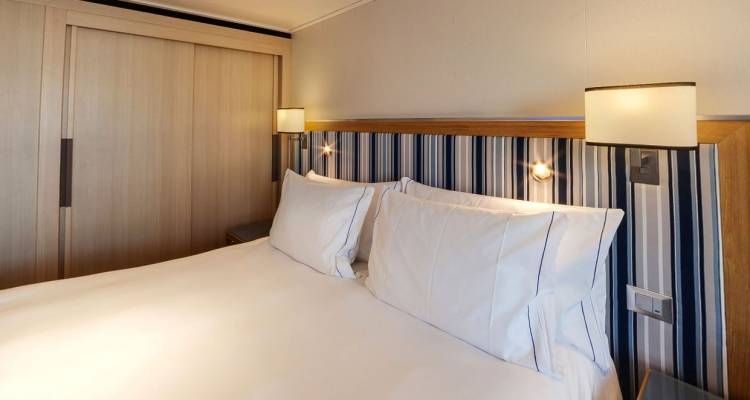 Features
Ensuite Bathroom
Television
In-room phone
Double bed
Twin beds
Bathrobe
Slippers
In-room safe
Hair dryer
Luxury bed linen
Toiletries
Storage space
Mirror
Bottled water
Shower
Wi-Fi
Mini-fridge
USB ports
Maid service
Entertainment system
Butler
Power Outlets
Room service
Shore Excursions
Deck Plans

Stateroom Categories

Deck A

Deck 9

Deck 8

Deck 7

Deck 6

Deck 5

Deck 4

Deck 3

Deck 2

Deck 1
Dining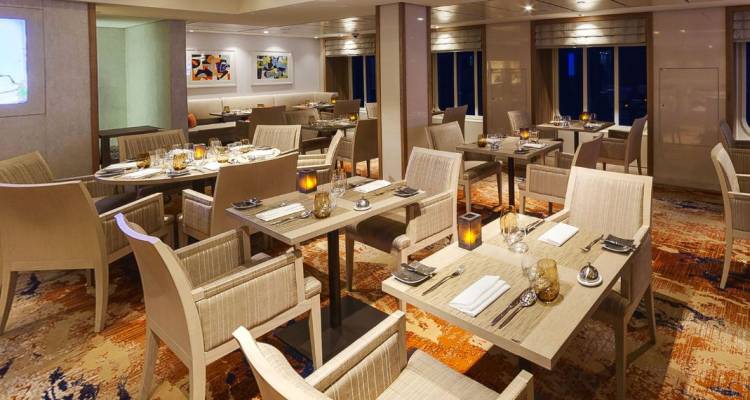 The Restaurant
Our main dining venue, The Restaurant offers the highest onboard dining experience amid a streamlined Scandinavian design. The menu includes regional cuisine and always available American classics enhanced with locally sourced ingredients, so you can explore new cultures through food.
Manfredi's®️ Italian Restaurant
Manfredi's offers the best of Italian cuisine, whether the farm-inspired heartiness of Tuscany or the famed flavors from Rome. Subdued, ambient lighting creates a warm, welcoming air in this traditional restaurant recalling Italy's beloved trattorias.
The Chef's Table
The sommeliers and culinary masters at The Chef's Table create the perfect pairing of food and wine. During a multicourse tasting, they pour select vintages and serve thoughtfully prepared dishes made for each other.
World Café
With live cooking, an open kitchen and premium sushi/seafood choices, the World Café provides a vibrant interactive experience and a wide range of international flavors. Dine indoors or al fresco on the Aquavit Terrace for stunning panoramic views.
Aquavit Terrace®️
In the spirit of the revolutionary outdoor settings of our award-winning river ships, we have created the Aquavit Terrace, providing more al fresco dining experiences than on any ship at sea.
Mamsen's®️
Located in the Explorers' Lounge and named for "Mamsen," the Hagen family matriarch, this venue offers Norwegian specialties for breakfast, lunch, an afternoon snack or evening treat.
Wintergarden
In this elegant space under a canopy of Scandinavian trellised wood, you can participate in a calming tea ceremony or indulge in afternoon tea service while enjoying the soft strains of a string quartet.
Pool Grill
For a relaxed lunch or afternoon snack, the Pool Grill serves casual fare prepared to order. Choose from our Viking Burger, Seared Ahi Tuna and much more. A small salad bar is also available for a lighter meal.
Room Service
Care to enjoy a quiet dinner in the comfort of your stateroom? A midnight snack? Or perhaps breakfast in bed? For your convenience, we offer 24-hour room service, 7 days a week, with many of our signature dishes to choose from.
The Kitchen Table
Immerse yourself in local culture and cuisine on an optional interactive culinary journey. At our onboard cooking school, experience firsthand how our ships' world-class chefs bring distinct, local flavors from market to table.