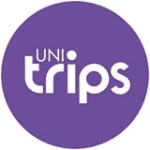 Number of tours

9
Age Range

18-39
Number of reviews

26
Rating

4.4

/5
Response rate

100%
Response time

within 2 days
Christmas Eurotrip: Imperial Cities Express Tour

Written on January 13th, 2020

The complete tour was in Spanish, didn't realize it while I booked the tour. Would have been great if the tour title says "Spanish". But, the tour guides were r…

Read more

Candice

Summer Eurotrip: Express Western Europe Tour

Written on August 21st, 2019

Everything was outstanding! The food & accommodation at the Frankfurt hostel was the best but everywhere was pretty amazing! Borja was the most amazing, caring…

Read more

Written on July 24th, 2019

Enjoy the sceneries good food and good company. Also learn new language and make new friends thanks

Summer Eurotrip: Ciao Italia

Written on June 29th, 2019

Overall, incredible experience. Only couple of things to note was some miscommunication on the website, as I believed it was an English tour. It was a Spanish t…

Read more

UniTrips commented on this review

Hey Natalia, thank you for taking the time to leave us a review, we really appreciate it and are always interested in finding out how we can improve our services. First of all we are glad that you had such a great time on the trip, despite being one of the only people on the trip whose native language is English. We are sorry if this wasn´t what you were expecting and we will take this on board and make sure our future customers are more aware that our clientele are from all over the world and therefore we cannot guarantee that they will speak the same native language as you. However our guide and tour leaders will always speak English and will be there to help you out. As for the issue with having to take the metro to get to different locations in the center of the city, it is highlighted in the information "what´s included" that the bus will only take us in between the different countries listed in the program, as most of the time it is not permitted for a bus to circulate in the center of the city, most notably Rome and Venice. As for the accommodation we try to ensure that you are as close to the city as possible whilst not having to spend a lot of money, as our trips are aimed at students. I hope that the latter clears up some of your worries about the trip! Once again we are glad to hear you had such a great time and hope you see you on another one of our trips in the future :)

Vandana

Christmas Eurotrip: A Trip Through Time - WW2

Written on January 8th, 2019

The trip overall was good but English translation could have been better, when it was external guides, Vienna was very hurried up. Hostels like Wombats in terms…

Read more

Anonymous

Summer Eurotrip: Express Western Europe Tour

Written on August 16th, 2018

An excellent trip for a good price! It was a great tour and I am very happy that I selected this tour as my first Around- Europe experience. I recommend it to e…

Read more

Written on June 28th, 2018

Love the cities, the bus driver and especially love the tour guides. They were always worry about us and answering every question we had.

Anonymous

I had the best experience of my life travelling with Unitrips! I went on their winiter occidental tour, 26 days travelling the whole of Europe! The bus is great…

Read more

Anonymous

Between Marrakesh and the Desert

Written on May 1st, 2018

Really bad company! They don't have a good organization. We had problems with them and they ignored us and if the police don't interfere and help us, I don't kn…

Read more

UniTrips commented on this review

Hello, We are sorry You had a bad experience in our trip, but we have been investigating your case, and the issue you commenting it was with riad you reserved independently and not through us.

Christmas Eurotrip: Imperial Cities Express Tour

Written on May 24th, 2017

Bad bad experience!!! Not worthed with the money I paid at all! Too many walked distance in a long time and no time for relax, having lunch or dinner. Dinner…

Read more

UniTrips commented on this review

As a team, we are so sorry for your trip being a bad experience for you. Our travellers are usually thrilled with the timetables and value for money and we work always to provide the best service possible. So I am so sorry that you felt in your Imperial Cities tour, that It was rushed and had bad timings. We will take yur feedback and continue improving as much as possible, employing the best leaders we can and providing high quality and best experience trips.
UniTrips Videos
Questions & Answers
Can I share a room with my friends?

We try to be flexible in each and every aspect and we want everyone to be comfortable at the trip, with best roommates possible….but it is impossible that everyone always stays in the room with all those he wants to stay with, so we can't guarantee anything. Even in case of travelers who want individual room or a couple that asks for double room, we do the best to provide it, but the hotels we use to stay in may not always have availability, so time to time it's needed to adapt. Our trips are great opportunity to get to know people from all around the world, so we invite all the members of group to be friendly, sociable, flexible….and at the end the trip you will recognize it has been a good choice of attitude because you enjoyed to the maximum!

Can I travel solo?

Of coooooooourse…In fact, single travelers are those who normally enjoy the most….Because they are those ones who make the most new friends.

Who will I travel with?

The most of our travelers are university students, erasmus, young professionals….and people interested in learning and enjoying at the same time. The group is made of 30 – 50 travelers. Our tour leaders are ex – erasmus with a lot of international experience that want to enjoy with you but have a lot of information about the activities, nightlife, history…. And they speak English, Spanish and other languages.

All of my friends are going to travel with you but there aren't any spots left…What can I do?

Hope! We travel with groups of máximum 50 people and the trips get booked very quickly…When there is not any spot left, we open the waiting list. We can't assure you will have a spot, but everything is possible! So if you are one of the first at the list, you may have luck! Doesn't matter…give it a try, it won't cost you anything!

Can I arrive before the starting day of the trip or leave later than the last day of the trip?

In Unitrips, we try to make things easier for you, and we not only adapt to students who have limited time because of exams but also to those ones who want to enjoy the city more, so we do all the best to be as flexible as possible in every aspect. That's why we offer you the opportunity to book extra nights in the first or final hotel of the trip. The hotels or hostels we work with are meticulously selected, it may be possible that they are not the cheapest ones, but without any doubt they have very good prices, given the quality of service.

What if I can't do the whole trip? Can I join the group at a later time?

Yes, it is absolutely possible to join the group at a later time. Simply contact us and we will let you know where and when we can meet you and what the price of the trip will be.
Contact our Travel Experts
+1 844 311 3006
24/7 Support
Our team of experienced tour specialists have travelled to hundreds of countries around the globe and have decades of first-hand travel experience to share. Contact us now to have all of your tour-related questions answered!