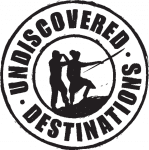 Undiscovered Destinations
Headquarters in Tynemouth, England
View all tours
Number of tours

3
Age Range

18-80
Number of reviews

6
Rating

4.3

/5
Response rate

100%
Response time

within 1 day
Dennis

Written on August 21st, 2022

It was a wonderful trip for exploring the different regions of the Balkans and enjoyed the cultural and historical aspects of the tour. Everyone on the group go…

Read more

Written on October 6th, 2019

Very interesting well organised tour

Namibia Encompassed

Written on May 20th, 2019

Best experience of Namibia. Super guide that handled eventual issues very professionally. Lodges were very good. Excellent food, even vegetarian one. Buses coul…

Read more

Undiscovered Destinations commented on this review

Thank you for your feedback. We are delighted that you enjoyed the holiday.

Oman - From the Desert to the Coast

Written on February 14th, 2019

Good hotels and tour guide. Everything is well arranged and very good 4-wheel cars.

Undiscovered Destinations commented on this review

Thank you.

Madagascar - Secrets of Madagascar

Written on October 17th, 2018

My wife and I recently completed the Undiscovered Destinations tour "Secrets of Madagascar". It was certainly an interesting experience but I would hesitate to …

Read more

Undiscovered Destinations commented on this review

Dear Ron, Thank you for your feedback. I'm afraid that this tour was affected by schedule changes to Air Madagascar flights as we normally have 3 nights in Bekopaka for Tsingy de Bemaraha but this had to change due to schedule changes. Getting to the Tsingy and doing Petit Tsingy on arrival was not possible as the local authorities held the tour back so the group could travel in convoy with other vehicles due to safety concerns. This decision was taken locally and our local team were not aware of this to inform the office before departure. In these circumstances we must take the instructions given but obviously would have preferred to advise you before departure. The revised itinerary was devised by our local team in conjunction with the guides. We also had our team here in the office who know Madagascar very well, review the amendments. Unfortunately, even with the local knowledge, events on the ground also changed at the time and this meant things did not run as smoothly as we would have liked and driving times were then a lot longer than on our normal itinerary. We have also received feedback from other clients and Patrick regarding the tour and will be assessing these along with your comments to see where and how we can improve. Operating tours in countries such as Madagascar inevitably involves changes and challenges. We accept this and expect to learn from these experiences with the help of feedback such as this. Overall I'm glad that you enjoyed the trip despite the challenges. Thank you for taking the time to complete the feedback form and I hope that you will consider travelling with Undiscovered Destinations in the future,

Madagascar - Secrets of Madagascar

Written on September 1st, 2018

I would schedule a trip that did not require 8-12 hours of driving between sites on many of the days of the trip. I would not include a trip to Tsingy de Bemar…

Read more

Undiscovered Destinations commented on this review

Thank you for the review. We are delighted that overall you enjoyed the tour in Madagascar. Many of our clients find the trip to the Tsingy de Bemaraha National Park a highlight of the tour. The journey there is long but rewarding with plenty of stops along the way. When in the park, there are two paths that can be taken – the Grand Tsingy and the Petit Tsingy depending on your physical fitness and whether you are comfortable with heights. The Grand Tsingy path involves going through caves and some narrow canyons, and harnesses may be used for safety reasons. Habitat destruction and hunting have threatened many of Madagascar's endemic species. We believe that ecotourism such as our tour, with visits to the national parks and using local guides and accommodation, is the best way to protect and preserve the local ecosystems.
Undiscovered Destinations Tours
Contact our Travel Experts
+1 844 311 8331
24/7 Support
Our team of experienced tour specialists have travelled to hundreds of countries around the globe and have decades of first-hand travel experience to share. Contact us now to have all of your tour-related questions answered!