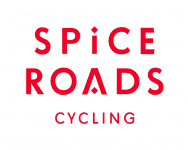 Number of tours

78
Age Range

18-99
Number of reviews

32
Rating

4.5

/5
Response rate

96%
Response time

within 1 day
Ken

Written on March 12th, 2020

fun trip with great guides, routes, venues, food, and, mostly, lodging

Ha Long Bay Cycle and Cruise

Written on January 6th, 2020

Our family of 5 enjoyed the Halong Bay 3-day bike trip. It was a nice way to see the area -- better than just viewing from a car window. Great guides!

SpiceRoads Cycling commented on this review

Hi Karen, We're glad to hear that your group of 5 enjoyed cycling with us on Ha Long Bay Cycle and Cruise, yes you're correct - it's better to see the world by bicycle! Many thanks for sharing your trip photos, it looks wonderful trip! Thanks for choosing SpiceRoads and hope to see you again in next adventure trip! Sincerely, Suwalee - SpiceRoads Team

Tiago

Written on July 2nd, 2019

A very well organized tour, with attention to detail (from the location of the picnics to the reception drinks in the the hotels), very well knowledgeable loca…

Read more

Todd

Written on June 27th, 2019

Scenery and routes were mostly good. Others should know that there are a couple relatively challenging days in the hot sun, one with over 70km and about 1300m o…

Read more

Written on April 5th, 2019

Shame on me! We should have brought our own bikes! between us we own 9 bikes and would have had no problem as to cost or expense but the logistics prevented b…

Read more

Loring

Written on March 10th, 2019

Fantastic tour, with extremely diverse sights -- from the beaches of Central Vietnam to the temples of Angkor Wat. We particularly enjoyed the hill country o…

Read more

Written on March 3rd, 2019

There is a concern the number of times our passports were copied ( at hotels) In the future perhaps the guides ( who had copies) could provide the hotels with t…

Read more

Written on February 21st, 2019

Cycles 210 miles over relatively flat to rolling terrain. Guides were excellent especially Buro---his enthusiasm was infectious. Accommodations were good to e…

Read more

Anonymous

Written on February 5th, 2019

I love cycling! Vietnam is great for both road and mountain biking but I think Cambodia is best for mountain biking.

Written on January 14th, 2019

I would happily recommend this tour and the organisation of it. We were looked after so well and the committment enthusiasm and service provided by Mr Zaw Lim w…

Read more
SpiceRoads Cycling Destinations
SpiceRoads Cycling Videos
Why travel by bike?

Riding in a charter bus or mini-van from attraction, to attraction, to accommodation doesn't give you much of a sense of the culture that you're spending your money to experience! You experience much more from the seat of a bike, traveling slowly and getting time to absorb the sights and sounds of the area. Our bike tours utilize smaller local roads, giving you a safe cycling environment and the perfect way to have authentic cultural experiences and local encounters. SpiceRoads tours encompass a range of difficulty to suit riders of all backgrounds and experience levels. Even if you haven't cycled much before, you'll love experiencing the world by bike!
Why SpiceRoads?

On all our tours we maintain a high standard of service and attention to detail. Through meticulous itinerary planning, careful preparation, thorough staff training and attention to our clients needs, we deliver a comfortable, safe, fun and enriching travel experience. Here's a few more reasons why you won't get a SpiceRoads quality trip anywhere else:

Friendly Local Guides
Our guides are veteran bikers and extremely knowledgeable about their culture. They ensure everything runs smoothly so you can enjoy a trouble-free journey with no worries about logistics and timetables. Being introduced to his or her local area will be one of the highlights of your trip!

Support Vehicles
Most of our tours have full vehicle support, with a mini-van following, carrying plenty of refueling snacks and drinks. If you're feeling tired, you can always hop in the van for a much needed break!

Food, Glorious Food
Food is a serious business while cycling, and at SpiceRoads we approach our choice of eateries with true reverence. Most meals are included and we strive to feature local cuisines. We eat family style, which means sharing a number of delicious dishes, so that the meal is an authentic feast worthy of enterprising cyclists.

Quality
For all our tours we use well-known makes for mountain, hybrid, or road bikes (depending on the tour). Our accommodation prioritizes a comfortable night after a day in the saddle, at 3-4 star venues with local flair.

Responsible Travel
We passionately believe that sustainable ethical tourism is necessary to help local communities by providing income, positive cultural exchanges and an incentive to protect the natural environment. We were the first organization to pledge Elephant Friendly travel (meaning absolutely no elephant rides) with the World Animal Protection Fund, and we frequently run charity rides to raise funds and give back to Thai communities in need.

Amazing Value
We are confident that we offer the best value for a your cycling adventure. SpiceRoads offers exceptional service and high quality accommodation at prices well below our competitors, and a higher standard of service than any other tour company in our price range.
Contact our Travel Experts
+1 844 311 8331
24/7 Support
Our team of experienced tour specialists have travelled to hundreds of countries around the globe and have decades of first-hand travel experience to share. Contact us now to have all of your tour-related questions answered!