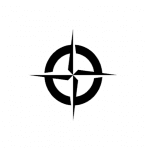 Number of tours

6
Age Range

12-80
Number of reviews

5
Rating

5.0

/5
Response rate

100%
Response time

12 hours
Natural Wonders Of Svalbard Expedition Micro Cruise with 12 Guests

Written on October 11th, 2022

Our interest in a Secret Atlas Svalbard expedition had first been awakened at a London travel show about three years ago. Whilst the cost maybe beyond the poc…

Read more

Secret Atlas commented on this review

We are doing our best for you to experience the polar regions in an authentic way, and it fills our hearts to read such reviews. Thank you! Michele Co-Founder.

Gintaras

Natural Wonders Of Svalbard Expedition Micro Cruise with 12 Guests

Written on December 20th, 2020

Exploring the arctic with a small expedition vessel is the way to go and Secret Atlas provides exactly that. During summer 2019 I spent 9 days cruising with onl…

Read more

Natural Wonders Of Svalbard Expedition Micro Cruise with 12 Guests

Written on December 15th, 2020

I've always been drawn by the Arctic and being able to experience it first hand was a dream coming true. The guys at Secret Atlas know what they are doing, ever…

Read more

Natural Wonders Of Svalbard Expedition Micro Cruise with 12 Guests

Written on December 11th, 2020

Trip of a lifetime!!!❤️

Secret Atlas commented on this review

Thanks so much for your review! We are glad it was a trip of a lifetime. We always strive to ensure our guests have the most wonderful time. Look forward to seeing you again.

Natural Wonders Of Svalbard Expedition Micro Cruise with 12 Guests

Written on December 7th, 2020

best way of cruising. Small groups makes for bigger experience

Secret Atlas commented on this review

Thanks, Jan for trusting us, we are glad you enjoyed your time up north! We are looking forward to having you onboard again in the future, maybe on an expedition micro cruise in East Greenland or Antarctica :)
Secret Atlas Videos
Sustainable Travel

Our commitment to sustainable travel
The team at Secret Atlas is passionate and committed to sustainable travel and preserving the remote regions of our planet. Through our voyages, our goal is to bring people closer to nature whilst raising awareness about climate change and the threats that face the Arctic. 
The Arctic is a vital region of the world, the sea ice reflecting the sun's rays to help regulate the earth's temperature and support human and animal life. It's a hugely important habitat for rare wildlife, including the polar bear, and is home to around 4 million people. But it is under threat from global warming, with sea ice melting and native animals struggling to survive. We should all be concerned about this and should all be taking action to stop this.

Small vessel, small footprint
We believe that people who come here and witness its beauty are more likely to make changes to help protect it. We wanted to find a more sustainable way to help people experience the natural beauty of the Arctic without disturbing the landscape or wildlife which lives there – and that is exactly what we have done. Smaller vessels = a smaller footprint. Our vessels carry just 12 people leading to a much more intimate experience and lower impact way to experience this precious part of the world.
As a member of AECO (Association of Arctic Expedition Cruise Operators), we follow strict guidelines to minimise the impact of our voyages on the environment and wildlife. AECO's guidelines, aim to: "Ensure that expedition cruises and tourism in the Arctic are carried out with the utmost consideration for the vulnerable, natural environment, local cultures and cultural remains, as well as the challenging safety hazards at sea and on land." 
What's more, we carbon offset all of our trips by partnering with Greenland Trees to fund tree planting in Southern Greenland. But we know that sustainability is about more than carbon offsetting. It relates to many factors – environmental and economical. 
We believe that people who come here and witness its beauty are more likely to make changes to help protect it and that is the core of sustainable travel.

The importance of tourism in Svalbard
Tourism is one of three industries in Svalbard (the others being mining and research) and is now the main source of jobs for local people, facilitating the long-term sustainability of Longyearbyen as a settlement. 
Svalbard relies on tourists and we believe it is our duty to ensure that the tourism we're responsible for in the Arctic is sustainable – low impact travel that connects people with nature and makes a positive contribution to the region and the world.
Income raised from tourism helps fund some of the essential conservation work carried out across the archipelago and plays an important role in raising awareness of the remote region. Our guests take what they've learnt and seen back home to share with their communities and inspire action globally to protect this special region.
Contact our Travel Experts
+1 844 311 8331
24/7 Support
Our team of experienced tour specialists have travelled to hundreds of countries around the globe and have decades of first-hand travel experience to share. Contact us now to have all of your tour-related questions answered!