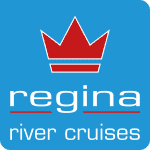 Number of tours

103
Age Range

18-99
Number of reviews

144
Rating

4.6

/5
Response rate

80%
Response time

12 hours
Rene

Written on July 26th, 2020

I give Tourradar a one star because they did not advocate on our behalf to reschedule our cruise during the pandemic. They wanted us to wait until 2 weeks befo…

Read more

Written on April 25th, 2020

First off we were so excited to find a cruise that we wanted, we were scheduled to leave in May 2020, but then the world fell prey to Covid-19. We have had seve…

Read more

Christmas in Alsace

Written on January 17th, 2020

Great food and tours Would have liked a few more on-ship activities Game night? Movie night?

Regina River Cruises commented on this review

Dear Stephanie, we are very pleased that you enjoyed the food on board and that you enjoyed the tour. Thank you very much for your suggestions regarding the onboard activities, we will review this with our cruise directors. Thank you for your time and feedback. Your Regina River Cruises Team

Christmas in Alsace

Written on December 28th, 2019

Excellent food and friendliness of staff . Very well organised and the cleanliness of rooms excellent

Regina River Cruises commented on this review

Dear Deborah, thank you very much for your feedback and your praising words, we are very happy that you had a great time on board and that everything went to your complete satisfaction. We would be very happy to welcome you again soon on one of our ships. All the best from your Regina River Cruises Team

Jeanene

Christmas in Alsace

Written on December 28th, 2019

The Johan Strauss is very well kept and fairly recently renovated. The staff were absolutely beautiful. Very friendly and helpful. The housekeeper Adina made …

Read more

Regina River Cruises commented on this review

Dear Jeanene, what more can we say than, thank you! Thank you for your time and feedback, and of course, thank you very much for your praising words. It is very much appreciated that you had a wonderful time on board and that you were taken care of in a more than satisfying way. We would be very happy to welcome you again soon on one of our cruises! All the best, your Regina River Cruises Team.

Written on December 21st, 2019

Generally a cruise for older German passengers. However they always accommodated the English speakers. Food and service were quite good. Drinks package needed t…

Read more

Regina River Cruises commented on this review

Dear Barbara, it is indeed the case that the majority of our customers come from German-speaking countries, but of course we are equally concerned about all our customers, regardless of their nationality. Unfortunately, the beverage package can only be booked per cabin, otherwise a correct billing cannot be guaranteed. We hope that you had a good time on board and that you will keep the trip in good memory. Thank you very much for your feedback! Best regards from your Regina River Cruises Team

Written on December 16th, 2019

Brilliant, even for us English folk.

Regina River Cruises commented on this review

Dear Steve, we are very happy that you had a great time on board and that you were taken care of more than satisfactorily. We would be very happy if we could welcome you back on board soon! All the best from your Regina River Cruises team

Written on December 13th, 2019

Each experience was different and unique. Very enjoyable tour and good value. All staff on board the ship were very friendly and helpful.

Regina River Cruises commented on this review

Dear Cathy, thank you very much for your time and your words of praise, we are very pleased that you had a wonderful time on board and that everything went to your complete satisfaction. We would be very happy if you would be guests again soon on one of our cruises. All the best from your Regina River Cruises Team

UNESCO World Heritage Rio Douro (9 destinations)

Written on November 22nd, 2019

Great crew. Music could have been a bit livelier

Regina River Cruises commented on this review

Dear Ann Grace, we are very happy that you had a great time on board with us, even though the music was not quite as lively as you would have liked. Thank you very much for your time and feedback, hopefully see you soon! All the best from your Regina River Cruises team.

Anonymous

Culinary Delights on the Rhône

Written on November 20th, 2019

The food was fantastic, but I thinking that is just the way they do it.

Regina River Cruises commented on this review

Dear Martin, we are very happy that you had a great time on board and that you enjoyed the meals, we would be very happy to welcome you back on board soon! All the best from your Regina River Cruises team
Regina River Cruises Tours
Regina River Cruises Destinations
Regina River Cruises Ships
Questions & Answers
Are shore excursions included?

Shore excursions listed in the day by day itineraries are not included in the cruise cost as they are optional to suit the needs of each traveller. To guarantee a space on a shore excursion it is recommended you book the shore excursion package in advance (prior to departure) by contacting your cruise consultant.

What are the meal plans like?

All meals are included on the cruise as per the itinerary. For breakfast and lunch, you will generally be treated to a wonderful buffet meal and in the evening a beautiful 4-course dinner.

Are airport transfers included?

There are no transfers included in the cost of your cruise. All transfers have to be booked individually, if you would like to book a transfer please let your cruise consultant know at the time of booking.

Where will I join the ship?

As it is up to the port authorities to issue docking location the operator is unable to give advance notice where to join the ship. Embarkation details will be listed in your final documents which you will receive 7-10 days before departure.

What is the cost of the drink package?

The drink packages cost between €98 - €198, depending on the cruise itinerary you have selected. It is important to note that the drink package is not available for all cruises, please reach out to your Cruise Consultant to get more information.

When can I get my final travel documents?

Regina finalizes the operational details for your cruise approximately 3 weeks prior to departure, therefore, you will receive your travel documents 7-10 days before your departure. If you require them earlier please contact our team of cruise experts to see if they are available for you.
Contact our Travel Experts
+1 844 311 3006
24/7 Support
Our team of experienced tour specialists have travelled to hundreds of countries around the globe and have decades of first-hand travel experience to share. Contact us now to have all of your tour-related questions answered!